Marc Evers: I have no rivals
Evers, Fox and Sverrisson will face off for the first time since London.
11 Jun 2013
Imagen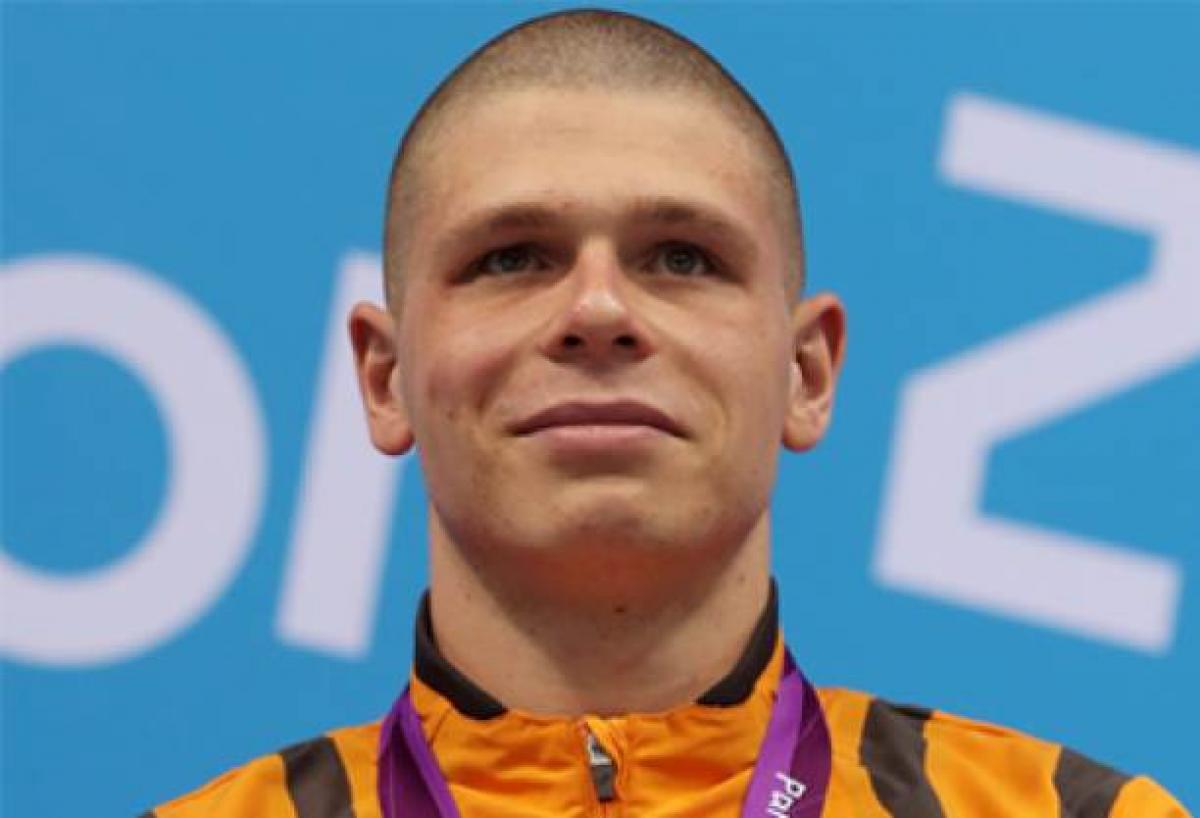 ⒸGetty Images
By Lindsay Wyskowski
"There's no special rival"
Marc Evers says he has "no special rivals" in the pool ahead of the 2013 International Paralympic Committee (IPC) Swimming World Championships, despite Jon Margeir Sverrisson of Iceland and Daniel Fox (AUS) being hot on his heels since London.
Last year, the best Paralympic athletes in the world competed at the Paralympic Games, including swimmers who hadn't faced off against each other on a worldwide stage since 2010 at the IPC World Championships in Eindhoven, Netherlands.
Though swimmers in the S14 classification were part of the field of 649 athletes from 53 countries who competed in 2010, athletes in this classification hadn't been represented in a Paralympic Games since 2000 when the Games were hosted in Sydney.
Fast forward to 2013.
A number of S14 athletes who will be in Montreal posted top performances in London, including gold medalists Evers, of the Netherlands, and Sverrisson as well as silver medalist Fox.
"It´s very special and has opened a lot of doors," Sverrisson said of his success in London. "It's easier to get sponsors and now I am followed by news people everywhere."
Sverrisson, a student who also enjoys football and hockey, won his gold medal in the 200-metre freestyle S14. He also set a world record, which was broken by Fox in April. In London, Fox finished just behind Sverrisson, while Evers was just off the podium with fourth.
The 200m freestyle is Sverrisson's favorite, but he is also planning to swim the 200m individual medley and 100m breaststroke in Montreal. He says his goal is to "swim faster than in London and go to podium, hopefully first place."
Given that he won seven individual gold medals in February's Swedish Malmö Open Swimming Competition, Sverrisson is already geared up to face his competitors.
However, even with his successes earlier this season, Sverrisson will still have to push himself to win against the likes of Evers and Fox.
Fox, who broke the 200m freestyle world record at the 2013 Energy Australia Swimming Championships, also posted top performances in other events, like the 50m and 100m freestyle. Fox began swimming at a young age and made his splash on the international scene in 2009 when he won three gold medals at the Global Games.
When he competed in the Netherlands at the World Championship in 2010, he picked up silver in the 200m free.
He'll be trying to better his finish in August, and beat his competitors to the wall.
Evers will be ready.
On 31 August, 2012, Evers became the first athlete with an intellectual impairment to win gold at the Paralympics since Sydney 2000 when he broke a world record in the 100m backstroke.
"Probably I will swim the 200m individual medley, 200m freestyle, 100m breaststroke and 100m backstroke," said Evers as he looked ahead to August. "It's not decided yet. I have to speak with my coach about my definite programme in Montreal."
However, even though his programme isn't set in stone, Evers was pleased with one addition to the event list.
"I'm very happy with the addition of the 200 individual medley, because I'm an all-round swimmer," he said. "I like all strokes and don't have a favourite distance."
Mark Faber, who serves as Evers' coach, says the Dutch team will prepare for the world championships just like any other event.
"It's the highlight of this season," Faber said. "We want our team to perform at their best."
Evers began swimming at age four, and he says fellow Dutch swimmer Pieter van den Hoogenband is his swimming idol. Before London, Evers won a bronze medal in the 100m backstroke at the IPC Swimming World Championships Eindhoven 2010, followed by two gold-medal winning performances at 2011 IPC Swimming European Championships in Berlin, Germany.
The sport is an outlet for Evers, who was born with autism.
"It gives me a lot of fun and it's a good opportunity to lose my energy," he said.
So will the landscape of the S14 classification be different in Montreal than it was in London? With many of the same athletes slated to compete and just one year between these major competitions, it's safe to say there will be some fast swims ahead.
Particularly for a trio of men who have swam against each other before.
Though Sverrisson cites Evers and Fox as his rivals in the pool because they "create good races," Evers is more relaxed when he refers to his fellow athletes.
"There's no special rival," Evers said. "Everyone can win. After the finish, the final ranking will be made and then we'll see where I'm standing. You never know what can happen."