No. 9: Tokyo lands 2020 Paralympic Games
Paralympian Mami Sato won global praise for her role in securing the Japanese city the Games.
23 Dec 2013
Imagen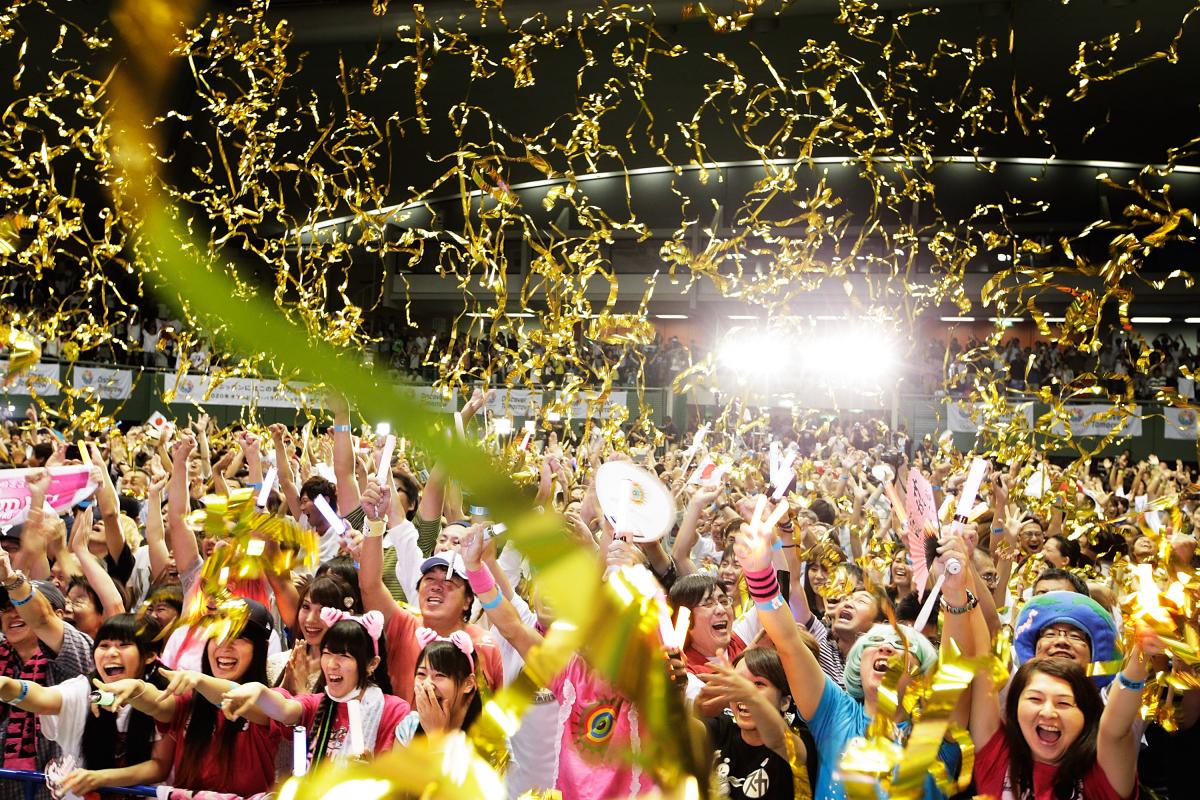 ⒸGetty Images
By IPC
"The Paralympics have the power to make a better society and to motivate people. I will do my best to maximise our power towards 2020."
Having competed at three Paralympic Games in front of thousands of spectators and billions of TV viewers, you might not expect Mami Sato to class speaking in front of an audience of less than 100 people as the most nerve wracking experience of her life.
However, on 7 September 2013, the 31 year had the hopes of a nation resting on her shoulders when she opened Tokyo 2020's final bid presentation to IOC Members in Buenos Aires, Argentina.
"I am Mami Sato. And I am here because I was saved by sport," set the tone for Tokyo's stunning and emotionally charged final 45-minute presentation that would successfully see off rival bids for the 2020 Games from Istanbul and Madrid.
Speaking exclusively to www.paralympic.org, Sato admits it was a surprise to be asked to open such an important and vital presentation and believes competing at previous Paralympic Games helped her to control her nerves.
"I'm not an Olympian, nor am I a famous athlete," explained Sato who only had 10 days to prepare for her role.
"My first reaction was 'are you serious?' followed by 'can I really?'.
"I quickly shifted my mind set as the first presenter, or the 'first up to bat' as we say in Japanese, has a very important role to play in the team presentation.
"I was very honoured to be given such a role as a Paralympian."
During the presentation, the long jumper told the audience how she had lost her leg to cancer aged 19, but how sports had given her new goals. She spoke about making her Paralympic debut in Athens in 2004, competing in Beijing, and how, in the months leading up to London 2012, her hometown was hit by a tsunami that would claim more than 15,000 lives.
Tokyo won the right to stage the Games in the second round beating Istanbul by 60 votes to 36. Madrid was eliminated in the first round.
"I felt like it was a dream!" said Sato when she heard the then IOC President Jacques Rogge call out Tokyo's name.
"To be honest, I did not think we could win. A photo taken as the announcement was made shows that I jumped out of my chair, and so did the Prime Minister and other team members.
Sato's contribution to Tokyo 2020's presentation won her global praise which she says has helped to raise the profile of the Paralympic Movement in the host nation.
"Japanese people have changed their views towards the Paralympics after the presentation," said Sato.
"I was a member of the 'All Japan' team which means that I was a member of the best of the best team in my country.
"I think it's a good start to hosting the Paralympic Games in Tokyo in 2020"
The decision to open with a Paralympian, when many expected a pitch from the prime minister or governor, was the brainchild of Nick Varley, CEO and founder of Seven46, the London based agency that produced Tokyo's final presentation.
"The audience expected a bit of a formal pitch, top heavy with senior leadership," Varley told Forbes.com in an interview in late September. "We were determined to break that stereotype. From the moment Mami came to the podium, it was clear that this was not going to be a traditional presentation.
Although Sato is not sure if she will compete at Tokyo 2020 (she will be 38 by then), she is convinced the Games will be a huge success.
"We will stage the Games in the very heart of the city – 95 per cent of the venues are located within 8km of the village. The location is well suited for athletes to perform at their best.
"Moreover, all venues are fully integrated with the city centre, allowing athletes and visitors to enjoy culture, fashion and food – all of which is accessible through comfortable transportation systems.
"The Paralympics have the power to make a better society and to motivate people. I will do my best to maximise our power towards 2020."