One year on: I chose 2012 to retire and hit the jackpot
Croatian swimmer Mihovil Spanja retired after winning backstroke bronze at London 2012 and spoke to Paralympic.org about the impact it has had on his future one year on.
02 Sep 2013
Imagen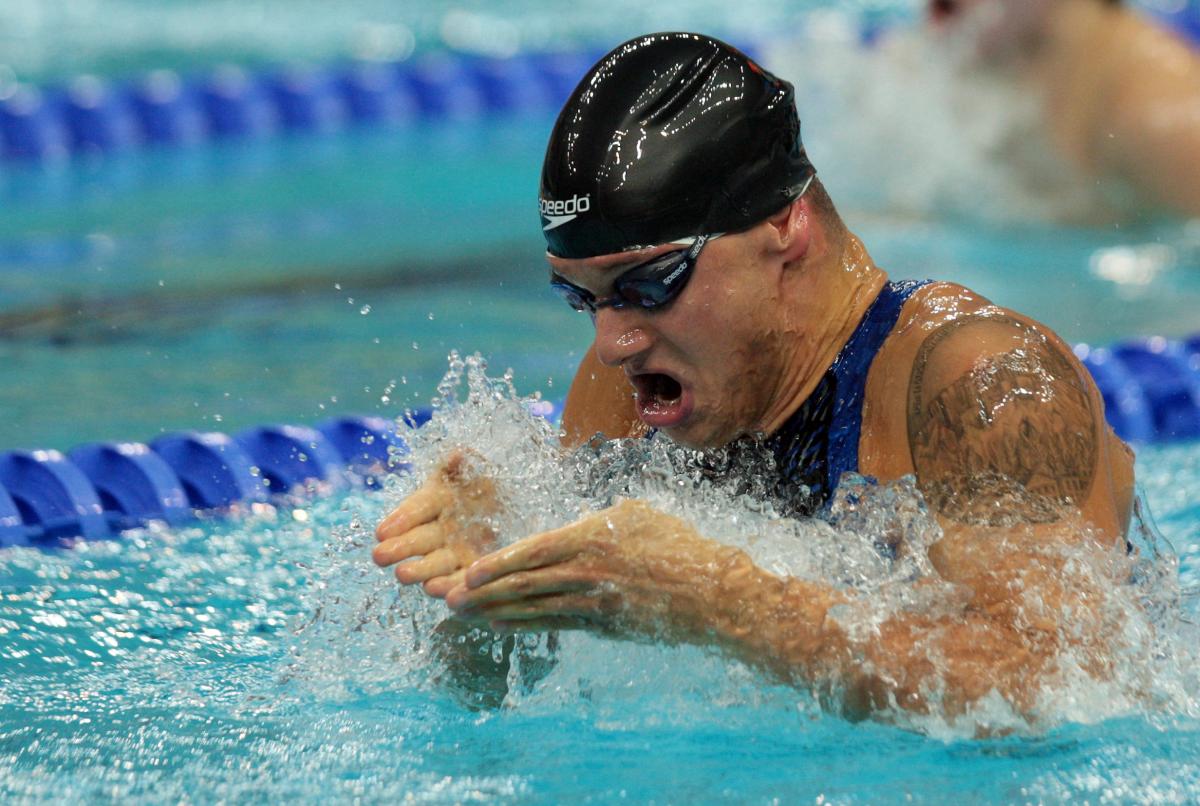 ⒸNPC Croatia
By IPC
"I chose 2012 for my farewell party and I hit the jackpot."
Two-time world champion Mihovil Spanja set a firm goal of winning a medal at London 2012 after missing out at Beijing 2008.
Knowing that it would be his fourth and final Paralympic Games, Spanja entered the Aquatics Centre in front of a 17,000-strong crowd in an attempt to make the podium for one last time.
"After leaving Beijing four years ago without a medal around my neck I was so motivated to prove to myself I could do it. It is very hard to speak about my hopes before London. I knew I was at my best because me and my coach did everything in our power to prepare for my fourth Paralympics."
In a career which first began at the tender age of just 12 months old, Spanja competed in all Paralympic Games since Sydney 2000, walking away with no less than three bronze medals from Athens 2004 in the 400m freestyle S7, 200m backstroke S8 and 200m individual medley SM8.
He also became a double-world champion at the 2010 IPC Swimming World Championships in Eindhoven, the Netherlands, walking away with titles in the 400m freestyle S7 and 100m breaststroke SB6.
He has also been awarded the Best Sportsman with Disabilities in Croatia five times by the Croatian Disabled Sports Association, the Franio Bucar award in 2004 by the Ministry of Science, Education and Sports of the Republic of Croatia and the Order of the Croatian Danica in 2004 by Croatian President Stjepan Mesic.
For Spanja, all of these accolades could not compare with rounding off a career at the age of 28 having stood on the London 2012 podium.
With the backing of his coach and team and with thousands of spectators willing him and his fellow athletes on, he ended up winning a bronze medal in the 100m backstroke S7, walking away with Croatia's only medal in the pool and one of five overall.
"I had many disappointments in my career, but London was payback," he said.
It was the last podium in my sport career and it had to be done in style. I cannot imagine a better way to finish it than with a Paralympic medal in my hands. It is not just another medal on my account. It is symbol of my patience and belief that I can do it again after Athens 2004 and winning three bronze medals."
"I chose 2012 for my farewell party and I hit the jackpot."
Spanja believes this was because of the different feel to London, and what they managed to achieve compared to previous Games:
"London broke the boundaries for many reasons," he said. "One of them is the media coverage. Sport events were transmitted around the globe in more than 100 countries."
"It is also important to mention the volunteers, which were one of the trademarks of London.
"If I could think what went wrong at the Games, it would be mission impossible because whole the organisation was outstanding."
However, London was just the start of something bigger in his home country of Croatia for Spanja, who contracted polio as a child.
"For the first time in Croatian history, our public television had live coverage of some Paralympic athletes and I had the huge honour of being the first. That is really big step for all society, because it is all about ability in sport."
As he celebrates one year on from achieving his ultimate aim of leaving London with a podium place, Spanja now has plans to continue the legacy and shift in attitudes created by the best Games yet in Croatia.
After the Games, Spanja actually interned with the International Paralympic Committee's (IPC) media and communications department for three months, where he offered key insight into how to tell the stories of para-athletes.
According to Spanja, viewing para-athletes through the lens of what they can achieve rather than their impairment is an important stance to develop and maintain.
"I will help the Croatian Paralympic Committee in the future to play an important role in the Paralympic Movement," he said.
"And I think I can do it after many years in professional sport and my experience in the pool. My wish is to work on improving Croatian society, especially the way it looks at athletes with impairments. London showed a way, my job is to continue to teach the public that if you have a right attitude you can do everything.
"Because it is all about ability, isn't it?"
Related Images