Paralympic judo history rests on Sweden's Nicolina Pernheim
At 28 years old, the Swede feels her golden time is at Tokyo 2020
25 Sep 2020
Imagen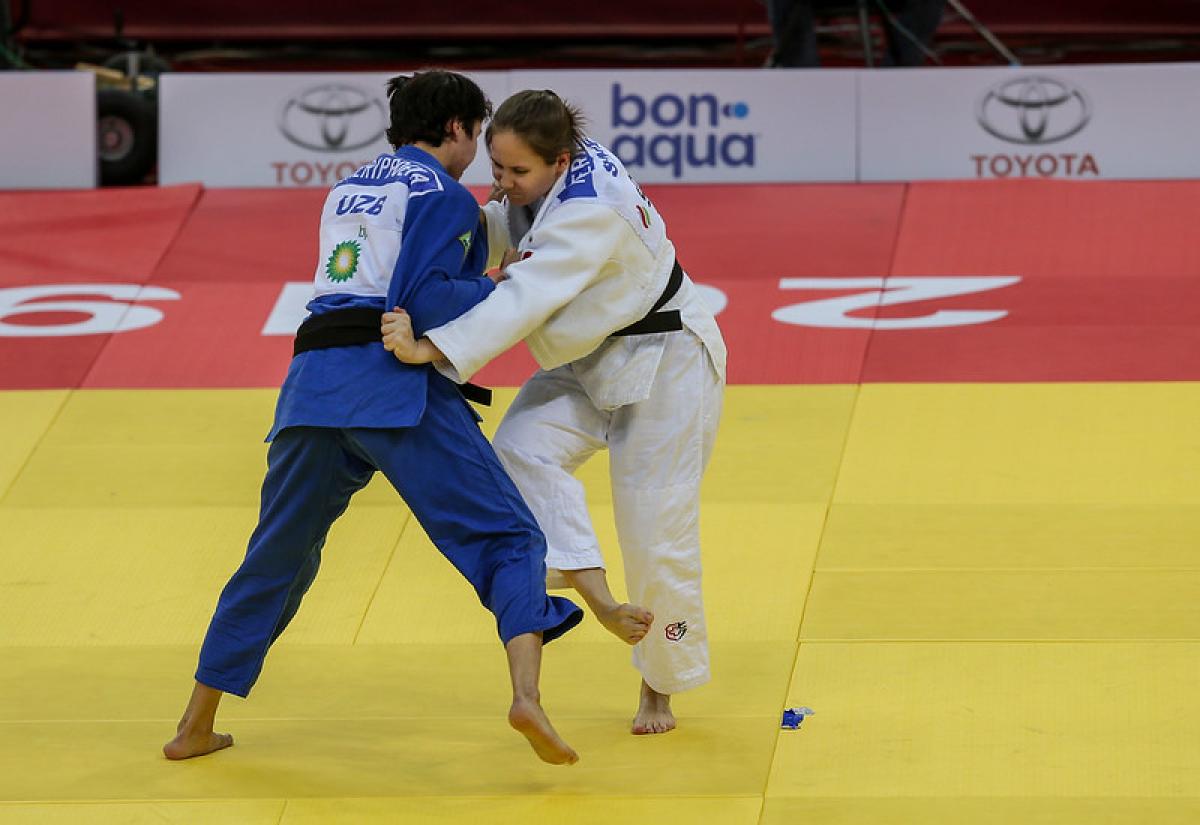 ⒸKarl Nilsson | Parasport Sverige
By IBSA
European bronze medallist Nicolina Pernheim has a big dream with less than a year until the Tokyo 2020 Paralympic Games - to bring home Sweden's first judo medal since 1988.
If she does so, the 28-year-old would also be the only woman to reach the podium for her country in the sport.
"I am motivated to be the person bringing a medal home," Pernheim said. "I do want to win a medal at the Paralympics. It's my ultimate judo goal."
Now training at the "best club in Gothenburg" after a few changes over her career, Pernheim has recently returned to the mat after the COVID-19 pandemic first hit Europe.
Over the last few months, the Swede has been able to do strength and conditioning outside, in contrast to a lot of her competitors who have been confined to their homes.
In addition, during the competition hiatus this year, Pernheim has turned her attention to other things so as not to get too caught up in the excitement of her fourth Paralympics.
"I have always been able to train outside and at least I was able to have some normality. I was also training at home. I was focusing on other parts of life more – for example on school, which helped me to get better grades, and I got a new job. I am a physiotherapist – working with kids with vision impairment. I found a job that I'm happy with. I still need to finish my master studies until 2022. I need to keep myself busy to not overthink.
"I like reading and I live very close to the sea and love sailing. I have been sailing since I was a baby and I enjoy it a lot. I like skiing too but lately I haven't been doing it due to the risk of injuries which could prevent me from doing judo. I also like baking while being at home during quarantine."
The 2013 European champion will be building on two medals from 2019 – her European podium and another bronze from the Judo International Qualifier for Tokyo 2020.
She will be hoping to have the edge over her closest opponents in the women's up to 63kg when competition starts again.
"Yue Wang from China and Nafisa Sheripboeva from Uzbekistan are both very good. Me and the Turkish athlete Duygu Cete Artar are always very close in terms of performance and championship results, while Yue Wang is just very good at everything. With Cete Artar, we are at close level although we have different techniques."
Trained by her father until the age of 19, Pernheim has a strong belief in herself and her abilities. The final piece of the puzzle is to bring everything together on the day in Tokyo.
"I feel that it's important to work on the small technical details. I don't have a problem with the strength and condition, it's the details I need to work on. I need to make everything work together. Mental things are not the ones stopping me."
Judo at the Tokyo 2020 Paralympic Games will take place at the legendary Nippon Budokan from 27-29 August.