PARAPANS: Trio of American War Veterans to Inspire Fans in Guadalajara
02 Nov 2011
Imagen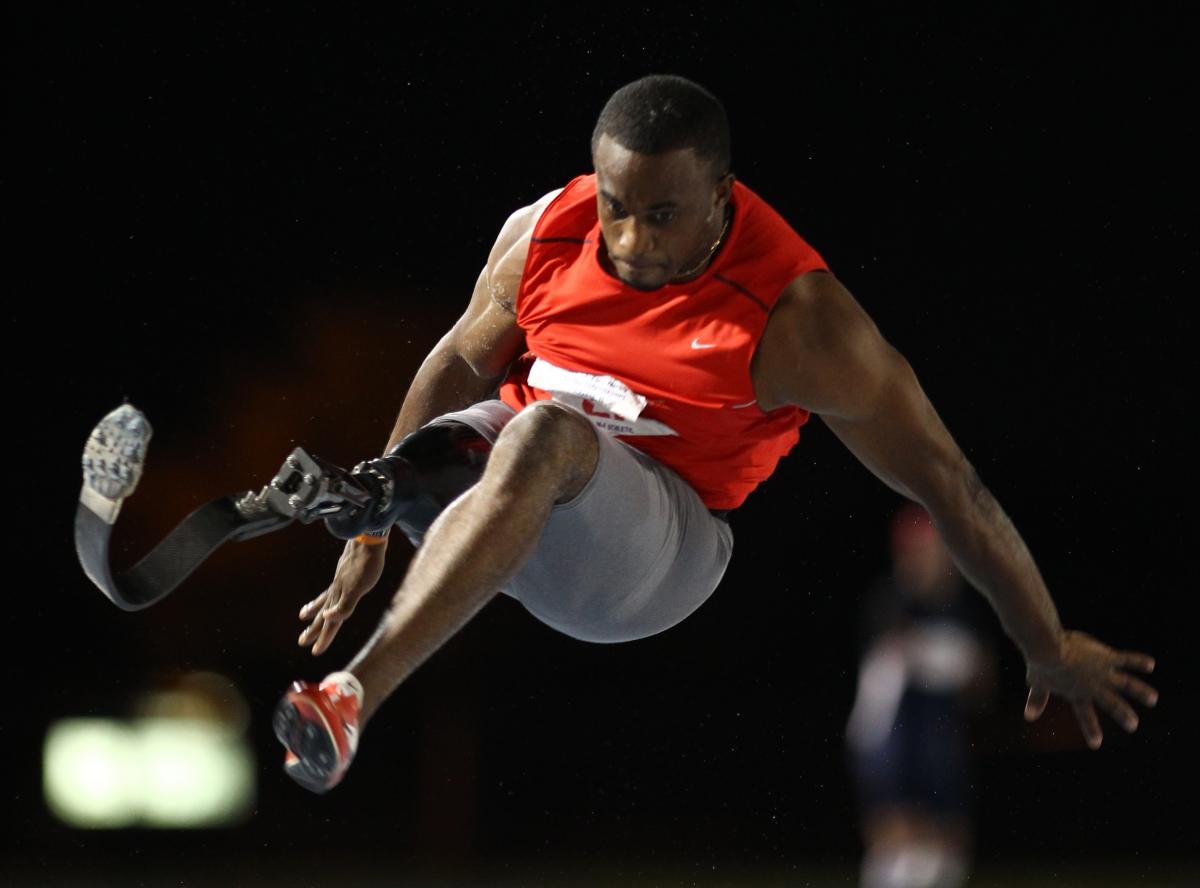 ⒸErrol Anderson
By IPC
Editor's Note: Prior to the Parapan American Games in Guadalajara, Mexico, the International Paralympic Committee (IPC) is counting down the top 10 storylines to watch. Today, at No. 4, we feature a trio of USA Athletics competitors who previously served their country in Iraq.
Kortney Clemons, Carlos Leon and Scott Winkler all share a poignant experience that will stick with them for the rest of their lives.
The three members of the USA Athletics team all served their country in Iraq, and all three suffered severe, permanent injuries.
Fast-forward to today, and the trio is on its way to Guadalajara, Mexico, to participate in the Parapan American Games from 12-20 November, setting out to do what they once deemed the impossible.
Clemons is now a top competitor in the 100m and Long Jump after losing his right leg above the knee in an explosion while serving as a combat medic in the U.S. Army.
Leon will compete in the Shot Put and Discus in Guadalajara, just six years after breaking his neck in a diving accident immediately following his return home from Iraq, where he served an entire year as a marine in the Sunni triangle.
Winkler has also built a name for himself in the Shot Put and Discus, eight years after becoming paralyzed from falling off an ammo truck in Tikrit, Iraq.
In Guadalajara, the trio will pretty much define the Paralympic Movement, as all three overcame tragedy to inspire and excite the world through sport.
"When I look at competing at the Games, it's just a sign that I have really picked up and I still enjoy competing whether I have two legs or one leg," said Clemons, a former athlete at East Mississippi Community College.
"It's one of those things that you're almost expected to reach out to help someone that's in the same situation that you are […] to shed light on what competition is like for people with disabilities.
"You can do anything that you put your mind to," he added. "In spite of anything, you still have the opportunity to go out and be the best that you can be."
Clemons – the only combat medic from a group of four to survive a detonated explosion in Iraq – competed in the 2007 Parapans in Powerlifting and is now catching up to some of the world's top amputee runners on the track, who are years ahead of him in training.
He is already a two-time U.S. national champion in the 100m (T42) and is hoping to compete in his first Paralympic Games in London next year.
In the meantime, Clemons said the Parapans will serve as his own Paralympic Games, being that it is the highest level of international competition he has competed in thus far.
"I'm just looking forward to putting it altogether when it really counts," Clemons said.
"On any given day, when you step on the track, you want to compete, you want to win. I don't really know if there's much of a difference between the two (events). For me, both of them are the same."
Meanwhile, prior to competing at the Beijing 2008 Games, Leon won Discus silver and Shot Put bronze at the 2007 Parapans.
Winkler took fifth place in the Shot Put at Beijing 2008 after winning gold at the 2007 Parapans.
Clemons, Leon and Winkler all take part in public speaking engagements to share their stories and inspire others, and all three star in the film, "Warrior Champions," which tells the emotional story of wounded American soldiers who are turning the nightmares of war into Paralympic dreams.
None of the three medaled in Beijing, as they were still fairly new competitors then, but after another four-year rotation of training, all three have the capability to entertain the crowds in London next year.
Let Guadalajara be a pre-cursor for what is to come.
Related Images