Sport Week: Welcome to wheelchair tennis
The sport is integrated in all four Grand Slams
13 Jul 2020
Imagen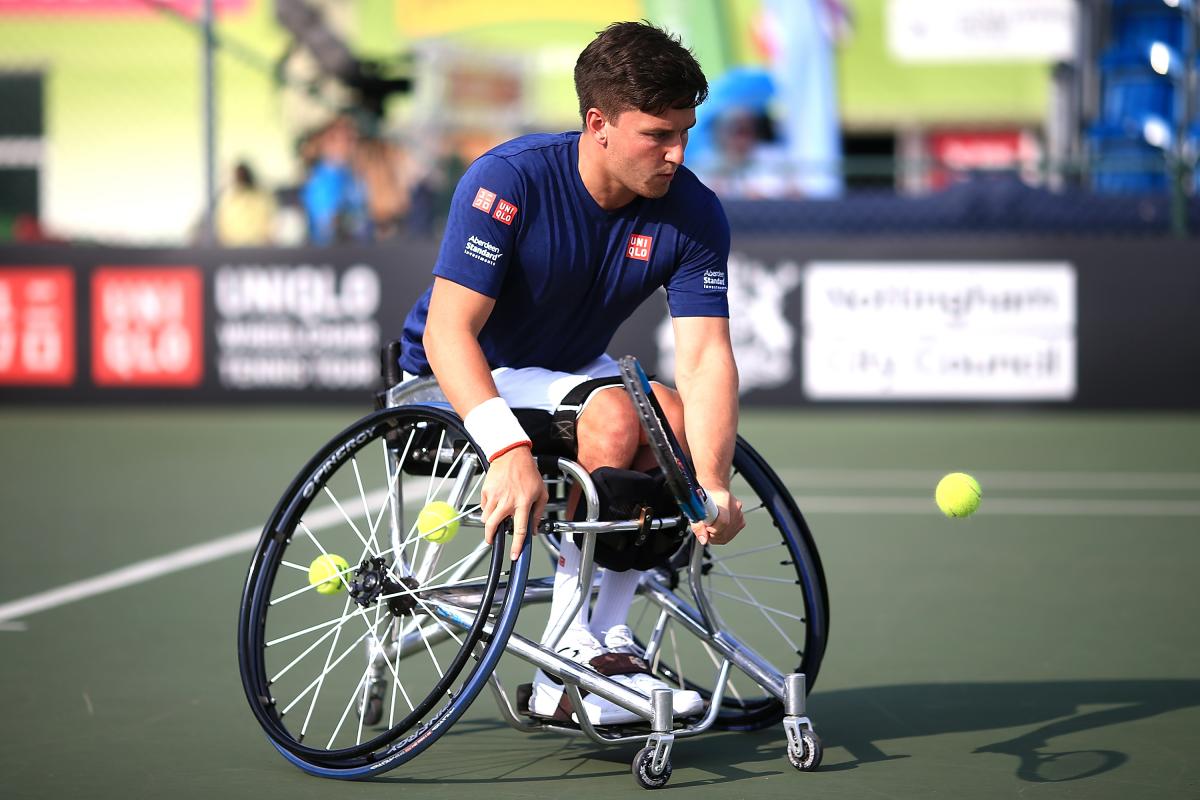 ⒸGetty Images
By IPC
Wheelchair tennis was founded in 1976 due to the efforts by former US freestyle skier Brad Parks. Parks had been experimenting with wheelchair tennis as a form of recreation following his skiing accident, and now the sport is integrated in all four Grand Slams and the Paralympic Games. 
Originating in the USA, the sport grew in the 1980s as France became the first country in Europe to put together a specific wheelchair tennis programme, while the likes of Australia and Japan also introduced their own wheelchair tennis programmes in the first part of the decade.  
After debuting as a demonstration sport at the Seoul 1988 Games, wheelchair tennis then became a full medal event at the Paralympics in Barcelona, Spain, in 1992.
The sport can be played on any regular tennis court and follows the Rules of Tennis with one key exception: the ball is allowed to bounce twice, and only the first bounce must be within the boundaries of the court. The two-bounce rule, which allows wheelchair players to integrate easily with non-disabled peers, family and friends, was written into the International Tennis Federation's Rules (ITF) of Tennis in 1988. 
All matches play up to the best of three sets.
Opponents hit a tennis ball with a racket over a net in the middle of the court. The aim is to hit the ball into the opponent's half of the court without them being able to return it.
There are three categories athletes compete in: men's, women's and quads; each division has singles and doubles tournaments.
Athletes compete in a series of tournaments, the first formalised ITF Wheelchair Tennis Tour taking place in 1992. Nowadays the Wheelchair Tennis Tour consists of more than 160 tournaments, including the four Grand Slams: Australian Open, Roland Garros, Wimbledon and US Open, six Super Series tournaments, plus year-end singles and doubles masters events and the annual World Team Cup.