Daniel Caverzaschi in quest of right 'formula' for Paralympic success
Spanish wheelchair tennis eager to combine his passions for sport and economics
07 Jun 2020
Imagen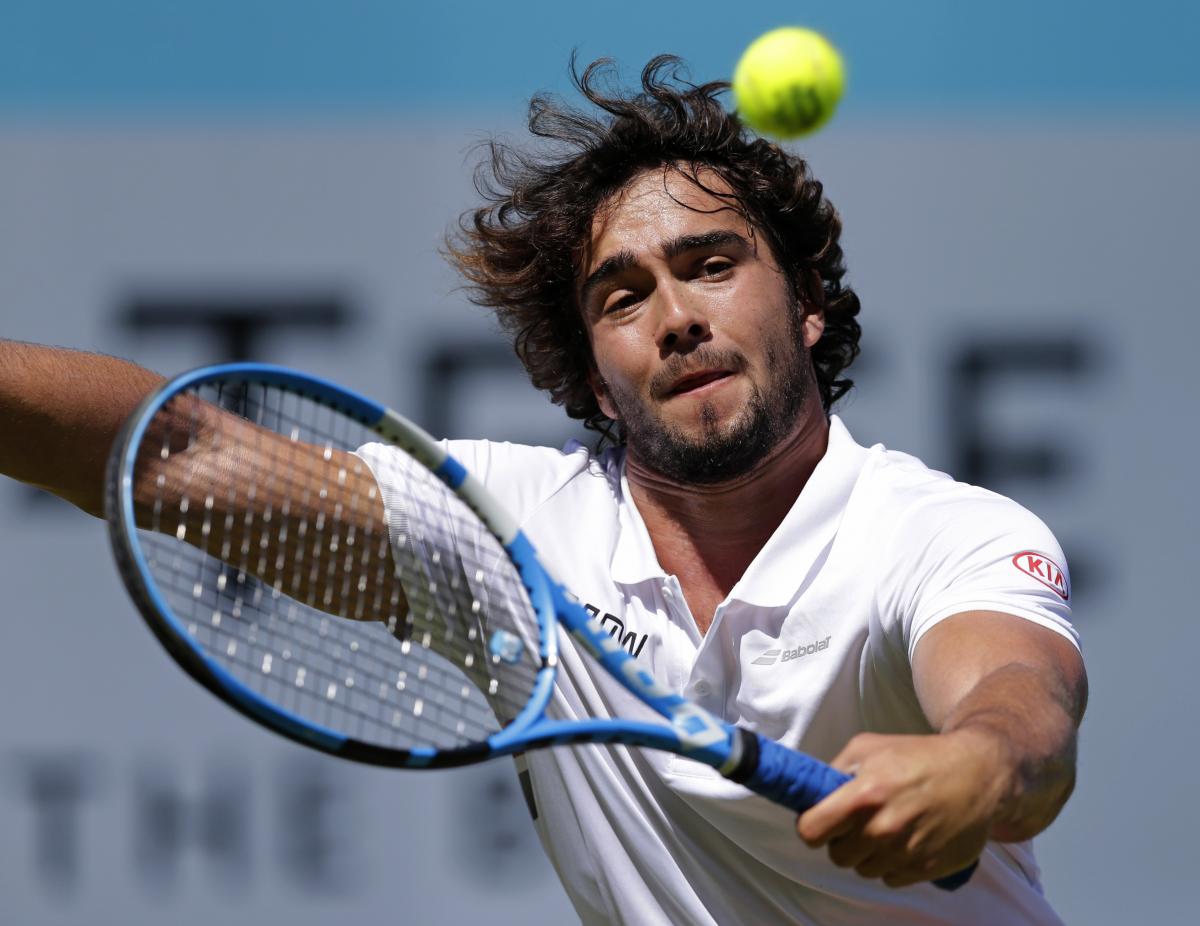 ⒸGetty Images
By Santiago Menichelli
Daniel Caverzaschi is convinced the formula for Paralympic success comes from the combination of his two passions – sport and economics.
'Can money buy medals? Evaluating the real formula for Olympic and Paralympic success' is the title of the thesis that the Spaniard wheelchair tennis player presented to earn a Bachelor's in Economic Science.
"As a Paralympian, I have come to realise a harsh reality in professional sports," Caverzaschi admitted.
"Wrestling Olympic champion Dan Gable once said: 'Gold medals are not really made of gold but of sweat, determination and a hard-to-find alloy called guts.'
"Unfortunately, gold medals are also made of other external factors that cannot be controlled by the athlete and his or her surrounding environment.
"I found out that the gross domestic product (GDP) has a bigger impact on results (athletes achieve) at the Paralympics than at the Olympics. Rather than looking at macroeconomic variables, we need to look at exactly how countries invest in sport."
Caverzaschi hopes to combine both his passions and make a positive impact.
"I had a deep reflection process and I realised that for me something very important is to have other interests, address them and spend time on them beyond wheelchair tennis. You have to be restless, search and try.
"I want to do a lot (to raise awareness of) disability, sport, and combine those interests I have with finance and business. I want to go that way and keep wheelchair tennis as the main focus of my life. I want to connect all the dots."
A dilemma
At one point while studying at University, Caverzaschi thought, quitting sports could be a possibility and expressed it in an interview with Spanish newspaper Marca.
"In that interview, I wanted to express how lucky I am. I had two opportunities to do two things I love," he said.
Days after, he received a call from Grand Slam winner and tennis Olympic silver medallist Emilio Sanchez Vicario, who told me she had read the article, started a crowdfunding and received support from private companies for me to continue training until Rio 2016.
"I then decided to devote myself to wheelchair tennis and never regret that."
At his second Paralympics, Caverzaschi reached the third round, when he lost to Frenchman Stephane Houdet.
"Comparing it with London 2012, at Rio 2016 I was more focused on performance and results, but it was unique. I enjoyed it differently. Brazilians are so much fun, those were spectacular Games."
Positive mind
Caverzaschi was born without the femur and the knee in the right leg and with malformations in the left leg.
"I think disability has always been very normal for me. I was lucky to have a family and friends who treated me very normally. They forgot that I was in a wheelchair or that I was missing a leg. I only started thinking about it when I was interviewed, and I found more positives than negatives. During my childhood everything was quite natural.
"My disability has helped me put problems into context," he acknowledged. "I'm a hard worker. When I have a goal, I do everything in my power to achieve it.
"Sport has made me develop certain skills that will be very useful for the rest of my life, such as getting to know myself. Sport gives you that … an understanding of your weaknesses and your strengths. It makes you develop this very important self-reflection skill.
"If Genie from Aladdin came and gave me the opportunity to grant myself the dream of having two normal legs, I would stay the way I am without hesitation. For the most part, my disability has made me the way I am now, with my flaws and my virtues," he said.
Rafael Nadal, his hero
"Rafa is one of the best sportsmen who has ever existed. It is because of the way he competes," said Caverzaschi, while remembering the time he had some few minutes to play with his idol during the Madrid Open in 2017.
"There was a wheelchair ready for him to try. But his match against Fabio Fognini lasted three hours so in the end we did not have half an hour to play as expected but just three minutes."