Sprinter to Represent Antigua and Barbuda
Jamol Pilgrim will be the first athlete to ever represent Antigua and Barbuda at the Paralympics, and he has a legitimate shot of finishing toward the top of the pack.
29 Jun 2012
Imagen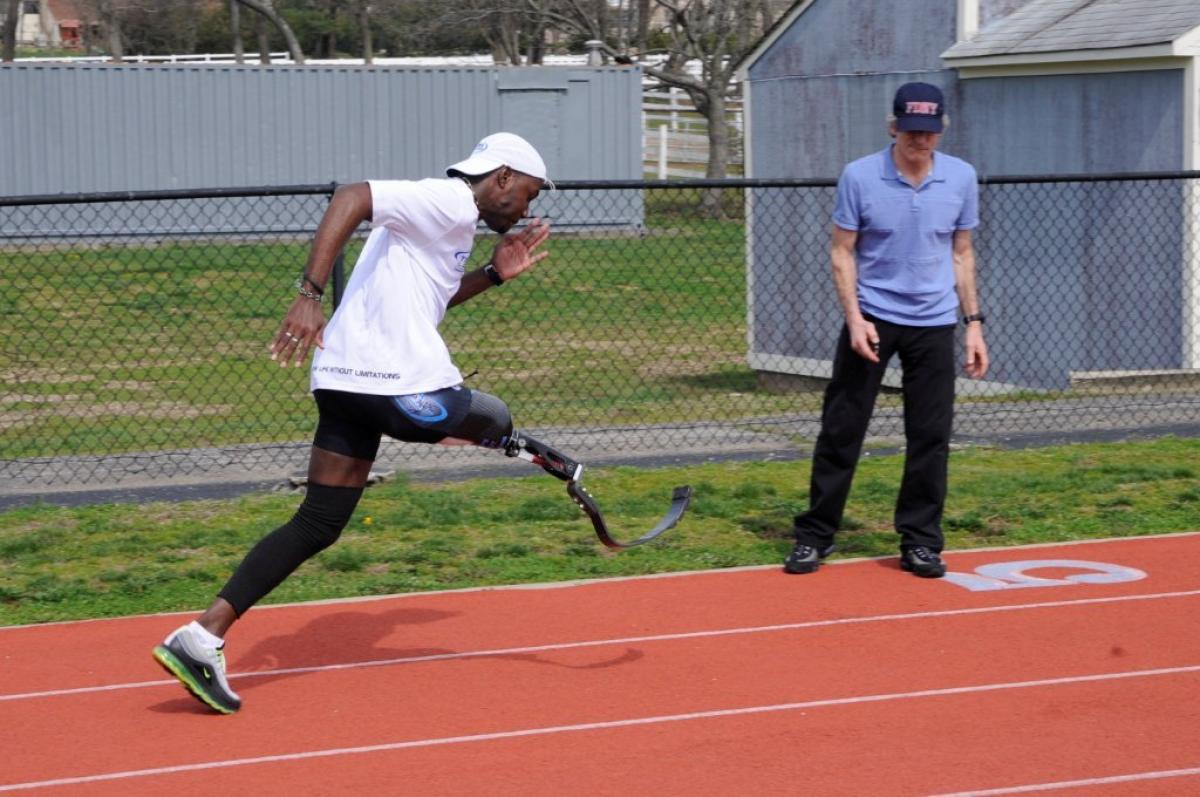 ⒸNPC Antigua and Barbuda
"I get to represent my country in the Paralympics, and I'm happy to be the first."
Jamol Pilgrim ran a blistering 10.8 seconds in the 100m at the age of 16.
At that moment, just five years ago, his hopes of representing Antigua and Barbuda at the Olympics appeared within reach.
However, on 22 November 2009, Pilgrim's life was changed when he was seriously injured in a traffic accident that split a car in half and resulted in his right leg being amputated above the knee.
But that did not seem to crush his dreams.
He immediately took back to the track, and by May 2011, was running under 15 seconds on a prosthetic leg.
Since then, not only has he met the IPC Athletics 'A' standard qualifying time for the London 2012 Paralympic Games, but he has also helped his country form a National Paralympic Committee (NPC).
Pilgrim's final major tune-up before London 2012 comes this weekend when he competes in the 100m T42 sprint and Long Jump T42 at the US Paralympics Track and Field Trials as a guest, where he will have his country behind him.
Most NPCs around the world form first, then develop their athletes, but in Antigua and Barbuda – a twin-island nation of just over 80,000 people in the Caribbean – it has been just the opposite.
On 15 March of this year, the Antigua and Barbuda Paralympic Committee officially launched with one initial purpose – to send Pilgrim to London 2012, where had already qualified to compete in the 100m and 200m T42 sprints.
"I get to represent my country in the Paralympics, and I'm happy to be the first," Pilgrim said.
The nation's newly establish NPC is run by Pilgrim's parents and a friend he recruited, Nigel Pigott.
Pilgrim said between now and London he is pushing to run the 100m under 13 seconds, and many have noted he is not one to look over, despite coming from a small country.
Those behind him even believe he has a chance to make it onto the podium.
"I'm a big optimist, so I'm hoping that if he can medal, then he'll become sort of the front-man, the beacon for something that will grow," Pigott said.