Switzerland's Hug Knows What is at Stake
Marcel Hug could compete in as many as five events at the London 2012 Paralympic Games.
05 Aug 2011
Imagen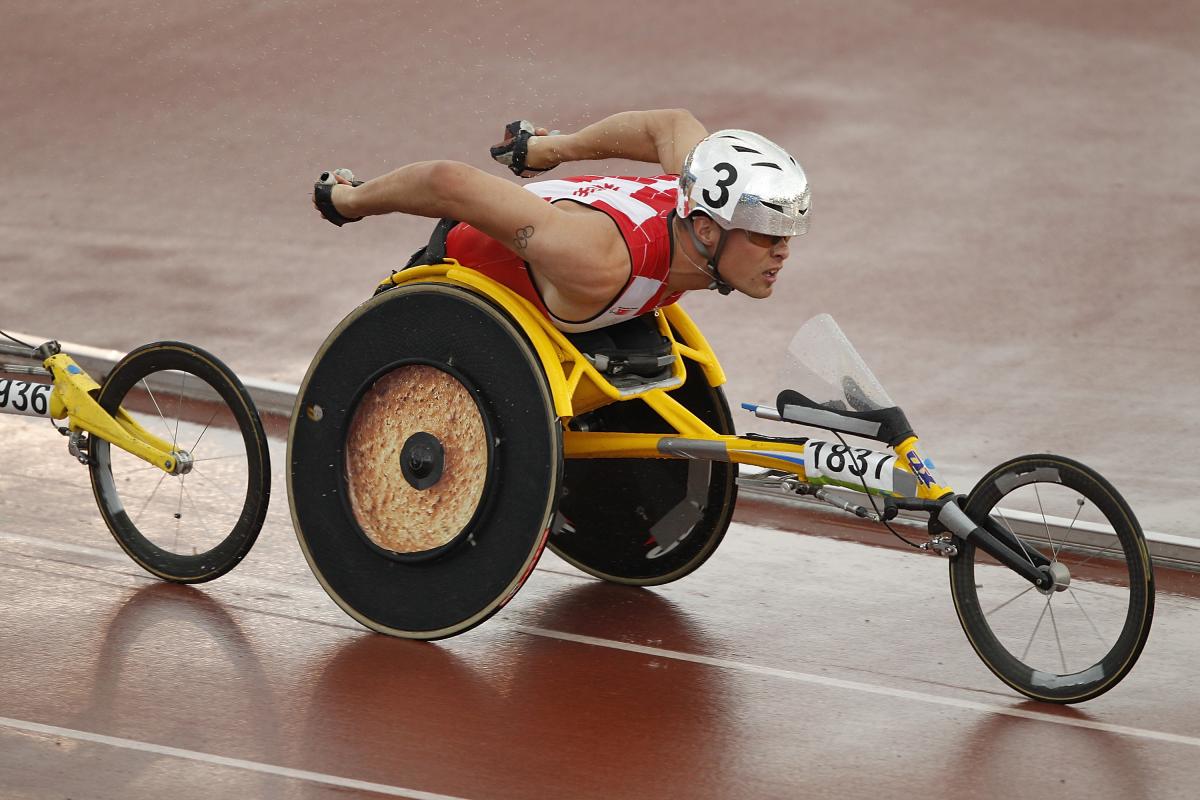 ⒸGetty Images
By IPC
"My message is that I'll be respected as an athlete and not as a disabled person."
Editor's note: This is Part 4 of an eight-part series featuring some of the top competitors in Athletics as we approach the one-year mark to the London 2012 Paralympic Games.
Marcel Hug does not say much.
But when he does, it is all business.
Switzerland's top wheelchair racer is adamant on how he wants to be viewed by the world.
"My message is that I'll be respected as an athlete and not as a disabled person," Hug said.
That's quite a fair statement for the 24-year-old, who currently holds world-record times in the 800m, 1,500m, 5,000m and 10,000m T54 races.
Hug, who was born with spina bifida (an open spine) and started racing at age 10, had a prolific effort at the 2011 International Paralympic Committee (IPC) World Championships in Christchurch, New Zealand last January.
In Christchurch, Hug stole silver medals in the 400m, 800m, 1,500m and 5,000m and a gold medal in the 10,000m, all in the T54 classification.
At the London 2012 Paralympic Games next summer, Hug hopes to compete in the 400m, 800m, 1,500m, 5,000m races and potentially the Marathon event. The 10,000m race will not be a part of the Games programme.
With a little more than one year to go until the Games, Hug said he is starting to sense a cloud of pressure steadily moving in.
"There's this positive pressure, but I think it's good. I need this really," he said.
Hug claims London will be much more memorable than Christchurch, as the Paralympic Games have something the World Championships do not – an athlete village.
"It's a very special feeling to live in the village," Hug said. "It's very difficult to explain. I think everyone is excited for his competition. There is a very bright atmosphere. It's what I like.
"Sometimes I compare it to an island – all of the athletes living on an island with the same passion and the same spirit for sport."
But a convivial village does not take any of the competitiveness out of Hug's racing preparations.
Having grown up with three older brothers on a farm, Hug knows a little something about friendly rivalries, and in London, he'll most likely go head-to-head with British kingpin David Weir.
The two-time Paralympic gold medallist slipped past Hug for the top spot on the podium in three events in Christchurch, so the Swiss racer is very familiar with his competition.
"He's the man to beat," Hug said of London's hometown hero.
While Hug already reached the Paralympic podium himself with bronze medals in the 800m and 1,500m in Athens, he hopes his performance in London offsets that from Beijing.
At the 2008 Paralympic Games, Hug's best finish was fourth place in the 5,000m race. He finished in fifth in both the 400m and 800m races, and he did not finish in the 1,500m or the Marathon after crashing in the finals of both events.
However, he is using those crashes as extra motivation for London, and he is consistently envisioning the Paralympic environment during practice races back home.
By this point in time, Hug knows what is at stake.
So for the next year, it is going to be all business.