Ten years since London 2012: Games participants look back on decade of transformation
Athletes, spectators, officials, journalists and volunteers reflect on the legacy of the London 2012 Paralympic Games
29 Aug 2022
Imagen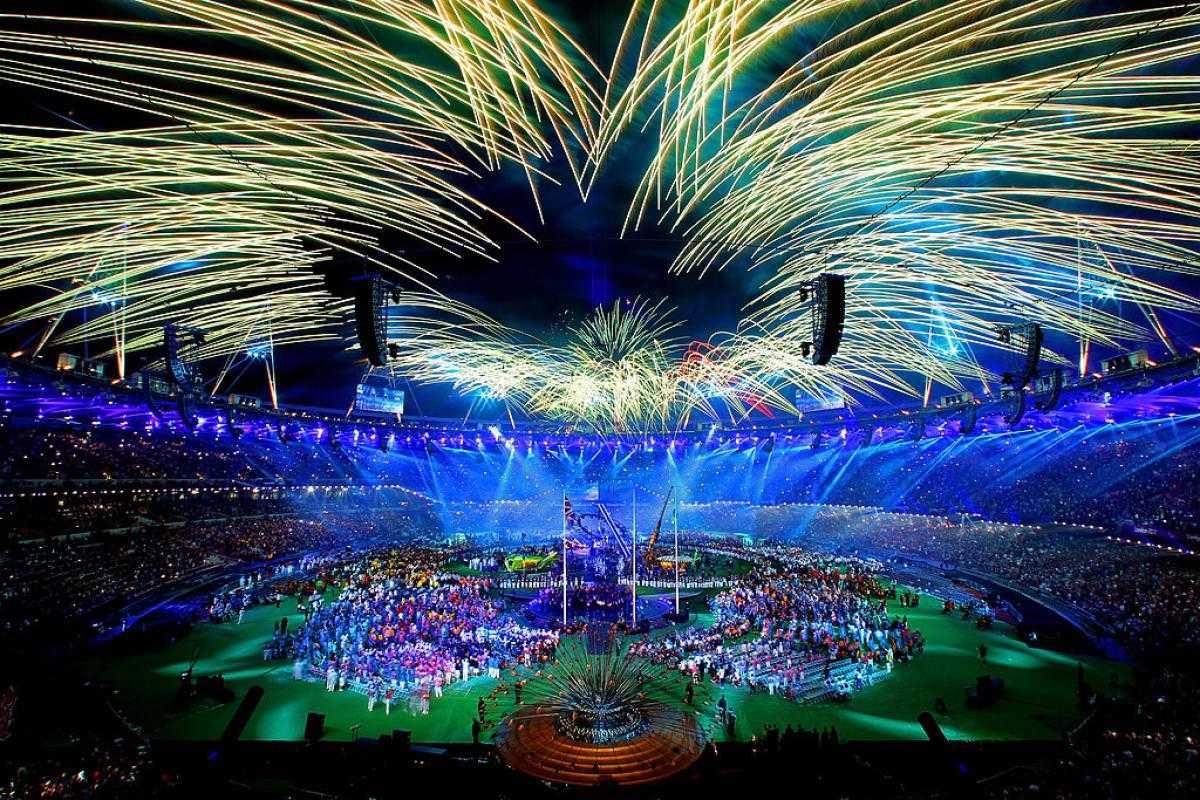 ⒸJulian Finney/Getty Images
By IPC
"Inspire a Generation" was the slogan of the London 2012 Paralympics, and the Games did just that. A decade after the milestone event, its effect can still be felt across the different groups involved. 
This includes the athletes who describe the competitions in London as their career highlight as well as the athletes who were inspired to take up Para sport after watching the action from the stands or on television.
The Games also had a broader impact on society, changing perceptions and opening new job opportunities for people with disabilities.
To celebrate 10 years since the opening of the 2012 Paralympics, we spoke to some Games participants and got their first-hand accounts of how London 2012 changed their lives.
The athletes
Pepo Puch represented Croatia as an equestrian rider at the 2004 Olympic Games and made the switch to Para sport after an accident left him with an incomplete spinal cord injury. He made his Paralympic debut at London 2012 and won gold and bronze medals there for his native country, Austria. Puch continued this medal streak into the following two Games and now has five Paralympic medals in his collection.
In Athens, I was at the Olympics, but in London it was special because I was competing with a disability so for me it was also about how you could go back to competition now as a disabled person. I was thinking, 'OK, are the Paralympics the same? Is the spirit there? Is the Olympic Village the same?" and it was so impressive. It was the same feeling, maybe even more. 
It was really special. There were such big crowds around and the hospitality was so great. The spectators knew so much about the sport and they were so good at cheering us on. You came out of the metro station and people were standing and clapping so it was really, really special.
And then you go into the arena and you have the chance to compete and then you get the result and win a gold medal. It was absolutely outstanding. I could not believe this happened. I was standing outside and it was so noisy from the crowd that I could not hear the result. I only heard the noise from the people.
The gold medal from London 2012 is still the most special medal for me, but it's not only because it's the first. It's also this atmosphere that was there. It was so special.
The Paralympic Movement exploded because of London 2012, especially in equestrian riding. It's not the No.1 sport in Austria, but afterwards, many people knew my name in Austria and I was in the newspapers, and that makes a big difference. You also see the sport grow so much from London to now.
The Games bring people together and I think that was the idea, to bring the disabled and non-disabled people together and bring all ideas together. This spirit was really produced in London.
The spectators (turned athletes)
Denmark's Lisa Gjessing was among the thousands of London 2012 spectators. Watching the action on television inspired her to return to Para taekwondo after a battle with cancer, which left her with an amputation of the lower left arm. Nine years later, the four-time world champion won gold at the Tokyo 2020 Paralympic Games where Para taekwondo made its Paralympic debut.
I had my arm amputated in April 2012 and I was watching the Paralympic Games in London 2012, and it did something to me. I really had something inside me telling me that I want to do this. 
I watched it with very hungry eyes. I swallowed it all. Watching the athletes compete at the Games was just so inspiring for me. I just had an amputation and I felt that I had a body that was not functioning as it should be. I felt that this is not how it's supposed to be. But then I watched the athletes compete at the Paralympic Games in London and I saw that they were not their bodies, they were competing souls, and they were laughing and crying and being mad and being so happy because they were doing sports. 
It made me change my outlook on having a handicap, and that really changed for me from looking at these people. I couldn't feel sorry for myself because they could do all kinds of things. They were happy and almost all of them had a handicap that was way more serious than I had. So I just made a choice at that moment, seeing them, that I would never again feel sorry for myself and that I wanted to work hard at being a part of what they were. I was so motivated and so inspired. It made a huge change in my life. 
The officials
Penny Briscoe was Great Britain's team performance director at London 2012, and the Chef de Mission for the Rio 2016 and Tokyo 2020 Paralympic Games. She spoke about the surge in the number of people eager to try Para sports after London 2012 and the athletes who used the Games to promote change.
It was a fabulous Paralympic Games experience. The Village and venues were stunning, the volunteers were welcoming and full of enthusiasm and the crowds absolutely incredible. London 2012 raised the bar in Paralympic performance, and in the presentation and promotion of the Games. The media spotlight shone brightly on our Paralympic stars, creating new household names and heroes including athletes like Dame Sarah Storey, Ellie Simmonds, David Weir and Sir Lee Pearson. 
Without doubt there was a spike in interest during and post-London. Wall-to-wall coverage on TV, in the written press and online created new fans and engaged and inspired a new generation of Paralympic athletes. As an example, Sophie Hahn and Andrew Small both gained inspiration from what they saw and what they wanted to be part of – both going on to win gold medals at future Paralympic Games. And at a 'come and try it' event run by ParalympicsGB in December 2012, over 1,000 people turned up to "meet the medallists, try the sports and get inspired".
It wasn't just the Games that helped shift attitudes. One of the most important things, from my perspective, was the role our education system played in shifting perceptions - pretty well every school delivered projects on the London Olympics and Paralympics helping children develop their understanding of disability and Para sport and introducing them to new sporting heroes. 
The British Paralympic Association had a twin-track ambition for our home Paralympic Games – of course we wanted continued success on the field of play, but we also wanted to harness the athletes' incredible, inspirational performances to change perceptions around disability. We wanted to engage and excite viewers at the same time helping develop an understanding of (dis)ability and what's possible. Ultimately, we wanted to use the power and the platform of the Games to help drive change in society.
The journalists
Andy Stevenson is a sports broadcaster and host of the award-winning Paralympic podcast 'A Winning Mindset'. Born without arms, Stevenson started his career with BBC Radio and covered the London 2012 Games as one of his first major assignments. As for multiple people in Great Britain, the Games opened new job opportunities for him, including working as a series producer for Channel 4 content at the Tokyo 2020 Paralympic Games. 
I look back on London 2012 extremely fondly and there is no doubt in my mind that it was a gamechanger for the Paralympic Movement. 
As a budding sports broadcaster, to have the Olympics and Paralympics happening in your own country was incredible. When London won the Paralympics bid in 2005 I remember targeting that event as one where I definitely wanted to be working for BBC TV or Radio.
I was one of BBC Radio 5 Live's reporters at the London Paralympics, based mainly at the Excel Arena, watching sports like judo, table tennis and sitting volleyball. After the success of the Olympics, it was fantastic to see the big crowds and fervent home support continue into the Paras. 
I think Channel 4 did a remarkable job in raising the profile of the Paralympics and it has been brilliant to see a large number of disabled people featuring on screen and behind the camera at London 2012 and in the years since.
Personally, it was brilliant to walk around and not be stared at quite so much, because there were so many disabled people around, both competing and spectating. When people have just seen a man with no arms winning medals in the swimming pool then they are not going to be so bothered about seeing another man with no arms talking into a microphone!
The London 2012 Paralympics definitely put disabled people in the spotlight more than ever before and created some household names and faces. It made the average person in the street more aware of disability and hopefully made some positive changes to people's attitudes. Sadly, I think those positives have been undermined by an ongoing lack of support and awareness on a wider level, meaning that disabled people in the UK still face inequality in lots of areas of life, such as accessibility, benefit cuts and not enough help in the workplace.
The volunteers
Penney Bell applied to be a London 2012 Paralympics volunteer on a whim to try something new. Ten years later, she has lost count of the number of sports events she has volunteered at and describes her love for  Games volunteering as a "total addiction".
It gets endless. I just cannot believe my luck. But it all started in 2012.
London 2012 was my first big sporting volunteer experience. I applied for it because I was about to retire and I wanted to be in London. It came at the right time. I had absolutely no idea what I was letting myself in for, but I didn't care. 
I applied to do just the Paras because my brother was, for many years, semi wheelchair-bound. Then I watched the volunteers at the Olympics doing what they did and thought, "Ah, I hope it's like that when the Paras start", and oh, it was awesome.
It was just so wonderful being part of an iconic event and one at which Para athletes really got noticed to the point where, ever since 2012, I have been touring around the world, volunteering at almost anything, but given the choice, Para tends to get my vote.
I did the Olympics in Rio and the Paralympics in Rio, so I've got experience in both, but there's something about the atmosphere during a Paralympic event. With the athletes at the Olympics, they don't seem quite so approachable, whereas in London and Rio, the Para athletes wanted to get to know us. They loved the fact that we were there supporting them. They just became an absolute bunch of friends. They all said "hello" when they saw you anywhere, and we all very quickly overcame any concerns that a lot of people had about how to deal with your emotions when you see somebody who has problems that you've never come across before. 
If we go back to when my brother was much younger, when he was wheelchair-bound, people talked to us, rather than to him. Perceptions changed dramatically after London 2012, particularly among youngsters who were aware of different people in society but seeing them perform at London 2012 completely rewrote what they thought was going on - awesome people who, despite what they've been born with, acquired later on, were still "conquering the world" as my little great-nephew called it.