London 2012 Paralympic Games voted best moment of the last 25 years
After nominations from around the world, the IPC Governing Board has chosen London 2012 as the best moment to have taken place since the IPC was formed.
23 Sep 2014
Imagen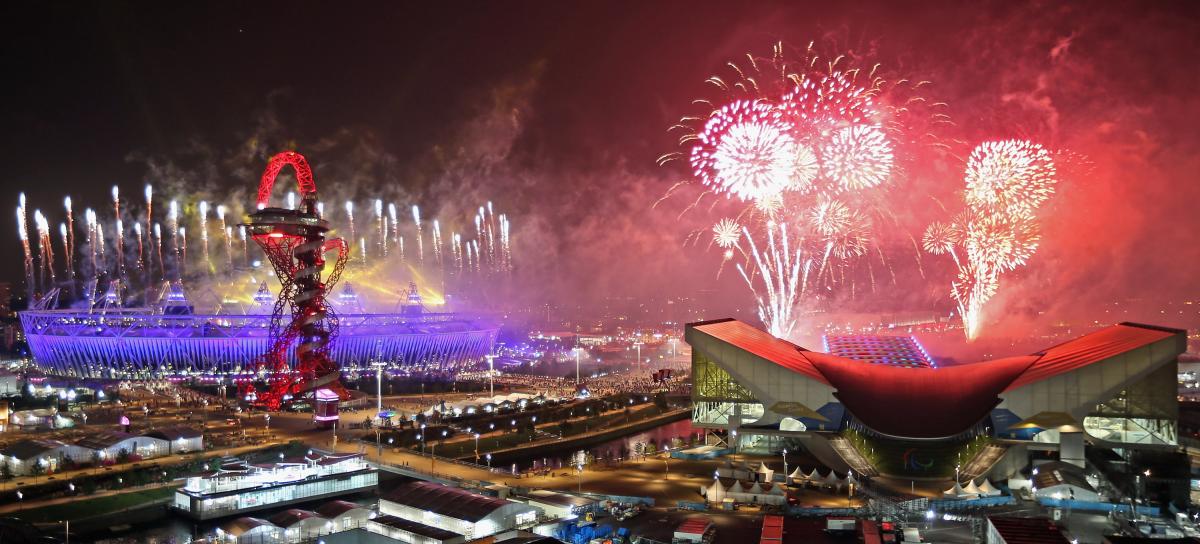 ⒸGetty Images
By IPC
To mark its 25th anniversary on Monday 22 September, the International Paralympic Committee (IPC) has announced that the London 2012 Paralympic Games have been chosen as the number one moment to have taken place in the Paralympic Movement over the last quarter of a century.
In the lead-up to the silver jubilee, a global search was launched asking the public to share their favourite para-moments since the IPC was formed on 22 September 1989 in Dusseldorf, Germany.
From the hundreds of entries received, the IPC Governing Board then voted for their Top 25 moments and a daily countdown started on 29 August via a special website.
The overwhelming winner was the London 2012 Paralympic Games which broke multiple records and created seismic shifts in attitudes and perceptions towards people with an impairment.
The Games attracted a record-breaking 4,236 athletes from 164 countries. They competed across 20 sports in packed venues after a record 2.7 million tickets were sold.
More broadcasters than ever before covered the London 2012 Paralympic Games. TV pictures were beamed to over 100 countries, reaching a cumulative audience of 3.8 billion people.
Post Games research found that fantastic athletic performances, combined with capacity crowds and unprecedented media coverage, led to a huge shift in British society.
One in three UK adults changed their attitude towards people with an impairment, while two in three said the Paralympic Games changed the way people with an impairment are viewed in Great Britain.
Craig Spence, the IPC's Director of Media and Communications, said: "The London 2012 Paralympic Games were outstanding; so many aspects of them have set the benchmark for how future Paralympic Games should be organised.
"They made a huge impact across the world and this is reflected in four other moments from London 2012 making the Top 25.
"I would like to thank the public for sharing their favourite moments with us, the best of which we have uploaded to an interactive map at www.ipc25.com.
"I think the Top 25 moments show how much the IPC, the Paralympic Movement and the athletes have achieved over the last quarter of a century, which makes what lies ahead even more exciting."
The 25 moments as nominated by the public and voted for by the IPC Governing Board are as follows:
1. London 2012: inspiring a generation, transforming a nation
2. One bid, one city agreement
3. Barcelona 1992 Paralympic Games
4. Jonnie Peacock silences 80,000 people
5. Sydney 2000 Paralympic Games
6. Great Wall of China and Forbidden City made accessible
7. First IPC-IOC Agreement
8. Sochi 2014 breaks down barriers
9. The IPC is created in Dusseldorf
10. Hou Bin Beijing 2008 Opening Ceremony
11. ParalympicSport.TV launched
12. IPC/IOC Agreement signed at London 2012
13. New vision launched
14. IPC HQ opens in Bonn, Germany
15. Iranian archer wins London 2012 gold
16. USA v Russia live on NBC
17. Agitos Foundation launched
18. Agitos unveiled
19. Alex Zanardi creates the image of the Games
20. Rwanda sitting volleyball team make it to London 2012
21. Zorn wins 55th and final Paralympic medal
22. Classification Code published
23. First International Paralympic Day
24. Craven elected IPC President
25. 2007 Parapan American Games
Full descriptions of each of the 25 moments can be found at www.ipc25.com
Related Videos