Time-out with Gustavo Martinez
Paralympic.org had some time with the Mexican swimmer, who heads to Montreal 2013 hoping to follow up on his amazing success in London.
06 Jul 2013
Imagen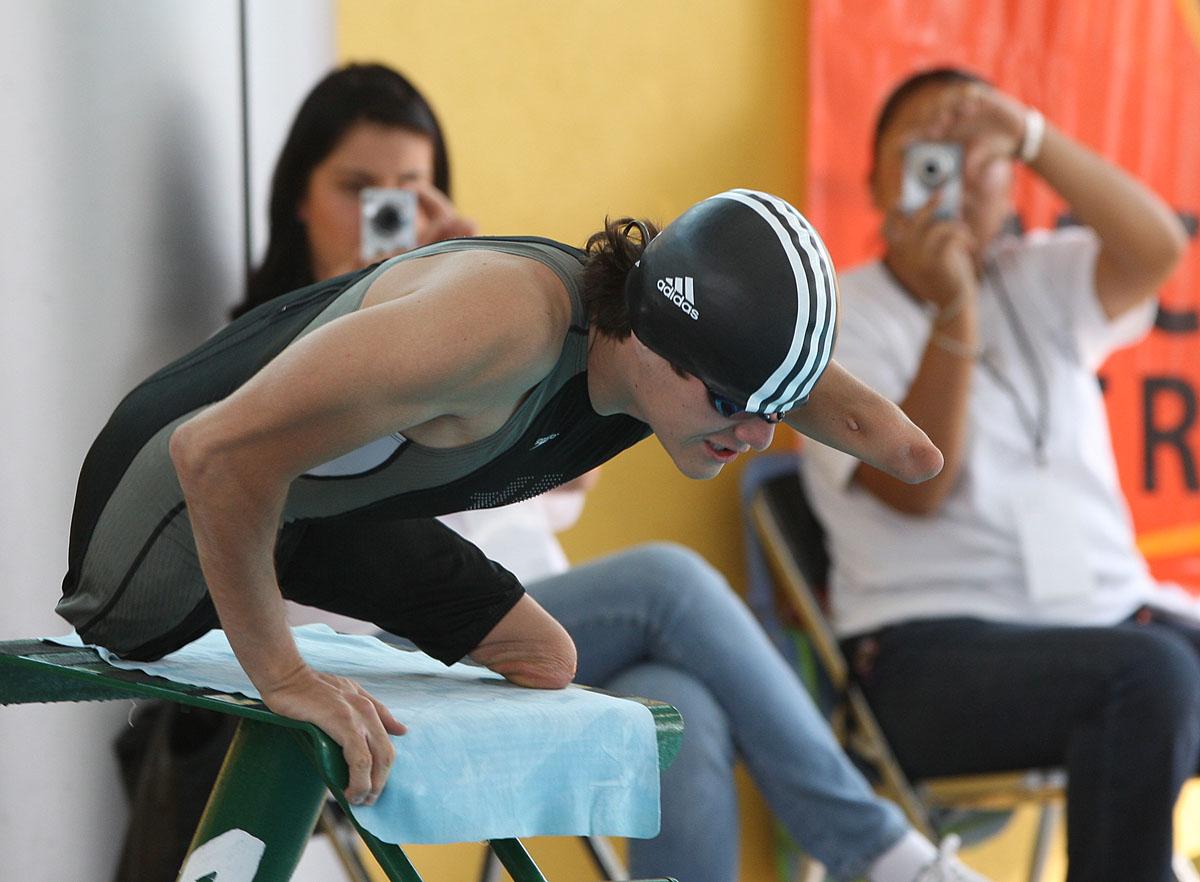 ⒸMexican NPC
By IPC
"To break a world record is also a dream I have yet to realize"
19 year-old Mexican swimmer Gustavo Martinez is the reigning 100m and 200m freestyle S4 Paralympic Champion going into the 2013 IPC Swimming World Championships in Montreal. He took some time to talk to Paralympic.org about his love of swimming, personal life, career so far and his aspirations for the future.
Paralympic.org: When did you start swimming?
I started swimming at a very early age. As I remember, the first time I had contact with water was when I was a six-month baby and they noticed I really liked the water.
This is why during any training or any time that I am in a pool with friends or by myself, I feel at home. It is not difficult to swim, what is difficult is to love and be disciplined with the sport you practice.
Who are your biggest rivals?
David Smetanine, who has a much longer career as an athlete. However, I met him in Eindhoven, Holland, in the World Championships in 2010, and it was an unforgettable experience. He is an athlete I respect and admire.
Richard Oribe is an athlete I met around the same time I met David, but with the difference that Richard was, and will continue to be, a brother to me – since he offered me his support and friendship. Even though he has now announced his retirement, I will never forget him.
What do you think is the biggest issue facing para-sport today?
I think that one of the most important issues is the diffusion and promotion of para-sports, since for the most part in Europe there is a sensitivity and social awareness towards people with disabilities and towards para-athletes. But if we compare with other countries, we can see that there is not a lot of information.
Are there any celebrities that you admire?
Michael Phelps, because he never gives up, and trains day-by-day without stopping. To him, there is no downtime or impossibilities, which also applies to me.
Do you have any memorable or funny stories from being an athlete?
I think the funniest thing is when a child asks me about my physical appearance, asking: Why are you like that? And it is funny because I jokingly say that it is because I was bitten by a shark.
If you were to profile one athlete on their road to Rio 2016 for the world's biggest news service, who would it be and why?
I would profile Daniel Dias from Brazil, since it will be interesting to know how he combines his married life with sports and the discipline to train daily.
What are your plans for the future?
As an athlete, I would like to collaborate in the future in activities that further sports not only Paralympic but also conventional, since I love sports and would like to do whatever necessary so that more people practice it and support it.
To break a world record is also a dream I have yet to realize, and when the time is right, to have a family and be a role model father.
Running from 12-28 August, 2013 in Montreal, Canada and featuring 650 athletes from 60 countries, it will be the biggest gathering of international swimmers since London 2012.