Turkey's Powerlifters Ready to Step Up to Podium
After coming away from Beijing without any Powerlifting medals, the Turkish team have stepped up their game and are expecting world records, as well as medals.
14 Jul 2012
Imagen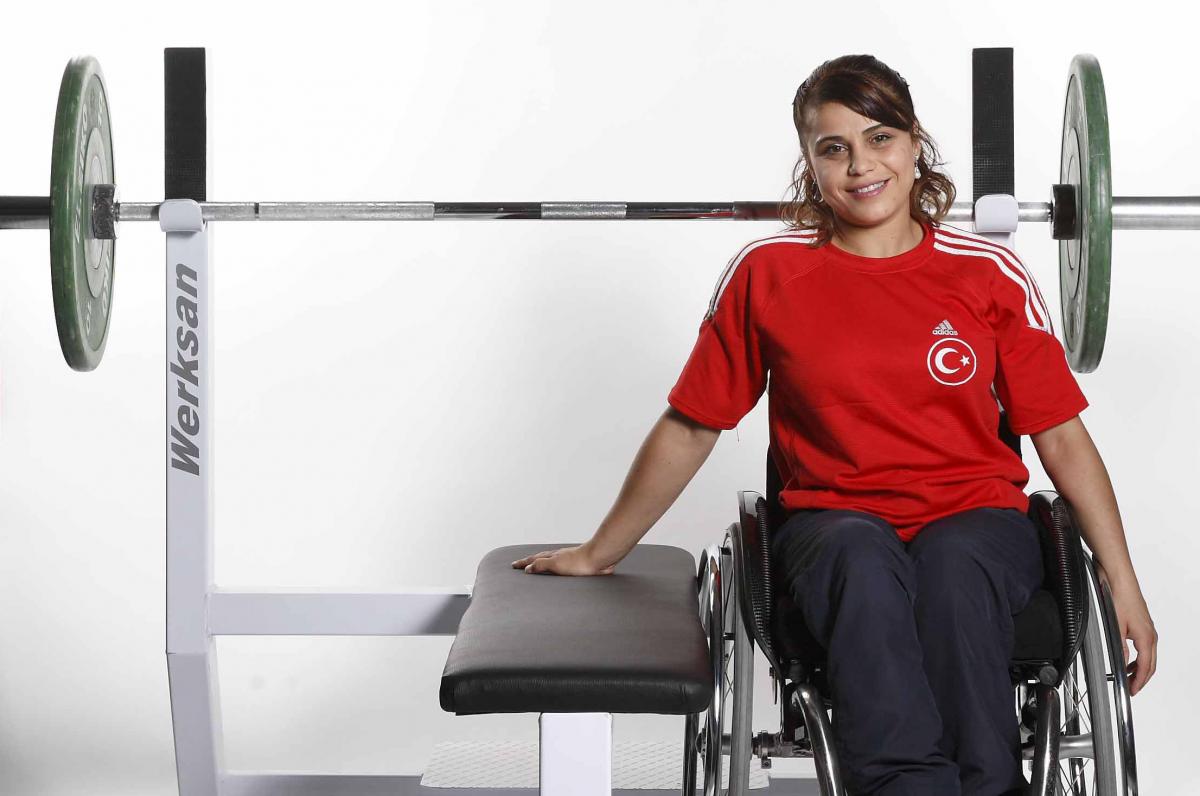 ⒸNPC Turkey
By IPC
"I want to break the world record again in London. That's what I'm working towards."
After coming fourth at the Beijing 2008 Paralympic Games in the -40kg Powerlifting event, Turkey's Nazmiye Muslu began to push harder.
Since then she has smashed the world record in the women's -40kg category twice, with it currently standing at 106kg, over two and a half times her own body weight.
"After Beijing, I had more ambitions. I wasn't afraid of my rivals anymore," said the 33-year-old.
"I want to break the world record again in London. That's what I'm working towards."
Prior to the London Paralympics, Muslu is training with the Turkish, Jordanian and Iraqi teams in Dörtyol in the south of Turkey.
"We are all together, motivating each other. There is a lot of friendship," said Muslu, who suffered a spinal-cord injury and began Powerlifting in 2005.
"They want to practice here to see how Turkey managed to become successful."
The Turkish team includes several other Powerlifters ranked in the top 10: Turan Mutlu in the men's -60kg, Izzettin Kanat in the men's -67.5kg and in the women's competition there is also Cigdem Dede in -44kg, Yasemin Ceylan in -48kg and Ozlem Becerikli in -56 kg.
Muslu says the team have changed their training system and become more disciplined, since Beijing where they failed to medal at all.
"We are more ambitious," she said. "We want to get a good result and raise the profile of sports people with a disability.
"We are expecting many medals at the London Paralympics, not just in Powerlifting."
Muslu hopes that with over 100,000 Turks living in London, she will get good support in ExCeL when she competes at 18:00 on 30 August.
"I hope all the Turkish people will come with pride, with their flags," she said. "They will give us power and we will give them power. I am sure Turks will be there, they will come."
Tickets are still available to watch Powerlifting at the London 2012 Paralympic Games, where Dede will compete at 12:00 on 31 August. Ceylan will compete at 12:00 and Mutlu at 18:00 on 1 September, and Becerikli at 12:00 and Kanat at 15:00 on 2 September.