World Sledge Hockey Challenge: Team USA Full of Youth and Heart
The average age of Team USA at this weekend's competition will be just 23.
24 Nov 2011
Imagen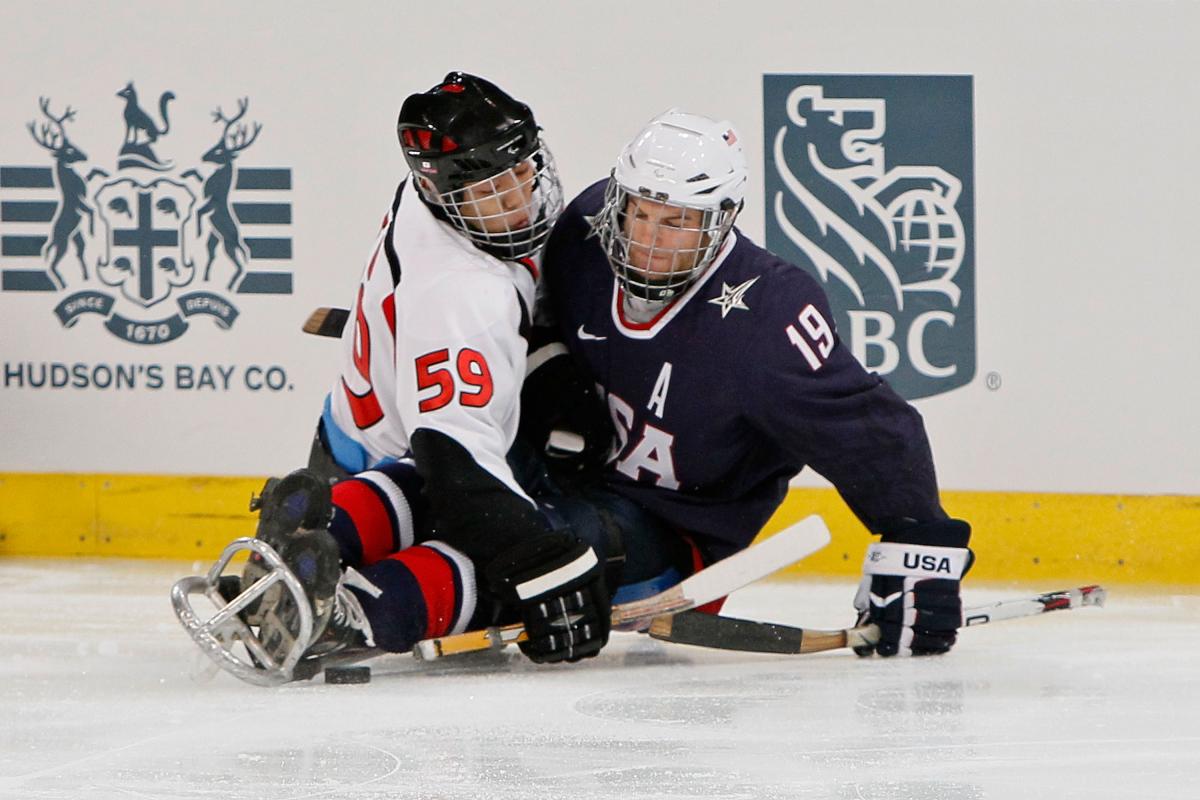 ⒸGetty Images
By IPC
"We are probably the youngest team in the world right now, but we probably have more experience than a lot of the teams."
The average age of Team USA at this weekend's World Sledge Hockey Challenge will be just 23.
Compare that to the average age of the teams from Canada (27), Norway (31) and Japan (36), and it sounds like the USA could be stomped over at the tournament in Calgary, Canada, which runs from 27 November – 3 December.
But 11 of its 17 players were part of the gold-medal winning team at the Vancouver 2010 Paralympic Winter Games, and several of its new players actually push its average age higher.
"We are probably the youngest team in the world right now, but we probably have more experience than a lot of the teams," USA team captain Taylor Chace said.
"Most of the players that are on that roster have already been to a Paralympic Games, and we won a gold medal together. It really speaks volumes about USA Hockey developing young players fast so they can come up through the pipeline and play at the highest level."
The biggest change for the Americans will be adapting to a new head coach, as Jeff Sauer will make his debut in Calgary.
Sauer has served stints as coach of the USA Men's Hockey National team and the U.S. Deaflympic Hockey team, in addition to leading the University of Wisconsin to two national collegiate championships and coaching players who went on to compete in the National Hockey League (NHL).
He will now try to get Team USA back on top of the podium after a third-place finish at April's World Sledge Hockey Challenge, an end to what Chace believes was a disappointing season.
"Last year we didn't do as well as we had hoped," the defenseman said. "We had a bit of a hangover from the gold medal in Vancouver."
Several of the USA's players devoted the last year to sorting out their lives in terms of work and school and were not able to focus as much energy on the ice. Without any world or regional championship events, players only saw each other a couple of times during the year.
"Whenever you're out of the loop and the team is not together, it takes a while to figure out how to click again," said Chace, who missed half of last season himself. "That's kind of what happened last year. I think because it wasn't a World Championship year or a Paralympic year – you don't want to say you didn't give it your all, but it was more of a down year for us.
"This is a year where we are really going full-steam ahead."
The USA's top three goal scorers from Vancouver 2010 – Chace and forwards Taylor Lipsett and Alexi Salamone – are still with the team, as is 22-year-old star goalie Steve Cash.
Some of the squad's players had the opportunity to pick Sauer's brain during hockey camps last summer and vice versa, as he is also new to coaching Ice Sledge Hockey and must be taught some more specifics about the game.
Host nation Canada will give the USA the biggest run for its money in Calgary, as both teams play fast-paced, aggressive hockey, but Chace insists the Americans' youthful passion could put them over the top to upend the Canadians on their home ice.
"Being a young team is fun because we're all fired up to play," Chace said. "This isn't paying our bills. Guys are in school and guys are working and have families.
"This is something that we do because we love it."