10.9 Tuesdays: Oleksii Denysiuk aiming high at Rio 2016
The Ukrainian is preparing to make his Paralympic debut as one of the most exciting newcomers to the international shooting circuit.
12 Apr 2016
Imagen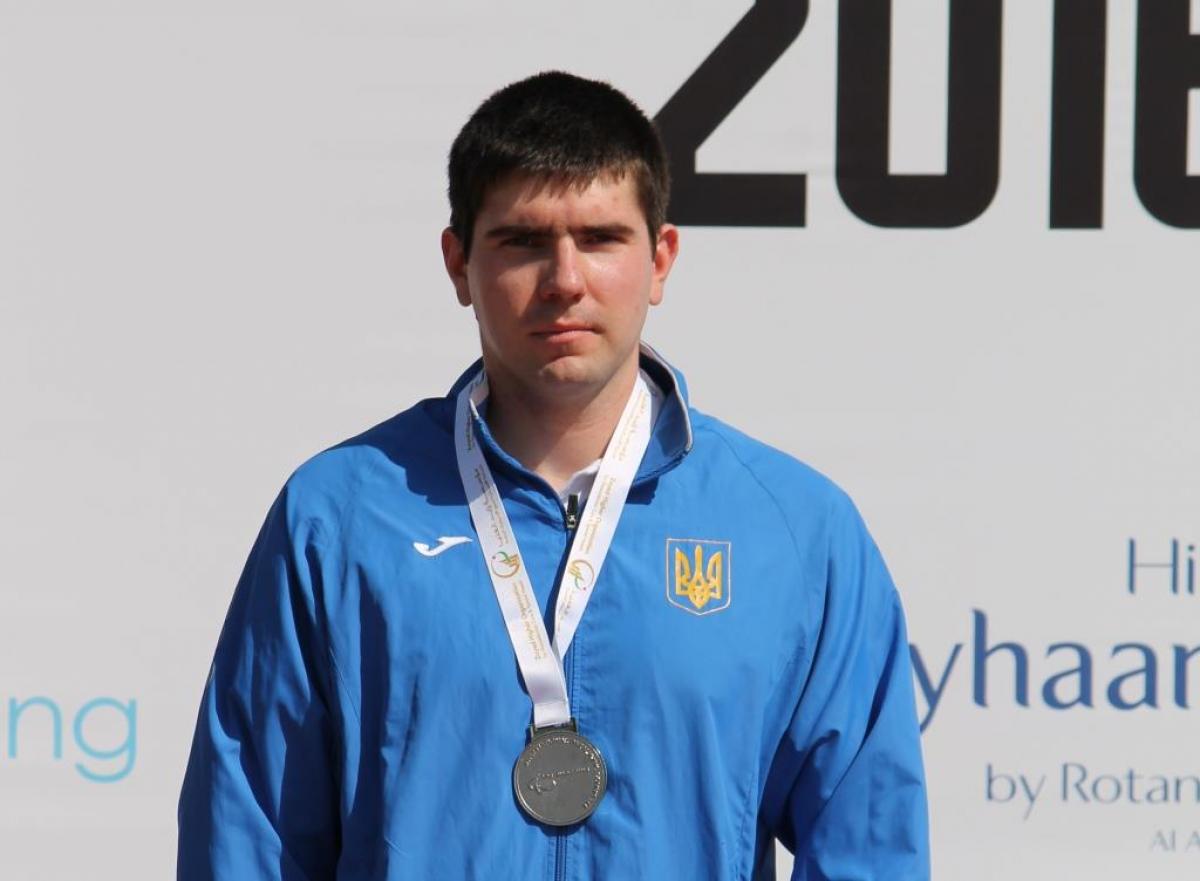 ⒸIPC
By Jake Smith | For the IPC
"I would really like to win, but I am also aware that it will be difficult since everyone wants to win and the competition will be at its toughest."
After his flawless performance at March's IPC Shooting World Cup in Bangkok, Thailand, Ukraine's Oleksii Denysiuk is now regarded as one of the most exciting new comers to the international circuit.
The 27-year-old spearheaded his country's charge to the top of the overall medal standings, picking up three gold medals with victory in P1 (men's 10m air pistol), P3 (mixed 25m air pistol) and P4 (mixed 50m pistol).
Denysiuk will now turn his attention towards the Rio 2016 Paralympic Games where he is hoping to come away with a coveted gold medal at what will be his Paralympic debut.
"Rio will be my first Paralympics so I am really trying to co-operate with my nerves. If I am nervous, my movements are not confident. Therefore, if I am worrying I try to overcome it by concentrating harder. This is especially important at the critical moments during matches," Denysiuk said.
"I would really like to win, but I am also aware that it will be difficult since everyone wants to win and the competition will be at its toughest."
Denysiuk burst onto the scene in 2015 wining multiple World Cup medals and setting a new world record.
The shooter's success has carried through to the Paralympic year with his hat trick performance in Bangkok enlarging the target on his back, but Denysiuk is not concerned about his competitors.
"My concentration is on my shooting. I am not keeping a close eye on other shooters or their scores. I am solely focused on my results and if someone else wins it means that my result is not high enough," Denysiuk said.
"I am happy with how things unfolded in 2015, but I am happy with the medals only not with my scores. I would like to improve my results."
With only five months to go until the Paralympic Games, Denysiuk and his coaches have employed a strategic and physical approach to training as they prepare to take on the world in Rio.
"I am training twice a day and trying to do different exercises such as swimming and other forms of training. I am also trying to follow a healthy diet by eating lots of organic food.
"I receive a lot of guidance and support from my first coach and the head coach of the national team. I follow their own examples – they were shooters themselves and their results were outstanding. They support me no matter what the result is or how the competition finishes."
The final IPC Shooting World Cup ahead of Rio 2016 will take place in Szczecin, Poland, from 1-4 May.
___
Sport fans from around the world can now buy their Paralympic tickets for Rio 2016 from authorised ticket resellers (ATRs).
The IPC's Global ATR is Jet Set Sports, and Rio 2016 tickets and packages can be purchased on the CoSport website.
Residents of Brazil can buy 2016 Paralympics tickets directly from the Rio 2016 website.