10 personalities who left their mark on the Rio 2016 Paralympic Games
From the 'Backfavela Boys' to the shark attack victim who now protects the giant predators, Rio 2016 was packed with great characters
22 Sep 2016
Imagen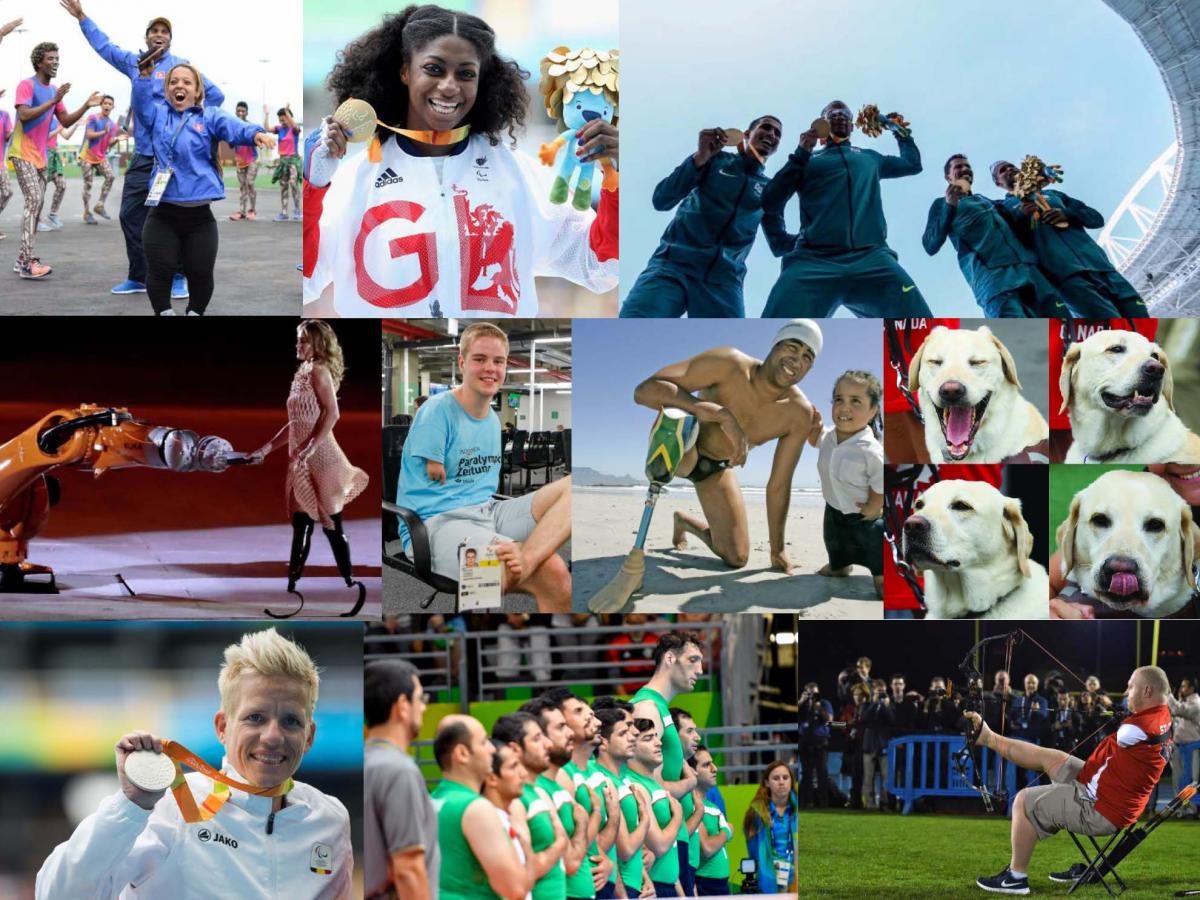 ⒸGetty Images, Rio 2016, OIS
By By Rio 2016
The Rio 2016 Paralympic Games were blessed with an array of fascinating and inspirational characters. The journalist who typed out stories using his toes. The double-amputee snowboarder who delighted the world by dancing seductively with a robot. And the athlete's guide dog who was named after a popular Brazilian snack. In the afterglow of the first edition of the Games to be staged in South America, Rio2016.com recalls 10 of the personalities who made them so memorable.
Rima Abdelli – Tunisia
When athletes from Tunisia, Latvia and United Arab Emirates were greeted at the Paralympic Village by tribal dancers and pulsating Brazilian rhythms, Tunisian shot putter Rima Abdelli did not hold back. "I love dancing, I feel it, I can't explain it," she said. "When I hear some music I automatically dance, go for it, I can't help it."
Kadeena Cox – Great Britain
Not only did Great Britain's Kadeena Cox win gold in world record times in two different sports – the T38 400m in athletics and C4-5 500m time trial in track cycling – she also delighted the crowds with her antics on the podium, which included pulling some wonderfully funny faces. "I'm so glad that I've done it for everyone, everyone who has struggled with chronic conditions, to let them know that it's not the end and they can achieve things," said the 25-year-old, who was diagnosed with multiple sclerosis in 2015.
'Backfavela Boys' rock the house at the Olympic Stadium
After Brazil's visually impaired sprinters won the 4x100m relay, they revealed their nickname, which shows both pride in their humble roots and a good sense of humour: "We say that you've got the Backstreet Boys, but we are the Backfavela Boys," said Gustavo Araújo. It was his team-mate Diogo Ualisson Jeronimo da Silva, who comes from the Parque União favela community close to the Olympic Stadium, who came up with the name. "Competing at home, I am the boss," he declared with the gold medal around his neck.
Amy Purdy dancing in the Opening Ceremony
After becoming a double lower leg amputee at the age of 19, when she contracted bacterial meningitis, the USA's Purdy returned to snowboarding on her prosthetics and won a bronze medal at the Sochi 2014 Paralympic Games. She also became a model, actress, motivational speaker and then – having charmed the USA on the TV show Dancing with the Stars – she won hearts across the planet with the seductive, boundary-pushing samba dance performed with a robot arm at the opening ceremony.
David Hock – Germany
David Hock was born with a congenital defect that left him without a left arm and with only three fingers on his short right arm. But did that stop him pursuing his dreams? Not a chance. The 19-year-old German is now a trainee journalist who, while covering the Rio 2016 Games, amazed colleagues by typing out articles using his toes. "I always say that my feet are my hands," he said.
Achmat Hassiem – South Africa
South African Achmat Hassiem lost his right leg after being attacked by a Great White shark. Now he has devoted his life to protecting the giant predators, having become a global marine guardian for the United Nations. "The shark has given me so many opportunities, opportunities to represent my country, to change the world," he said. At Rio 2016, the man whose nickname is 'Shark Boy', reached the final of the 100m butterfly S10, finishing eighth.
Guide dog Lexington Pao de Queijo
Before he arrived in Brazil, Ness Murby's guide dog was simply called Lexington. But the visually-impaired discus thrower from Canada has since renamed the labrador retriever Lexington Pão de Queijo, in honour of the popular Brazilian snack. Murby said the hard-working canine, who she describes as her "best friend", resembles one of the cheesy bread balls when he curls up to sleep. He became a popular figure, and a good luck charm, around the athletes' village.
Marieke Vervoort – Belgium
When Belgian wheelchair racer Marieke Vervoort held a press conference to clarify her plans to practise euthanasia in the future, the gathered journalists were braced for a sombre experience. What followed instead was a poignant and triumphantly life-affirming call to make the most of each day on this beautiful planet. "I'm going to enjoy life with my friends and family," she said. "I want to inspire people to live day by day... please, enjoy every little moment."
Morteza Mehrzadselakjani - Iran
At 2.46m high (over eight feet), sitting volleyball player Morteza Mehrzadselakjani is the tallest man in Iran and by some distance the tallest athlete at Rio 2016. Mehrzad began playing sitting volleyball five years ago, after a coach saw him on television. "He used to be considered just as a strange guy and now he can be a champion," said his coach Hadi Rezaeigarkani. This prediction proved correct: Iran defeated arch-rivals Bosnia and Herzegovina in the final.
Matt Stutzman - USA
Being born without arms did not stop Matt Stutzman from becoming one of the best archers in the world. The London 2012 silver medallist – who shoots using his feet, shoulder and jaw – finished ninth in Rio but charmed the world again, explaining how he took up archery as a way to put food on the table – he considered hunting a wild animal, before being discovered in Las Vegas and going on to find fame as the 'Armless Archer'.