100 things to know about the Paralympic Games (1-25)
Countdown to the Tokyo 2020 Paralympics with some fascinating facts, historical moments and key information, from the founder of the Movement to the tallest Paralympian!
16 May 2021
Imagen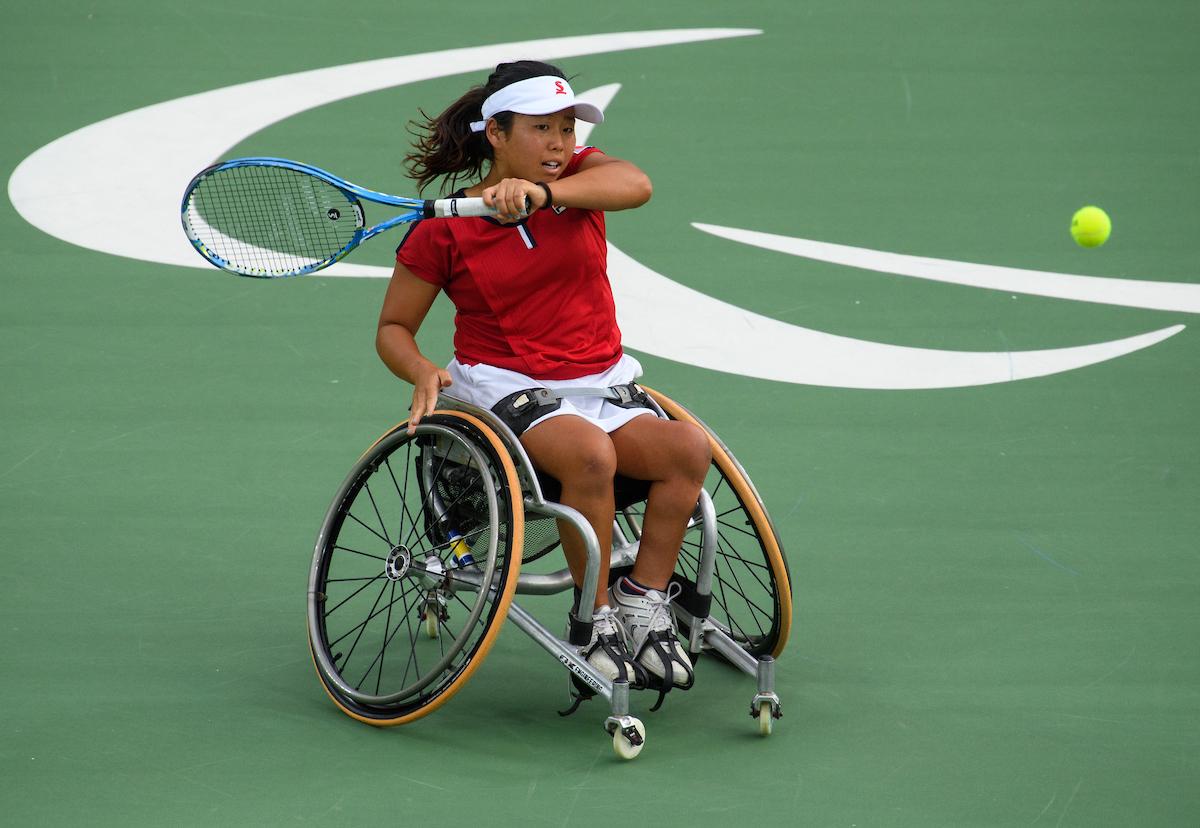 ⒸOlympic Information Services OIS.
By IPC
Maybe you did not know much about the father of the Paralympic Movement, Sir Ludwig Guttmann. Or perhaps the differences between Paralympic sports and their Olympic counterparts. There is so much about the Paralympics that will surprise you, apart from the outstanding abilities of Para athletes. 
With 100 days to go until the Tokyo 2020 Paralympic Games, check out what you might have (and not have) known:
1. Badminton and taekwondo will make their Paralympic debuts at Tokyo 2020.
Ⓒ James Varghese/BWF

2. Tokyo will make history as the first city to stage the Paralympic Games for a second time, having hosted the event in 1964.
Ⓒ NPC Japan

3. The Paralympic mascot for Tokyo 2020 is called Someity, which comes from someiyoshino, a popular cherry blossom variety, and additionally echoes the English phrase "so mighty".
4. A Refugee Paralympic Team consisting of up to six athletes will compete at Tokyo 2020 and will be led by Chef de Mission and US Paralympian Ileana Rodriguez, herself a former refugee. She competed in swimming at London 2012.
Ⓒ Getty Images

5. The Tokyo 2020 Paralympic torch is designed to depict the shape of a flame. The five flames generated from the petal unite at the centre of the torch, emulating even greater brilliance.
Ⓒ Getty Images

6. Boccia and goalball are the two only sports in the Paralympic programme that do not have an Olympic counterpart.
Ⓒ Getty Images

7. The Rio 2016 Paralympics smashed TV viewing records with a 4.1 billion cumulative audience. With more broadcasters than ever before covering the action, Tokyo 2020 is expected to surpass that number.
Ⓒ Getty Images

8. Hungarian Pal Szekeres became the first and so far only athlete to win Olympic and Paralympic medals after taking wheelchair fencing gold at Barcelona 1992. He had won bronze at the Seoul 1988 Olympics as a professional fencer before suffering a bus accident in 1991.
Ⓒ NPC Hungary

9. All top four finishers in the Rio 2016 Paralympic 1,500m T13 final, won by Algeria's Abdellatif Baka (3:48.29), clocked fastest times than the top four finishers in the equivalent event at the Rio 2016 Olympics.
10. The Paralympic Games were founded by Sir Ludwig Guttmann, a Jewish doctor who fled Nazi Germany to England, where he opened a spinal injuries centre at the Stoke Mandeville Hospital. On the photo below, he is posing with Yutaka Nakamura, known as the Father of the Paralympic Movement in Japan.
Ⓒ Japan Sun Industries

11. The first edition of the Stoke Mandeville Games – predecessor of the Paralympics - was held on 29 July 1948, with 16 injured servicemen and women competing in archery.
12. The Stoke Mandeville Games later became the Paralympic Games, which first took place in Rome, Italy, in 1960 featuring 400 athletes from 23 countries. 
Ⓒ NPC Italy

13. The International Paralympic Committee was founded in 1989 to act as the global governing body of the Paralympic Movement. 
14. Canoe and triathlon made their Paralympic debuts at Rio 2016. While Great Britain dominated canoe with three golds across six events, USA ended top of the standings in the latter sport thanks to two golds, one silver and one bronze.
Ⓒ Getty Images

15. US swimmer Trischa Zorn is the most decorated Paralympian with 55 medals, 32 being gold. She competed between 1980-2004.
Ⓒ Getty Images

16. Swedish shooting Para sport athlete is the most decorated male Paralympian with 27 medals, 17 gold. He made his Paralympic debut in Arnhem, Netherlands, in 1980 at age 15, and retired after Rio 2016 at 51, having competed at 10 consecutive Games. 
Ⓒ Getty Images

17. Tallest Paralympian is Iran's sitting volleyball Morteza Mehrzad. Coming in at 2:46m, he is the second tallest man in the world and gold medallist in Rio 2016.
Ⓒ OIS Photos

18. Dartchery, which could best be described as a combination between darts and archery, once was part of the Paralympic programme. It was even one of the eight sports at the inaugural Games in Rome in 1960. 
19. In shooting Para sport air rifle events, athletes fire at a bulls-eye that is only 0.05cm wide - which is as big as a full-stop on a printed page!
Ⓒ OIS Photos

20. Australian shooting Para sport athlete Libby Kosmala was the oldest Paralympian at 74 in Rio. Now retired, Kosmala competed across 12 Paralympic Games between 1972 and 2016, winning 12 medals in the sport (nine golds and three silvers) and a bronze in swimming.
Ⓒ Getty Images

21. Runners with a vision impairment are tethered to guide runners with a tiny strap that will attach to their arms or hands.
Ⓒ Getty Images

22. Runners with a vision impairment must always finish in front of their guide runners.
Ⓒ Alexandre Loureiro/Getty Images

23. The Japanese women's wheelchair basketball team accomplished an incredible feat when they defeated the Netherlands for the bronze medal at Sydney 2000. It was the nation's first medal in the sport since Stoke Mandeville 1984.
Ⓒ Getty Images

24. Spanish archer Antonio Rebollo is the only Paralympian to have lit the Olympic cauldron when he did so at the memorable Barcelona 1992 Opening Ceremony.
Ⓒ Getty Images

25. Players are allowed two bounces of the ball in wheelchair tennis.
Ⓒ Getty Images

CLICK HERE TO DISCOVER THE NEXT 25 THINGS TO KNOW ABOUT THE PARALYMPIC GAMES (26-50)
CLICK HERE TO DISCOVER THE NEXT 25 THINGS TO KNOW ABOUT THE PARALYMPIC GAMES (51-75)
CLICK HERE TO DISCOVER THE NEXT 25 THINGS TO KNOW ABOUT THE PARALYMPIC GAMES (76-100)