#50daystogo: Rung looks to continue winning streak
With just 50 days to go until the European Open Championships, one of Norway's most successful para-athletes looks ahead.
11 Mar 2016
Imagen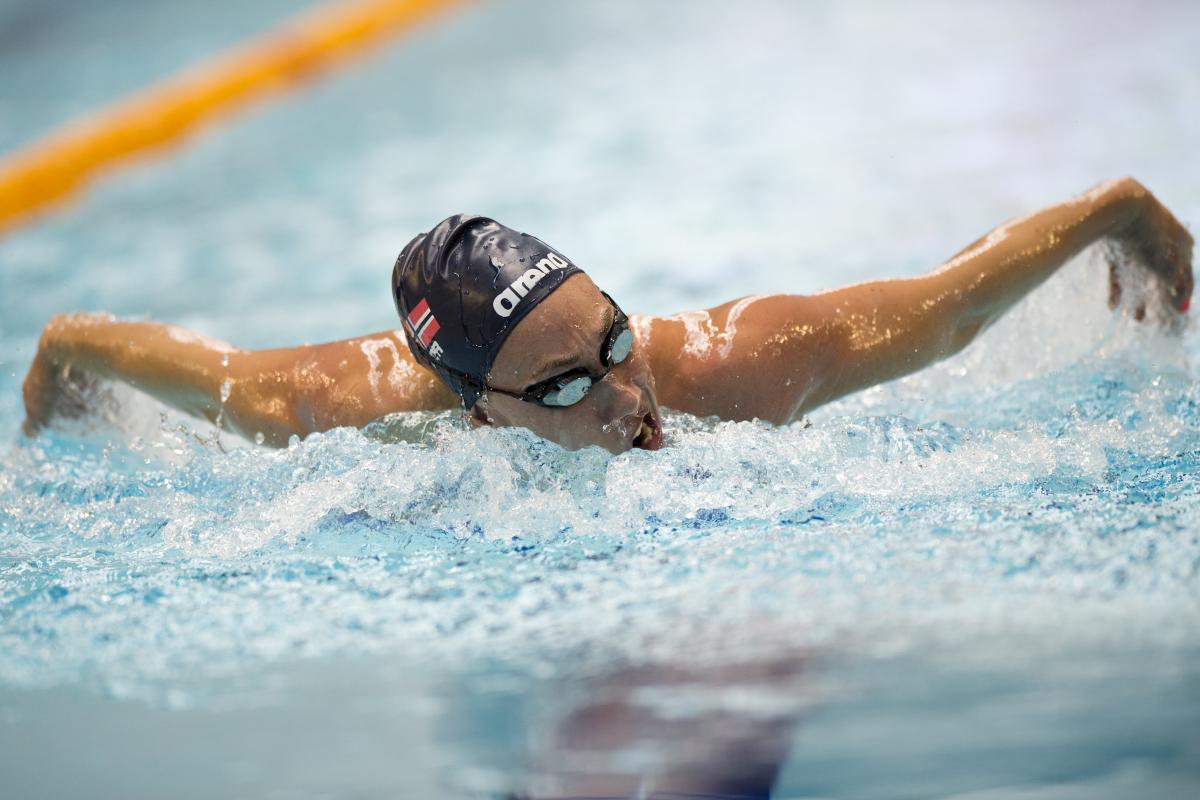 Ⓒ© Luc Percival Photography. All rights reserved.
By Becki Ellsmore | for the IPC
"I very much enjoy having Teresa Perales as a rival. She is such a great athlete and a true inspiration."
Norway's double Paralympic swimming champion Sarah Louise Rung is hoping that her success over the last few years will help to propel her to gold at the 2016 IPC Swimming European Open Championships in April and the Rio 2016 Paralympic Games in September.
But she has a formidable rival to watch out for: Spanish fellow Paralympic gold medallist Teresa Perales.
The pair have divided the spoils of victory between them on many occasions. Rung will get one final chance to test herself against the Spaniard before Rio 2016, at the European Open in Funchal, Portugal, between 30 April - 7 May.
Rung will be looking to defend four titles from the 2014 European Championships. She commented, "For the European Championships I hope to achieve great times in my races and also retain my European titles. I have tough competition...so I know it won't be easy."
On the subject of Perales, it is clear that Rung has a lot of respect for her, despite the close competition between the two: "I very much enjoy having Teresa Perales as a rival. She is such a great athlete and a true inspiration. She is a strong swimmer with great achievements and therefore also my biggest rival."
Rung is also looking forward to swimming in one last competition before the big event in Rio: "I think it is great having another goal and competing in such Championships before getting ready for the Paralympic Games in Rio. It will be my second time competing in a Paralympic Games. Therefore I hope I can use my experience from London 2012 for my preparation towards Rio 2016. I hope to be able to retain my Paralympic titles from London. Rio is my main goal this year and I hope to do very well."
At Rio 2016 Rung will be aiming to improve on her medal haul from London 2012, where she beat Perales to gold in 50m butterfly and 200m freestyle S5, and also won silver medals in the 200m individual medley SM5 and 100m breaststroke SB4.
Her training schedule involves plenty of time in the pool, with up to ten swim sessions a week, alongside gym work to build upper body strength.
Rung cites her family as her main inspiration, and her sister in particular: "I have been a swimmer my whole life. My family took me swimming when I was little. Also, my sister is a swimmer and I am grateful to have been able to share great moment with her. She inspires me to work hard and set great goals. She has definitely taught me the importance of the hard, hard work and dedication that you need to be able to achieve your goals, and I hope I can show other athletes the same."
__
More than 450 athletes from over 50 countries have confirmed they will compete at the 2016 European Open, which is one of the final qualification opportunities for Rio 2016.
Tickets are available to download for free at Funchal2016.com.
__
Sport fans from around the world can now buy their Paralympic tickets for Rio 2016 from authorised ticket resellers (ATRs).
The IPC's Global ATR is Jet Set Sports, and Rio 2016 tickets and packages can be purchased on the CoSport website.
Residents of Brazil can buy 2016 Paralympics tickets directly from the Rio 2016 website.