Algeria expect to build off Paralympic debut
The nation was the first African women's wheelchair basketball team to compete in a Paralympic Games.
05 Oct 2016
Imagen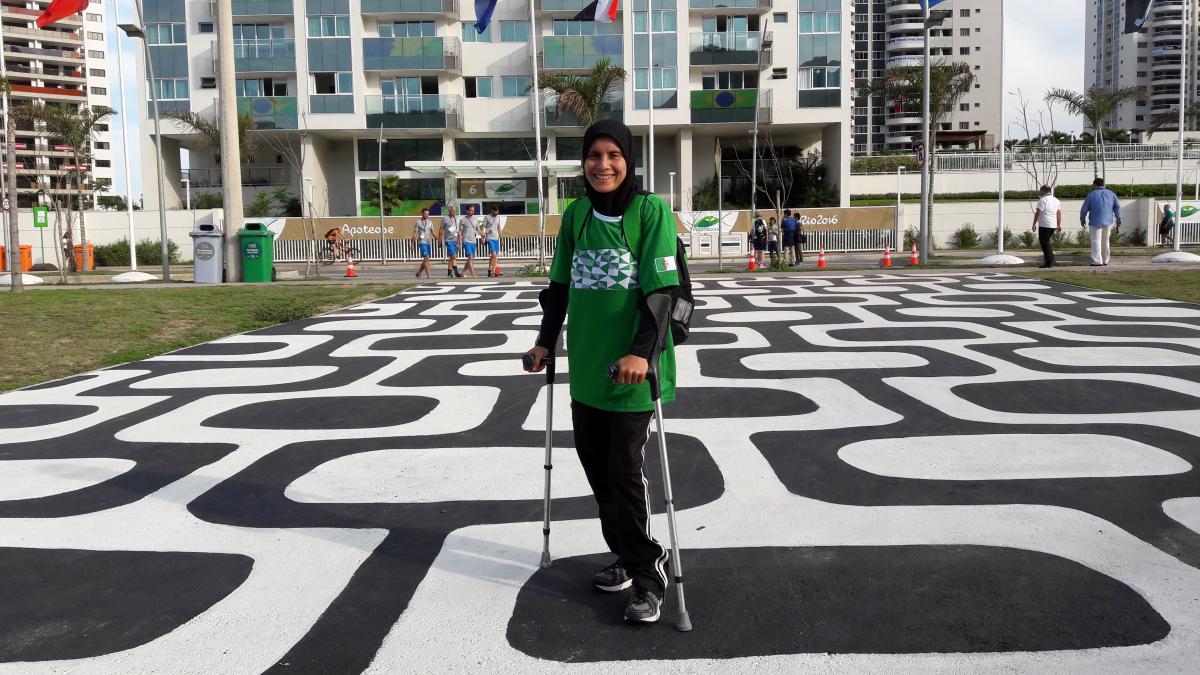 ⒸIPC
By International Wheelchair Basketball Federation
For most players of the Algerian women's national wheelchair basketball team, a dream came true in September. They helped a continent make Paralympic history by becoming the first African women's wheelchair basketball team to play in a Paralympic Games.
To ensure there was growth and development in the women's game in Africa, the International Wheelchair Basketball Federation (IWBF) realised there had to be a legitimate opportunity for the women's programme to retain at least one place at a major world event.
IWBF Secretary General, Maureen Orchard, said "We were delighted to have representation from the Africa zone and full representation at the zonal qualification tournament. This really reflects the hard work being undertaken in the zone and member nations.
"Our work with the Africa zone showed our commitment to them and will result in even more teams in the future competing in the qualification tournament."
Algerian head coach, Djawed Zigh, said: "It is a great responsibility for our team. It's our first time participating at a Paralympics and competing in this sort of competition at such a high performance level. However it provides great happiness for us to be here, representing a great continent such as Africa and also lots of women with many different disabilities."
Twelve women competed for Algeria at Rio 2016. Algeria's captain Djamila Khemgani said: "It's a great honour for me to play at Paralympic Games, for me it is the first time to be in a place such as this and I feel so excited and so happy to be part of such a great event."
Despite not winning a game during the tournament, Algeria believe the Games was a stepping stone toward improvement.
Algerian player Halima Kedjoun said: "We did not play well as a team or in harmony with each other, everybody played their own game as we only had a few months preparing together for the Games. We aren't as well prepared as other teams however in the next tournament we will be and we will try and win a medal. I have really enjoyed this experience at the Paralympic Games and will take away what I have learnt from being here for the next one."
Orchard added: "For a first time team they should be pleased with their results and look to improve on this in the future. I met with their delegation leaders to congratulate them and encourage them to continue to support the team in the future.
"They will need to host a qualifying tournament of four or more teams to retain their automatic spot for World events. IWBF awards the spots based on finishes in the last major games – one to the host – one to each of the zones and the rest to the zone based on the finishes of the countries from the zone."