Arnulfo Castorena not deterred by life challenges
The Mexican swimmer faced rejection from his family and had to beg for money in the streets, but he still became a Paralympic champion.
14 Sep 2016
Imagen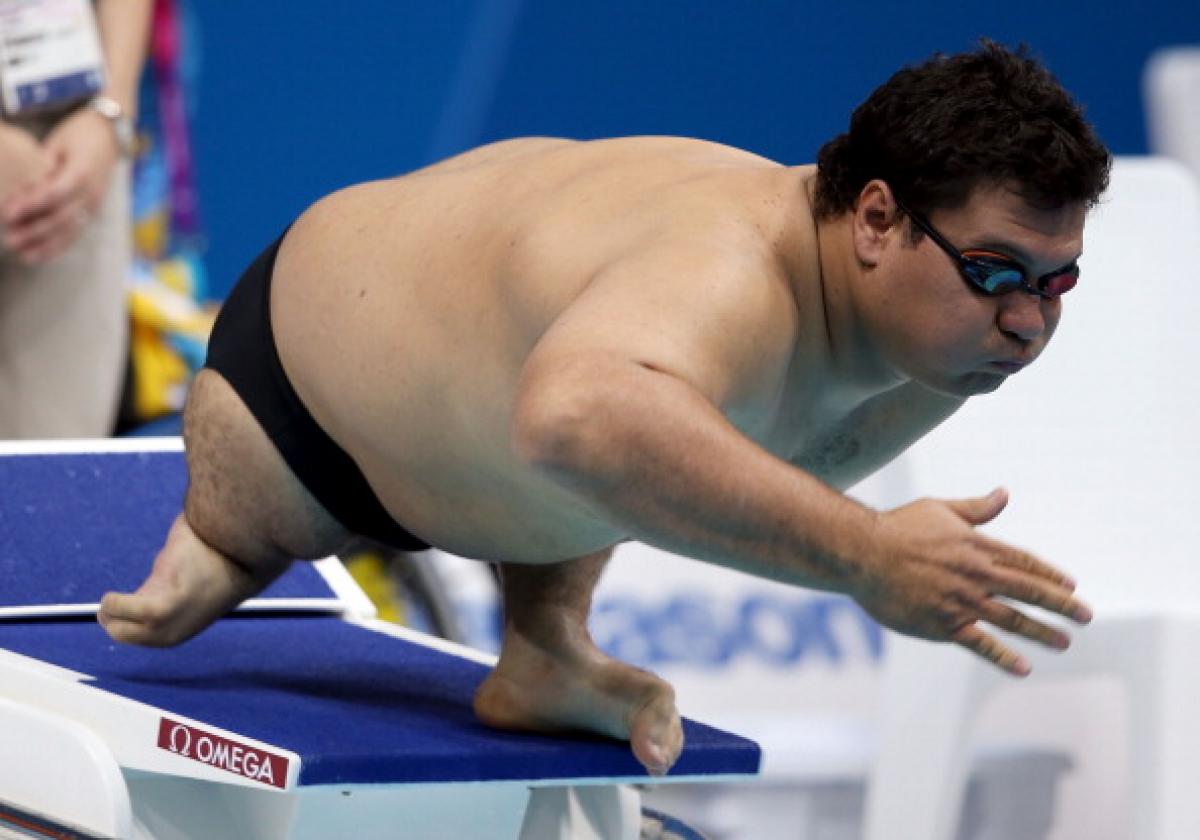 ⒸJulian Finney/Getty Images
By IPC
Arnulfo Castorena did not have enough money to buy a wheelchair during his teens, so each time he wanted to escape the beatings and insults from his relatives at home, he used to sit on his skateboard, push forward with his only hand and head to a nearby pool to practice.
The Mexican suffered from his family's intolerance from a very early age. His mother died during his birth, but his father abandoned him because he did not want to take care of him. Instead, his grandmother, Todosia, raised Castorena.
At six years old, he was taken to a nun's school, where he started practising sports.
"It was then that I learned how to swim. I also tried basketball and even diving, but nothing made me feel better than swimming," said Castorena, who has a congenital malformation.
"My grandmother died so, at 12-years-old, I returned home and stayed with my aunt.
"But then she got sick and had to live with some brothers and cousins, many of whom were drug addicts and could become very violent.
"I still used to go to a pool in my hometown Guadalajara, but it was very hard because I also had to think about getting food for myself because no one in my family cared about me."
Sometimes, Castorena even had to beg for money in the streets or to wash cars to make a living, but the problems at home continued.
"I even found drugs and wanted to throw them away so that my brothers and cousins would not be able to take them anymore. But they discovered me and insulted me," he said.
"I thought of committing suicide because it made me feel so sad that my own family could treat me so bad. But I remained strong and moved forward, trying to show everyone that I could still achieve my dreams."
Despite all the challenges, Castorena kept training hard until he met the qualification standards for the Sydney 2000 Paralympic Games. "That was a turning point," he said.
Castorena won gold in the men's 50m breaststroke SB2 and his life changed forever.
"I did not think I could top the Paralympic podium, but I did and proved to everyone that I could also achieve my dreams," he said.
Sixteen years later, the 38-year-old has already won two golds, two silvers and one bronze over four Paralympic Games, and is hoping to add another medal to his haul in Rio.
Castorena will swim the 50m breaststroke SB2 on Wednesday (14 September) and the 150m individual medley SM3 on 16 September.
"I will give the best for my country as always and will try to climb the podium once again," he said.
"I do not care which medal I win, I just want to win one.
"But what is more important to me is that through swimming I could change perceptions in my country, including my family's. Now everyone knows that having an impairment does not limit me from doing what I want."