Paralympic, world records fall in swimming heats
Aurelie Rivard, Stephanie Millward, Robert Griswold, Michelle Konkoly and Wenpan Huang all swam fast times heading into the finals.
13 Sep 2016
Imagen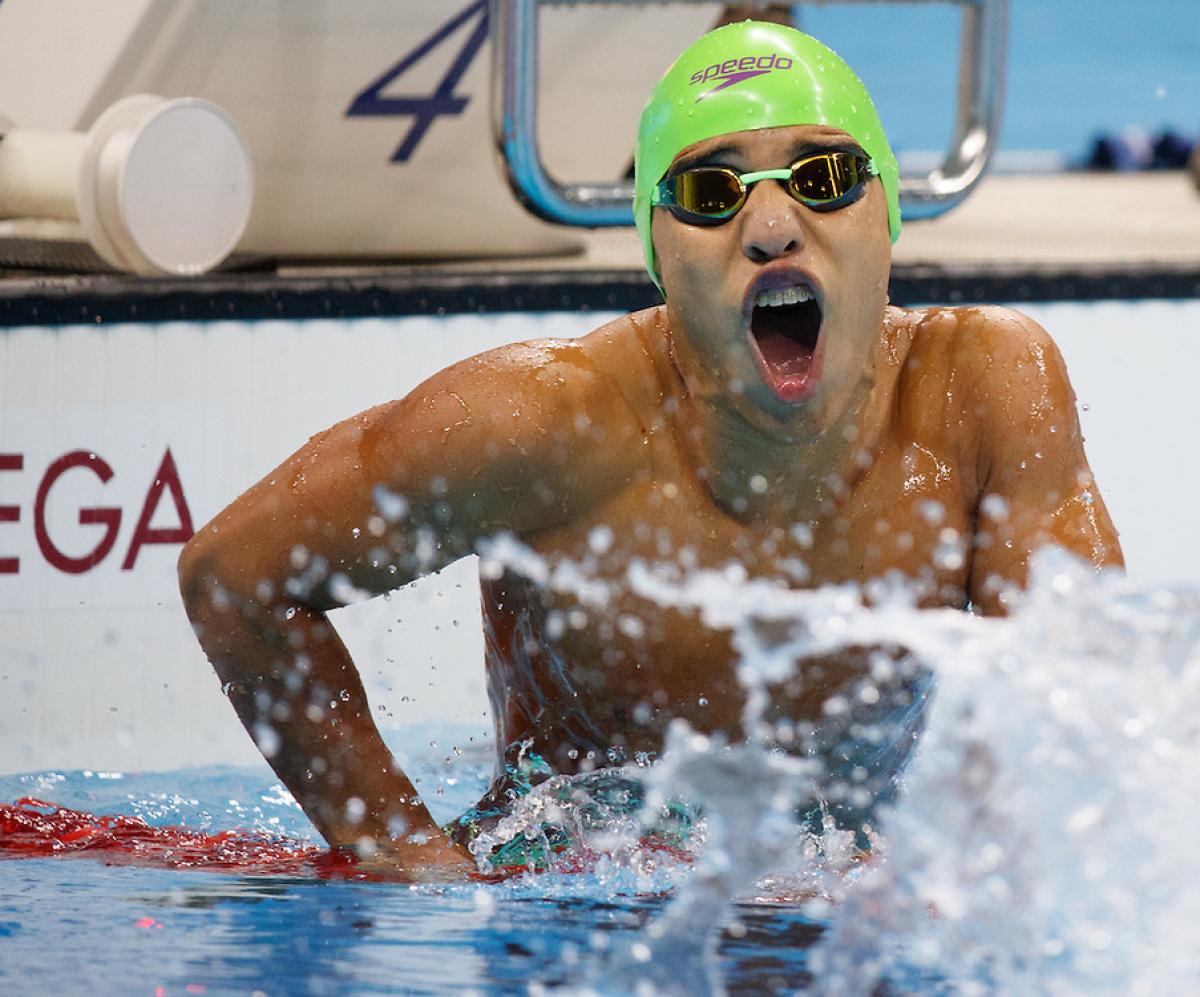 ⒸSimon Bruty for OIS
By IPC
Four Paralympic records and one world record were lowered on Tuesday (13 September) morning's swimming heats of the Rio 2016 Paralympic Games.
Coming from the likes of Canada's Aurelie Rivard and China's Paralympic debutant Wenpan Huang, the finals are sure to feature exciting match-ups.
Great Britain's Eleanor Simmonds (5:37.75) and Ukraine's Yelyzaveta Mereshko (5:25.27) won their respective heats in the women's 400m freestyle S6 to set up one of the most exciting events of the Paralympic Games.
Mereshko beat the British Paralympic title holder at the 2015 Worlds, handing Simmonds her first defeat since 2008 in this event. But Simmonds then broke the world record in April, only to be followed by Mereshko a month later.
But China's Lingling Song (5:35.43), who clocked the second-fastest qualifying time, could spoil the rivalry.
Another thrilling clash awaits Tuesday night in the women's 100m freestyle S10 finals. Canada's Aurelie Rivard (59.89) won her heat in Paralympic record-breaking fashion. New Zealand's Sophie Pascoe (1:01.54) took her heat and will go for her fourth gold medal in Rio. France's Elodie Lorandi advanced with her 1:02.24-performance.
Brazil's Andre Brasil will take on his strongest event and go for a three-peat in the men's 100m freestyle S10 after winning his heat in 54:53. Ukraine's Maksym Krypak (51.52) recorded the fastest time in the morning to win his heat. His countryman Denys Dubrov (51.76) will also contend for a podium spot after topping his heat.
In the women's 100m backstroke S8, Great Britian's Stephanie Millward (1:13.75) reset the Paralympic record. The world record holder will go for gold tonight. Runner-up at the last Paralympics in London and at the 2015 Worlds, the USA's Jessica Long (1:18.92) won her heat, bettering teammate Elizabeth Marks (1:19.97). Australian Lakeisha Patterson (1:20.32) nipped world champion and fellow Aussie Maddison Elliot (1:20.79) to win the second heat.
Another Paralympic record was set, this time in the men's 100m backstroke S8, by the USA's Robert Griswold (1:05.33). He will face Paralympic and World Championship bronze medallist Oliver Hynd (1:06.12), who won a later heat. China's Cong Zhou set an Asian record in 1:07.72 in the third heat to advance.
Later in the morning, the USA's Michelle Konkoly (28.36) set her own Paralympic record in the women's 50m freestyle S9. Tonight she will meet Australian Worlds' bronze medallist Ellie Cole, who claimed her heat in 29.26. China's Jiexin Wang (29.55) edged reigning world champion of Spain Sarai Gascon (29.61) in the women's 50m freestyle S9 to take the first heat.
A new world record was set in the men's 50m freestyle S3, as China's Wenpan Huang (40.51) took his heat. He will look to capture a third medal (second gold) in his Paralympic debut. Ukranian world champion Dmytro Vynohradets (42.92) followed in second, and China's Jianping Du (46.95) came in third. Italy's Worlds bronze medallist Vincenzo Boni (47.03) won his heat to advance.
Colombian teenager Carlos Serrano will get the chance to collect a second gold in these Games. The 18-year-old recorded the fastest time (2:40.58) in the men's 200m individual medley SM7. Australian World Championships runner-up Matthew Levy (2:46.04) finished behind Serrano and will look to better his bronze from London 2012. But Ukraine's reigning world champion and world record holder Ievgenii Bogodaiko (2:44.89) is another to watch for. He took second in his heat, behind the USA's Rudy Garcia-Tolson (2:43.26).
Reigning world champion Nikita Howarth (2:58.82) of New Zealand won her heat and clocked the fasted time in the women's 200m individual medley SM7. After taking silver at London 2012, she appears poised to grab gold tonight. Canadian World Championship silver medallist Tess Routliffe (3:04.87) advanced into the evening finals after winning her heat in her Paralympic debut.
The Netherlands' Thijs van Hofweegen (5:11.59) swam the fastest time during the early morning heats of the men's 400m freestyle S6. He will take on Italy's reigning world champion Francesco Bocciardo (5:18.61), who won his heat moments later.
Defending men's 100m breaststroke SB11 world champion Keiichi Kimura (1:15.05) of Japan edged the USA's Tharon Drake (1:15.58), who lost to Kimura at the 2015 Worlds. Kimura will aim to better the silver medal from London 2012. Ukrainian World Championships bronze medallist Oleksandr Mashchenko (1:13.75) entered the fastest time of the event.
Belarusian Uladzimir Izotau (1:07.52) won his heat and will move onto the men's 100m breaststroke SB12 finals, where he can go one-up from the silver at London 2012. Azerbaijan's World Championship runner-up Dmitry Salei (1:08.68) captured his heat to meet Izotau in the finals.
In the men's 50m freestyle S9, Great Britain's Matthew Wylie set the fastest time with a 25.99 swim to move into the finals. Australia's Timothy Disken (26.08) won the second heat, beating out Japan's Worlds runner-up Takuro Yamada (26.20). Great Britain's Ryan Crouch (26.54) reached the finals after winning his heat.
South Korea's Gi Seong Jo (3:03.64) clocked the fastest time in the men's 200m freestyle S4 and will get to show why he is the reigning world champion. Slovenian Darko Duric followed up in 3:05.03 to advance into the finals. The Netherlands' Michael Schoenmaker (3:05.13) will challenge the two after taking the first heat.
Live coverage and results of swimming is available at Paralympic.org. Live updates will also be posted to IPC Swimming's Facebook, Twitter and Instagram.