Aruba set to make their Paralympic debut
Swimmer Jesus de Marchena Acevedo will be the country's sole representative and will compete in the men's 100m freestyle S7 on 16 September at Rio 2016.
15 Sep 2016
Imagen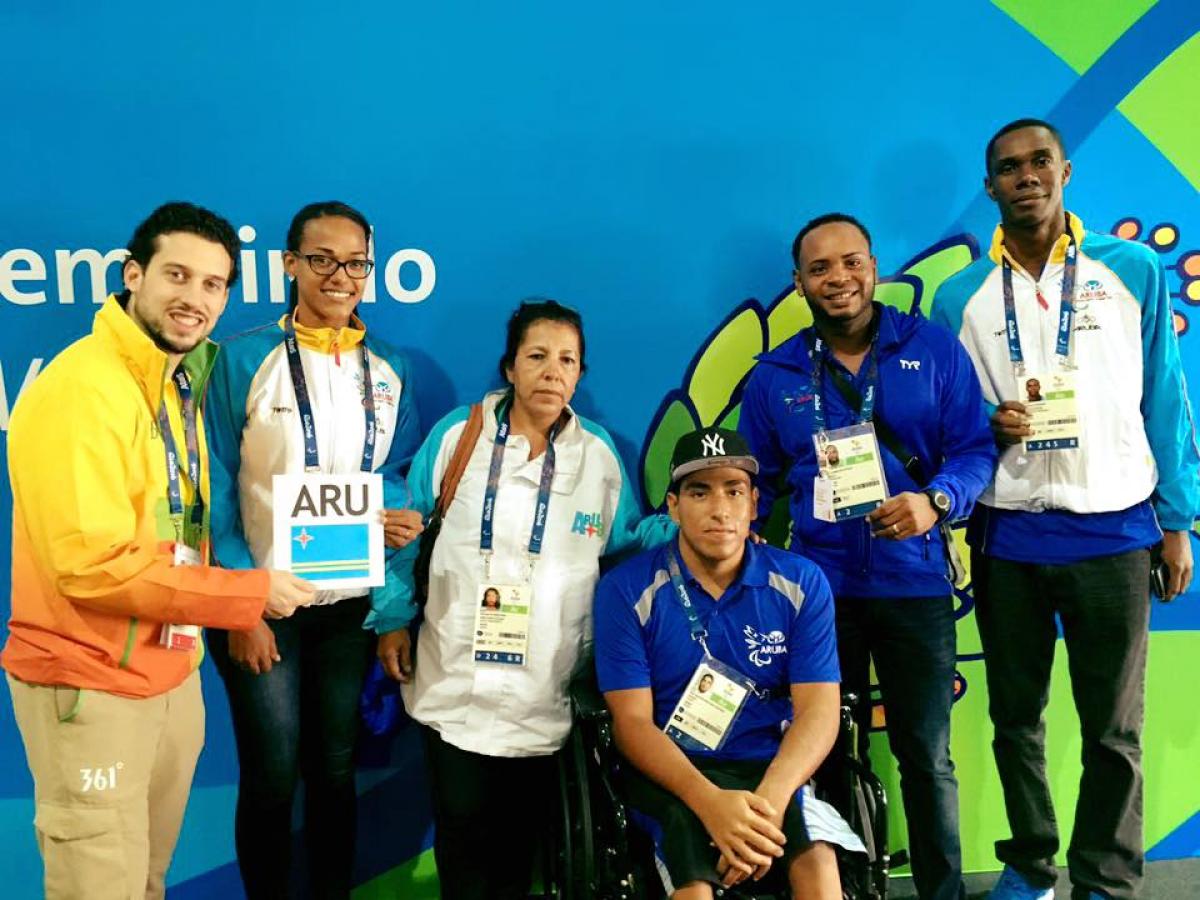 ⒸIPC
By By IPC
Aruba will be one of six countries, alongside Congo, Malawi, Somalia, Sao Tome and Principe and Togo, to make their Paralympic debut at Rio 2016.
Swimmer Jesus de Marchena Acevedo will be the Caribbean's country sole representative, in the men's 100m freestyle S7 on 16 September.
The 22-year-old was set to compete in the 50m freestyle S7 last Friday (9 September) but "a misunderstanding" made him arrive late to the competition and was consequently disqualified.
"We arrived two minutes later because of a misunderstanding and I could not take part in my first event, but I will get to the venue two hours before the 100m freestyle S7 start this Friday to make sure that does not happen again," he said.
Marchena Acevedo was born in the Dominican Republic but moved together with his parents and five siblings to Aruba when he was little for work-related matters.
"My dad is Dominican and my mom is Colombian. They moved to Aruba because there were more job opportunities. They are both bus drivers, and take kids to school."
Marchena Acevedo states he has always liked sports and, at seven years old, his parents took him to a swimming class because they wanted him to be active.
"I fell in love with the sport since the very first moment. It is a bit hard, though, because there are not many competitions in Aruba and I have to swim against able-bodied athletes," he said.
"But that did not stop me. I currently train six days per week. And when I am not in the pool, I watch swimming on TV."
Sport also helped Marchena Acevedo change perceptions in Aruba already, especially from those who bullied him at school.
"I sometimes suffered at school because my classmates were a bit cruel to me. But through swimming I could show them that having an impairment would not stop me from becoming an athlete and representing my country," said the Aruban, who has spina bifida and scoliosis.
"When I was younger, my back used to hurt a lot and I did not like that I could not have total control over my legs. But I eventually learned to accept myself."
Ahead of his participation in Rio 2016, Marchena Acevedo already predicts how competing at a Paralympic Games will be.
"I know there are many strong swimmers and I do not care if I finish last. But I will certainly finish the race!" he said.
"Being Aruba's first Paralympic athlete is a huge honour. I was born in another country but I feel Aruban 100 per cent and am hoping to show many more people that there are no limits and that if I can do it, they can do it as well.
"My biggest dream is to win a medal one day. After Rio, I will continue training hard to make sure this is not my first and only Paralympic experience, but can qualify for Tokyo 2020 in four year time!"