Athletics Starts Paralympic World Cup
Fierce competition in Athletics today officially started the 2010 BT Paralympic World Cup in Manchester, Great Britain.
25 May 2010
Imagen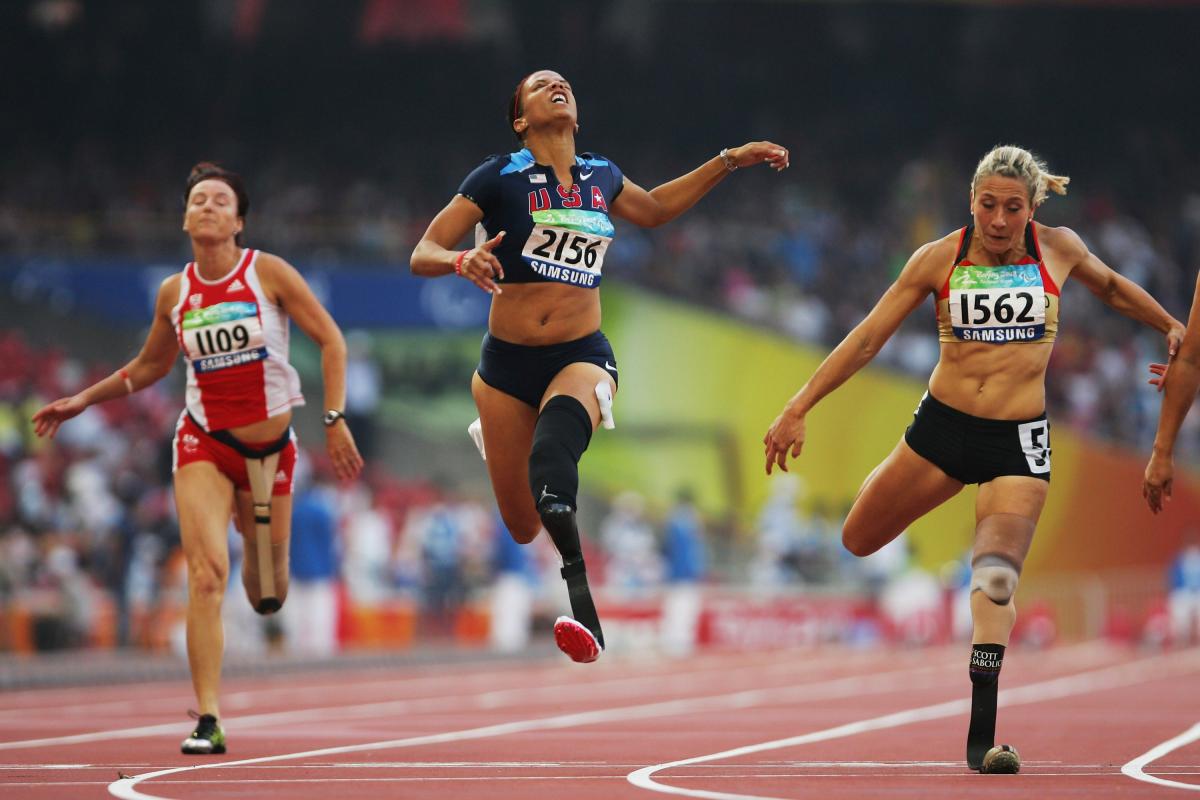 By IPC
The first race of the day was the Men's 200m (T11-13). Ireland's Jason Smyth (T13) took first place with a result of 22.07, followed by Portugal's Luis Goncalves (T12) and Great Britain's James Ball (T13). In the Women's 200m (T44/46), Germany's Katrin Green (T44) took first with her result of 28.86. Green was followed by New Zealand's Kate Horan and Great Britain's Stefanie Reid respectively.
Top Paralympian Oscar Pistorius (RSA) was in his best form, taking first in the Men's 100m (T44) event. Finishing with a result of 11.33, Pistorius was followed by compatriot Arnu Fourie and Great Britain's Ian Jones. In the Women's 100m (T36/37), Germany's Maria Seifert took first with her result of 14.47. Seifert was followed by Great Britain's Katrina Hart and Jenny McLoughlin respectively.
In the Women's 800m (T53/54) event, USA's Tatyana McFadden (T54) took first with a result of 1:56.99. McFadden was followed by Canada's Diane Roy and Great Britain's Shelly Woods. For the Men's 800m, Marcel Hug from Switzerland took first with a result of 1:38.54. Hug was followed by Great Britain's David Weir and Thailand's Prawat Wahoram.
The Women's Shot Put (F12/13/40) competition had Tunisia's Raoua Tlili (F40) take first. Following Tlili were China's Genjimisu Meng and Great Britain's Sophie Hancock respectively.
Today is the only day of the Athletics competition, with Football 7-a-Side beginning tomorrow. Football 7-a-Side is a new addition to the BT Paralympic World Cup programme this year, replacing Cycling which was on the programme in previous editions.
On 27 May, the popular Wheelchair Basketball competition begins, running for four full days. Swimming finishes the BT Paralympic World Cup on 31 May. The BBC, the official televised partner to the event, will broadcast live from the Manchester Aquatics Centre on the final day of Swimming on BBC Television.
British athletes will make up a large part of the contingent of nearly 300 athletes. For the first time this year, a team challenge has been introduced which sees Great Britain take on teams from the Americas, Europe and the Rest of the World, with athletes competing for the overall BT Paralympic World Cup trophy.
The BT Paralympic World Cup is sanctioned by the International Paralympic Committee (IPC), the Cerebral Palsy International Sports & Recreation Association (CPISRA) and the International Wheelchair Basketball Federation (IWBF) and supported by BT, ParalympicsGB, the FA, Manchester City Council and the Northwest Regional Development Agency (NWDA).
Tickets for the BT Paralympic World Cup are now on sale and can be purchased via the event website: www.btparalympicworldcup.com or by calling +44 844 8471622. Tickets are priced at £6 per session.