Australia golden at Para canoe Worlds
Reigning Paralympic and world champion Curtis McGrath retains gold medal
25 Aug 2017
Imagen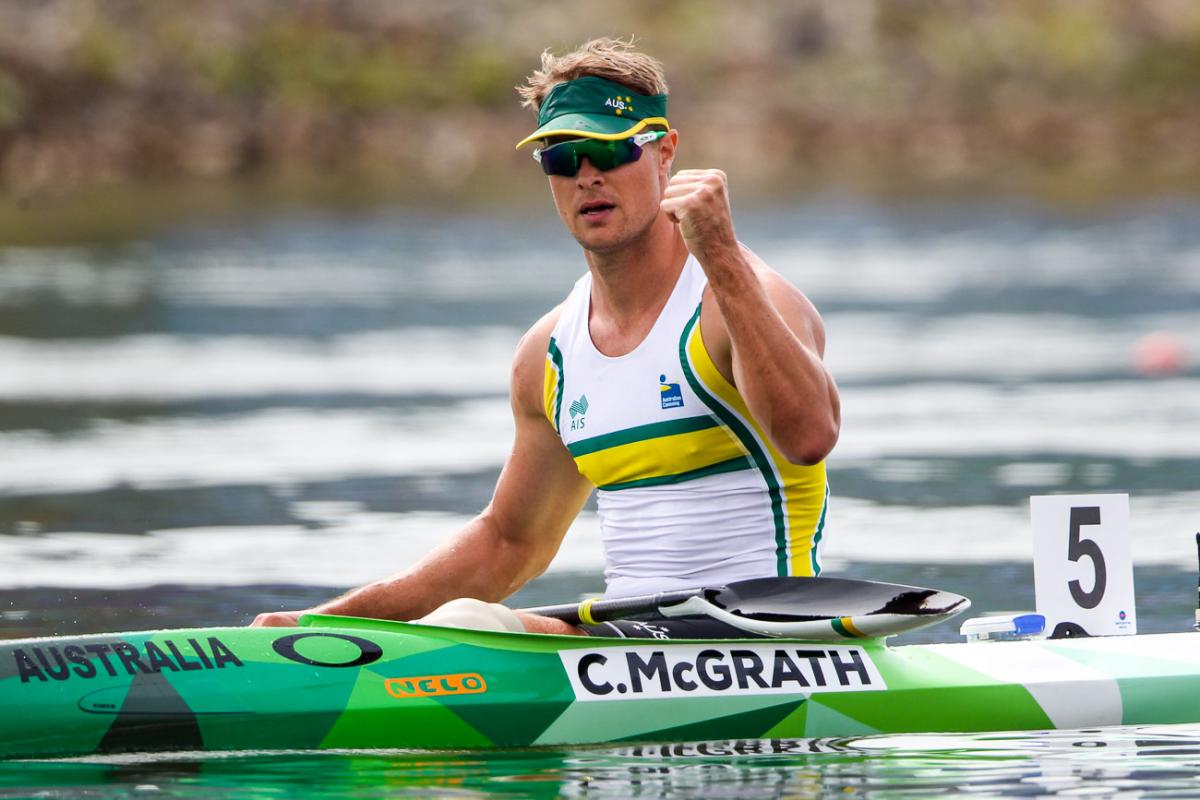 ⒸICF
Australia made a clean sweep of all three Para canoe gold medals on offer on the second day (24 August) of the International Canoe Federation (ICF) 2017 World Championships in Racice, Czech Republic.
Competition is being live streamed on the ICF's website and runs until Sunday (27 August).
Among the winners was Paralympic gold medallist Curtis McGrath, almost five years since the day he stepped on a landmine in Afghanistan and lost both his legs.
McGrath retained his world title in the men's 200m KL2 with a time of 41.758 seconds, beating out Austria's Markus Swoboda (42.508) and Ukraine's Mykola Syniuk (43.281).
"There's a bit of significance, but it's just a sub-thought to what really matters on the start line," McGrath said.
"I like to think I get out there and make the most of the opportunities that I've got. There's a lot of guys that are going through a tough time back in the military and outside the military with their post-traumatic stress and what's happened to them in their service.
"So if I can show that getting out there and getting active leads to a positive and healthy life, it's the least I can do really."
Rio silver medallist, Amanda Reynolds, and Rio bronze medallist, Susan Seipel, were Australia's other winners in perfect racing conditions.
Reynolds (50.344) said she was relieved to paddle a strong race in her final after a disappointing semi-final on Wednesday.
On Thursday, she beat out Uzbekistan's Shakhnoza Mirzaeva (51.778) and Romania's Mihaela Lulea (52.033).
"I crossed the line and I didn't know, I thought I must have stuffed it up like I did yesterday," Reynolds said.
"I felt a lot more controlled than yesterday. Yesterday was just a panic paddle I think.
"I think I just had to get my head back together and get back on top of it."
Seipel (1:02:897) triumphed in the non-Paralympic VL2 final despite a limited preparation.
"It feels pretty special, especially as I haven't really been focusing on the V1 very much," said Seipel, who finished ahead of Russia's Mariia Nikiforova* (1:03:680) and Ukraine's Nataliia Lahutenko (1:03:808).
"I guess if I can stay on top with minimal training in the V, that's fantastic. And if it gets included in the Paralympic program, I'll focus on it a bit more.
"I think it would be great if it does get on to the program. It was so successful last year, I think we had a great debut as a sport."
The 2017 ICF Canoe Sprint and Para Canoe World Championships continue in Racice on Friday (25 July). Complete results can be found on the ICF's website.
*Editor's note: The International Paralympic Committee suspended the Russian Paralympic Committee on 7 August for its inability to fulfil its IPC membership responsibilities and obligations, in particular its obligation to comply with the IPC Anti-Doping Code and the World Anti-Doping Code (to which it is also a signatory). As a result of the suspension, Russian athletes cannot enter IPC sanctioned events or competitions, including the Paralympic Games. For further information please click here.