Australia's Macdonald retires
Australia's two-time Paralympic medallist, shot putter Hamish Macdonald, is retiring as an athlete after years of devotion to Paralympic sport.
29 Jan 2013
Imagen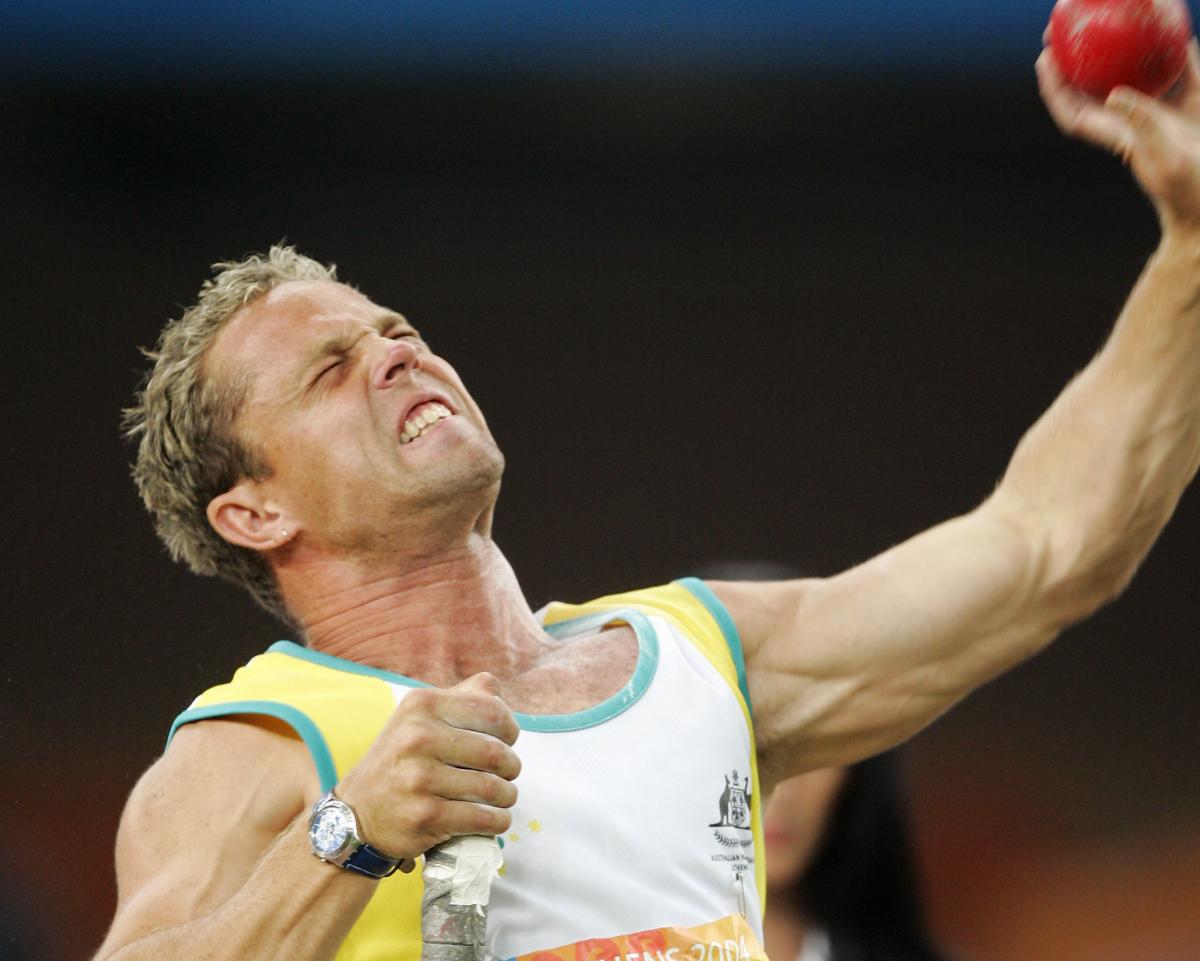 ⒸGetty Images
By IPC
"The evolution to more professional and elite sport is the biggest change in Paralympic sport."
After six Paralympic Games and two Paralympic medals, Australian shot putter Hamish Macdonald has called an end to his athletics career.
Having represented Australia 11 times at a Paralympics or World Championships, Macdonald was a dominant figure globally in F34 shot put competitions from the late '90s, winning gold at the Atlanta 1996 Games and silver at the Athens 2004 Games, on top of bronze at the 1998 World Championships and gold at the 2002 and 2006 World Championships.
With more than 20 years at the top of his sport, the 38-year-old believes he is leaving Paralympic sport in a better place than where he found it when making his Paralympic Games debut in 1992.
"The evolution to more professional and elite sport is the biggest change in Paralympic sport," Macdonald told the Australian Paralympic Committee (APC) in a press release.
"The Paralympics is probably the fastest evolving on the sporting landscape in the world and Australia has been, and is, at the forefront of that, with the focus on preparation of athletes, training and building the support around them," Macdonald said.
"When I first started, athletes funded themselves. It wasn't so much about if you qualified; it was more if you could financially afford it."
Raised in Alice Springs, Australia, Macdonald moved to Canberra in 1994 to take up training at the Australian Institute of Sport and was one of the first athletes with an impairment to be offered a full-time scholarship at the world-class facility.
But perhaps Macdonald's biggest contribution to sport has been off the field, where he has worked tirelessly to improve the lives of people with an impairment through sport.
Born with cerebral palsy, Macdonald introduced sport programmes for athletes with an impairment throughout the Caribbean and South Pacific, was a member of the IPC's Athletes' Council, and in his current role at the Australian Sports Commission, works to educate people, raise awareness and change understandings of disability sport in Australia.
"Hamish's contribution to Paralympic sport in Australia and around the world has been nothing short of remarkable," said APC Chief Executive Jason Hellwig.
"I've known Hamish a long time through my involvement with athletics and have seen him develop as an athlete and a person. It's been great to watch a kid from Alice Springs rise to the heights of international sport and then contribute in such a meaningful way."
Macdonald now plans to give back to the sport that has shaped his life, and has started the process of coaching, as well as juggling full time work and a baby on the way.
"My aim is to definitely stay involved in Paralympic sport and my first opportunity to do that is as a coach," he said.
"It will be a great opportunity to contribute back."
Related Images