Australian Paralympians reflect on Tokyo 1964
To celebrate the 50th anniversary of the Tokyo 1964 Paralympic Games, three Australian Paralympians shared their memories
12 Nov 2014
Imagen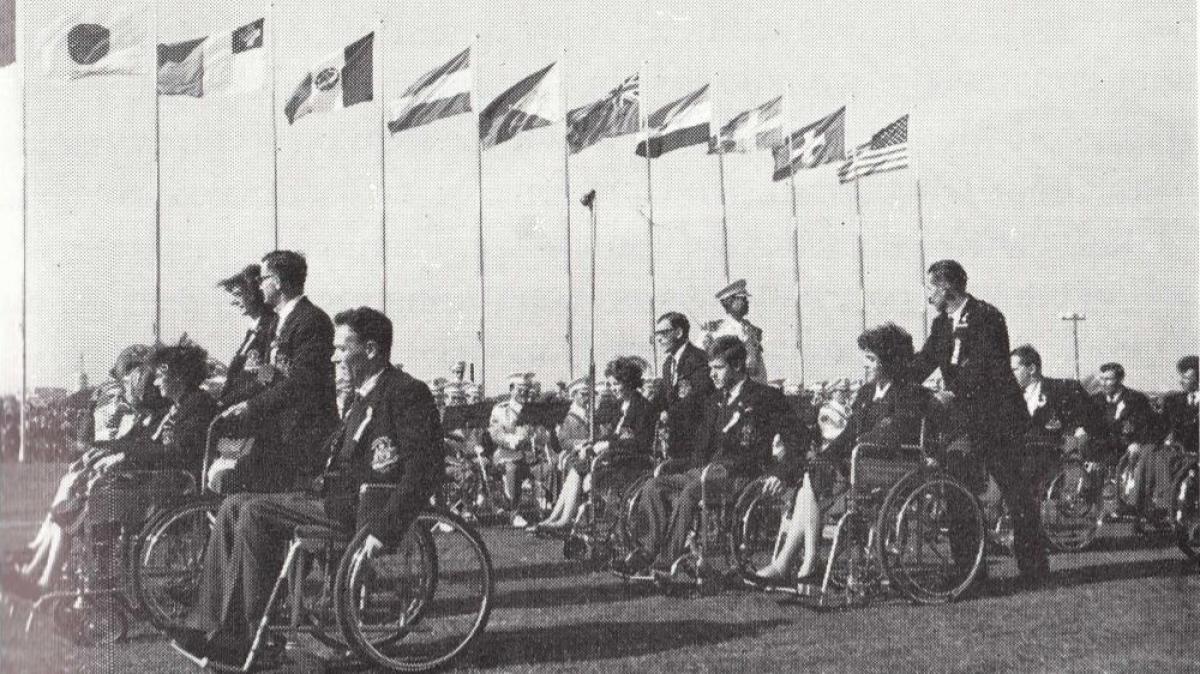 ⒸIPC
By Australian Paralympic Committee
"Back then, we took one chair – the everyday chair. I used my wheelchair for sprints, relays, slalom, field events – the whole lot. I think I tried almost every event also"
From 8-12 November 1964, 378 athletes from 21 countries took part in the Tokyo 1964 Paralympic Games in Japan – the second Games ever held.
With a team made up of 15 athletes, Australia finished fourth in the medals table, winning 12 gold, 11 silver and seven bronze medals.
Three of Australia's pioneering Paralympians, Elizabeth Edmondson, Bill Mather-Brown and Michael Dow have reflected on their time in Japan and how far the Movement has come in half a century.
At just 14-years-old, Edmondson won three gold medals to become Australia's youngest Paralympic gold medallist; a record she held for 48 years.
Even with such an impressive record to her name, Edmondson says that it is only in retrospect that she can see the significance of her achievements and her part in growing the Paralympic Movement in Australia.
"Fifty years ago, I had never heard about the Paralympics until I was selected," Edmondson explains.
"At the time I didn't know how much the Movement would grow because not much of a fuss was made. My parents couldn't come with me and there wasn't much coverage of what happened."
Having participated at the Stoke Mandeville Games in 1957, and the Rome 1960 Paralympic Games, Mather-Brown said that he could see changes to the Movement upon arrival in Japan.
"Tokyo was way above Stoke Mandeville of '57 because athletes were far more highly trained and the Japanese conducted the whole affair in a most business-like manner. Rome was amateur-ish by comparison even though the Italians did a good job to stage the Games," he explains.
Dow, who in 1964 competed at his first Paralympic Games in athletics, weightlifting and swimming, came home with four medals – two gold, one silver and a bronze.
"I went there with absolutely no idea of how competitive the events would be. In fact, my father bet against me with his mates at the golf club!
"I was quite chuffed with the two gold medals.
"The silver for the weightlifting was interesting. We both weighed in at the same weight, and then lifted the same weight, so we had to be reweighed and he managed to shed more weight than I. I guess he had a bigger bladder."
Without the Paralympic Games being accessible to the general public and without results being readily available, families and friends of athletes would eagerly await telegrams to hear the results of their loved ones, as Edmondson recalls.
"My parents received a telegram about my gold medals when I was in Tokyo, and at a lunch yesterday to celebrate 50 years, my sister told me she remembered being called out of class as an eight-year-old to be told the news," she said.
Outside of the change in recognition, Dow and Edmondson agree that the 50 years has seen a vast improvement in the development of classification and the specialisation of each sport.
"At the end of the Games, I was surprised to see how many of the men got out of their wheelchairs and walked away, carrying their chairs slung across their backs," said Edmondson
"Back then, we took one chair – the everyday chair. I used my wheelchair for sprints, relays, slalom, field events – the whole lot. I think I tried almost every event also," Dow recalls.
"There are also a lot more competitors today. In 1964, I swam all three events on one night with no heats and there were only 25m and 50m events. Now, there are 800m swimming events, and a broader range of disabilities involved. Back then, only paras and quads could compete," said Edmondson.
Looking back over the last five decades, what impresses Mather-Brown is seeing how the Paralympic Games and the sports have evolved.
"The Games have slowly been brought in line with the manner in which non-disabled sport is conducted. These changes could have been made much more quickly, but the fact is, they are still evolving and this is for the better," he said.
In just six years' time, Tokyo will host the 2020 Paralympic Games, becoming the first city to stage the Paralympics for a second time.
Around 4,300 athletes from 170 countries are expected to compete across 23 sports – more than 11 times the amount of athletes than in the 1964 Games.
For more information, visit the Tokyo 2020 website.
Related Videos