Austria launches first women's blind football national team in Europe
The team joins Argentina and Japan who had already formed their own national women's teams
22 Oct 2020
Imagen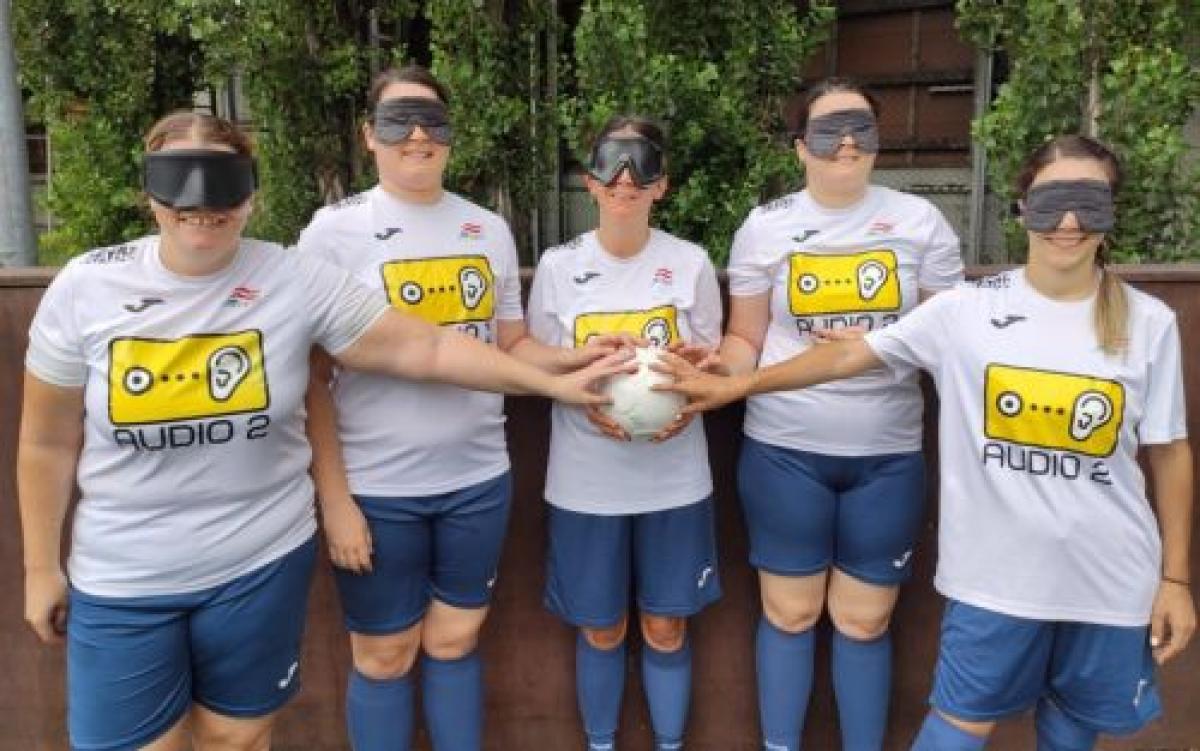 Ⓒwww.blindenfussball.at
By IBSA
Austria has made history by officially announcing the creation of its women's blind football national team – the first in Europe.
Austria joins Japan and Argentina on the international scene, with other countries about to launch their teams in the run up to two key events on the calendar for women's blind football next year.
Veteran player Bettina Sulyok already made blind football history two years ago when she captained the Austrian mixed national team at the 2018 Euro Challenge Cup in Krakow, Poland.
There is already a regular training operation and the team around skipper Bettina trains every Saturday, together with the men, at ASKÖ 20 in Vienna's Hopsagasse.
The main goal of the newly-formed team right now is to take part in international tournaments and events, such as the IBSA international women's camp and games in Hereford, England, in July 2021.
On the field, the team is led by the experienced Bettina Sulyok, while goalkeeper Tanja Hengl ensures safety at the back. 
Team is coached by Joe Steinlechner, who said: "I would never have dreamed that we would serve as a role model for European football nations. It's wonderful that your hard work is rewarded. 
"We are all incredibly proud of this great achievement, which is the culmination of years of hard work and wouldn't have been possible without this great support we received nationally, but also internationally through the blind football development programme at IBSA. I can also announce that our team has already grown since its inception: we are happy to welcome Katha Kühnlein to our team, who we consider to be the best female player in the world!"
Captain Bettina Sulyok added: "It's just unbelievable how our team has developed over the last year. Each individual is very important to our team - each with their particular strengths that they can bring. Our coach Joe, who uses a lot of his free time on this project, plays a very central role in the positive development: he is a great trainer, motivator, organiser and an important part of our team."
The youngest players on the team are 20-year-old twins Dani and Angelika.
"We are all highly motivated and really excited about the coming years and what they will have in store for us," Dani said. Her sister Angelika was equally excited: "I think it's really great that female blind football in Austria has grown so wonderfully despite the current situation. I am looking forward to international experiences and can't wait to meet female players from other countries."
The team is now aiming to one day take part in a major event, and with two major ones coming up in 2021 – the camp and games in England and then the inaugural IBSA Blind Football Women's World Championships in Nigeria in November. 
Austria has been instrumental in the development of the women's game as it hosted the first international camp and games in May 2017. The event brought together 75 people from four continents, including 60 women involved in the games in various roles as players, coaches, referees, guides and so on.