You do not need to see but feel football: Adolfo Acosta
Blind football player targets third Paralympic medal for Spain at Tokyo 2020
10 Jun 2020
Imagen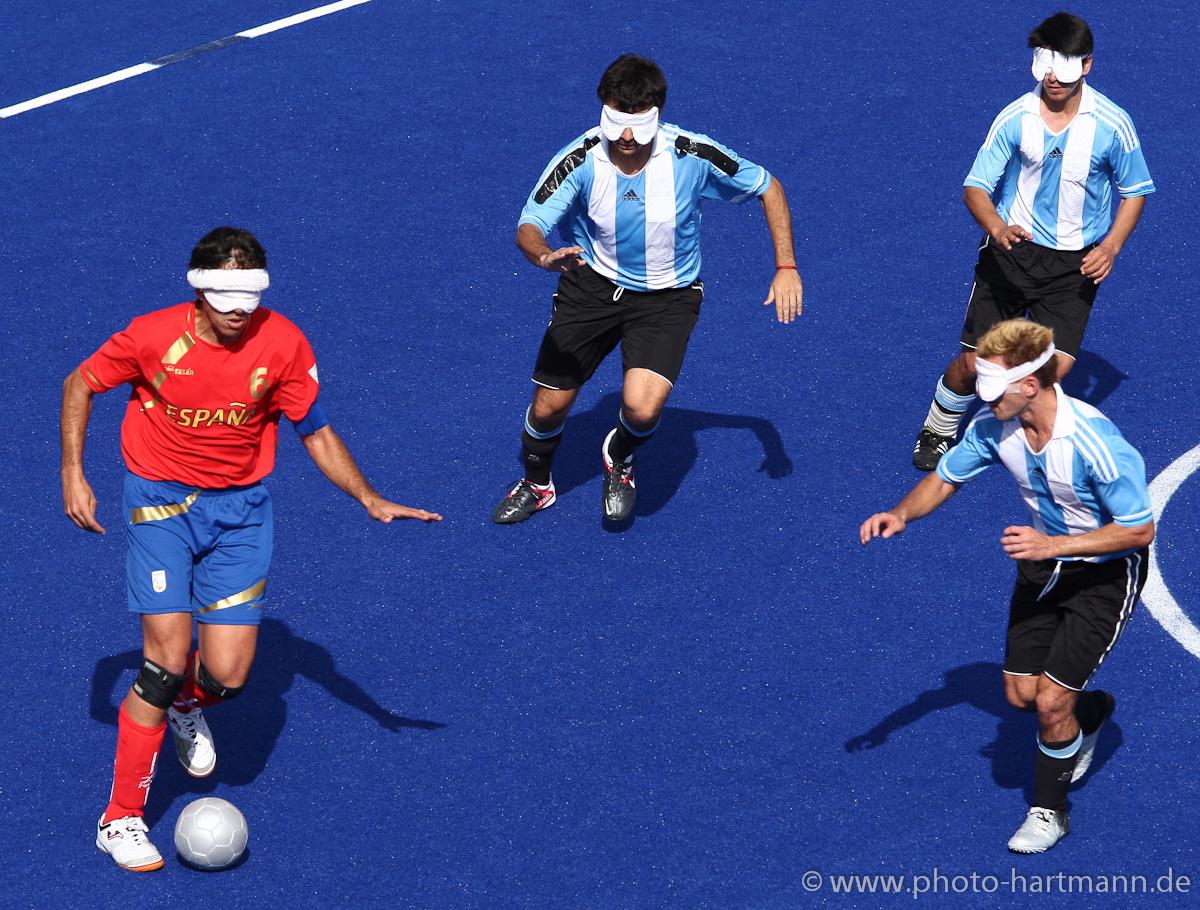 Ⓒwww.photo-hartmann.de
By Santiago Menichelli
'A unique sense of freedom' every time Adolfo Acosta steps on the field, is what keeps the Spaniard blind footballer hungry for more success.
At 38, when many athletes are already planning their life post retirement, Acosta only dreams of one thing: to climb onto the Paralympic podium one more time at Tokyo 2020.
"Off the court you don't feel that free, sometimes you have to use the cane, or you need help. On the court you can run wherever you want," said Acosta, who lost his sight at 12, due to a degenerative disease.
"I was getting used to the idea of being blind. I lived with people who had the same disease as me, so I could deal with it. Being blind is a misfortune, but I didn't break down or thought my life was over. I always have had the attitude to move on. You always have to look for solutions for everything."
Acosta has been a key player in the Spanish national team for 18 years, collecting several awards and medals, with the two Paralympic bronze at Athens 2004 and London 2012 being the most important in his career. He also holds two silvers at World Championships and six European titles.
Since 2012, Acosta has captained the team but never felt, he needed to shout or make controversial statements to prove his worth as a leader.
"I feel good being the captain, but it is because of my calm and conciliatory character. It's not because I'm a haranguer or anything like that."
Feeling football
"You do not need to see but  feel football," states Acosta.
"I think it is very similar to playing able-bodied football. The difference is that there is a part of the game when you are in control of the ball and another when you are not. So, you truly need to interpret and understand what is going on, and to know your teammates and the game. It requires imagination.
"The attention and concentration required on the field or on the bench is paramount if you want to know what's going on in the game. The brain channels what you cannot see through touch and hearing."
Contrary to what many people believe, he clarifies that blind people "don't have a privileged ear. We don't listen better, but rather we interpret better what we receive."
"We do exercises with various stimuli to focus on what we have to focus on. When it rains, you end up mentally tired. I think that's the most stressful part of the game. You end up exhausted from all the concentration you need to play in that context."
Focus on Tokyo
Failing to reach the podium on home soil at the 2018 World Championships was a hard pill to swallow. "We were upset for a while, but we won the Europeans the following year, so it is all forgotten," said Acosta.
The Spaniard has two Paralympic medals hanging on the wall at his house, and he is hoping to add a third next year.
"You always train and work to achieve your main goal. The rivals are strong and tough, but we never close the door on anything. We have to fight and go game by game.
"We need to look for the opponent's flaws and take advantage of them. We are team, we do not have players who stand out above the rest and that is what we base our game on."