Diego Cerega hangs up his boots and becomes coach
Argentinian blind football legend remains involved in the sport he loves
10 Jul 2020
Imagen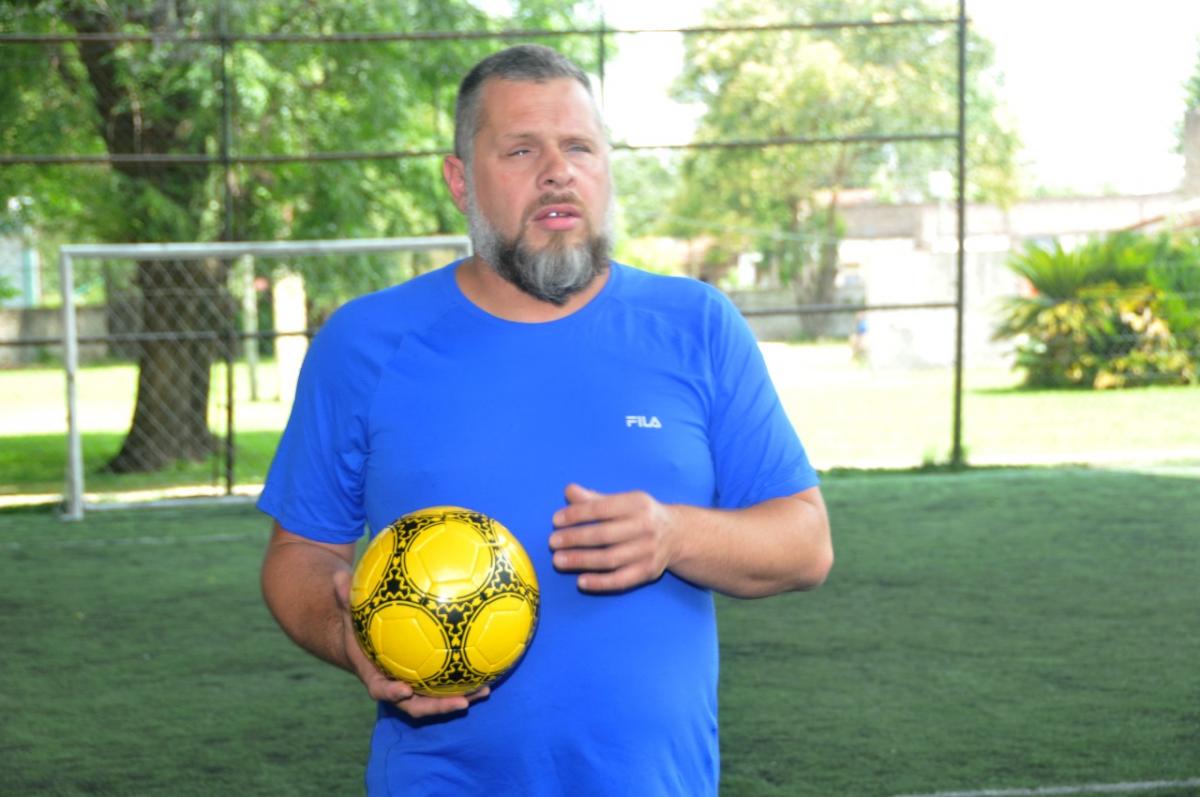 ⒸFundación Paradeportes
By Santiago Menichelli
Argentinian blind football legend Diego Cerega hanged up his boots but remained involved in the sport he loves, becoming one of the world's first blind coach.
Following his retirement, he received an offer from Fundación Paradeportes GoGol, a team that plays in the national league. Cerega hesitated a bit at the beginning but ended up accepting the challenge.
"If it was about helping the team, I would do it," he explained.
"I used blindness as a tool or a springboard instead of using it as a depressant. There is more to lose than to gain in life."
Cerega has a load of experience as a blind football player that he can pass on to the young players.
"I like the words 'group leader'. I am responsible for that and for the results the team has throughout the competition. 
"The first training session I went out to see how they were doing, to see what we can fine-tune and what we can improve. It's a new experiment. We'll have to move forward and see what we can do."
Fundacion Paradeportes President Maximiliano Nóbili, who offered Cerega the position of coach, joins him as part of the coaching staff.  
"Maxi has to be my eyes because there are things I can't perceive; logically many things are lost. I'm going to make it very participatory and everyone's voice is going to matter. You need to have fun; in the end all this is just a game."
While there are some experiences of blind people being part of a team's coaching staff, Cerega's case as a blind team leader is rare. And he wants to open that door so that others can follow suit. 
"I think that's the most important thing in all this, that blind people are encouraged to do what they want. They have a life ahead of them. More than winning the title, we want them to feel encouraged."
Cerega wants "the players to work and be more complete, to be good teammates outside the pitch as well and to take from me what is useful for them". 
But there is something he will not allow. "I don't want my players to say, 'I can't'. I want them to say, 'I'm going to try."
Beginnings
Cerega, who lost his sight at 17 due to a congenital glaucoma, recalls his teenage years as having "that omnipotence from the adolescence and suddenly I realised what I was not going to be able to do."
At 20, some friends invited him to attend the Román Rosell Institute, where he had his first experience playing blind football.
"Knowing your limits makes you great. Sometimes less is more. When I became blind, all the psychomotor development from my childhood in the countryside was very helpful."
He soon started to improve and led the Román Rosell Institute team to the national title in multiple occasions. 
National team
He was first called up to the national team in 2002 ahead of the World Championships in Brazil.
Following subsequent triumphs against Greece, France, Paraguay, Colombia and Spain, Argentina were crowned champions and therefore achieved qualification for the Athens 2004 Paralympic Games.
"The World Championships changed my life. It was a turning point. I was part of a successful and prestigious team. The success goes away, but the prestige continues.
"We dreamed of reaching the Games and we achieved it: from training on a dirt track to being on the Paralympic field in Athens. We went from training with balls that deflated every five minutes to being at the top of the elite."
Argentina had a good performance at the 2004 Paralympics but lost to Brazil on penalties in the final, leaving Greek soil with a silver medal. Two years later, they could take revenge at the World Championships held in Buenos Aires.
"It was our top achievement. Up to that point, our wins were just myths and legends because people had not had the chance to see us playing live.
"But that year we were able to showcase our abilities on our home yard. We were able to show our families and the country what we were capable of doing. We emerged as champions after beating Brazil in the final."
Cerega was also part of the team who took Paralympic bronze at Beijing 2008. It was his last major achievement with the national team before continuing his career on the club level for some more years.
"I am a grateful man. Blind football gave me the chance to become a Paralympic athlete and be part of a highly successful team. I did not even dream of ever visiting the Parthenon or the Chinese wall. It was the best thing that could ever happened to me."