Austrian cohesion is strong ahead of Ostersund 2015
Whilst Head Coach Zdenek Vanek is realistic about his team's chances, he believes that they will play as a solid unit at the 2015 B-Pool Worlds from Sunday (15 March).
14 Mar 2015
Imagen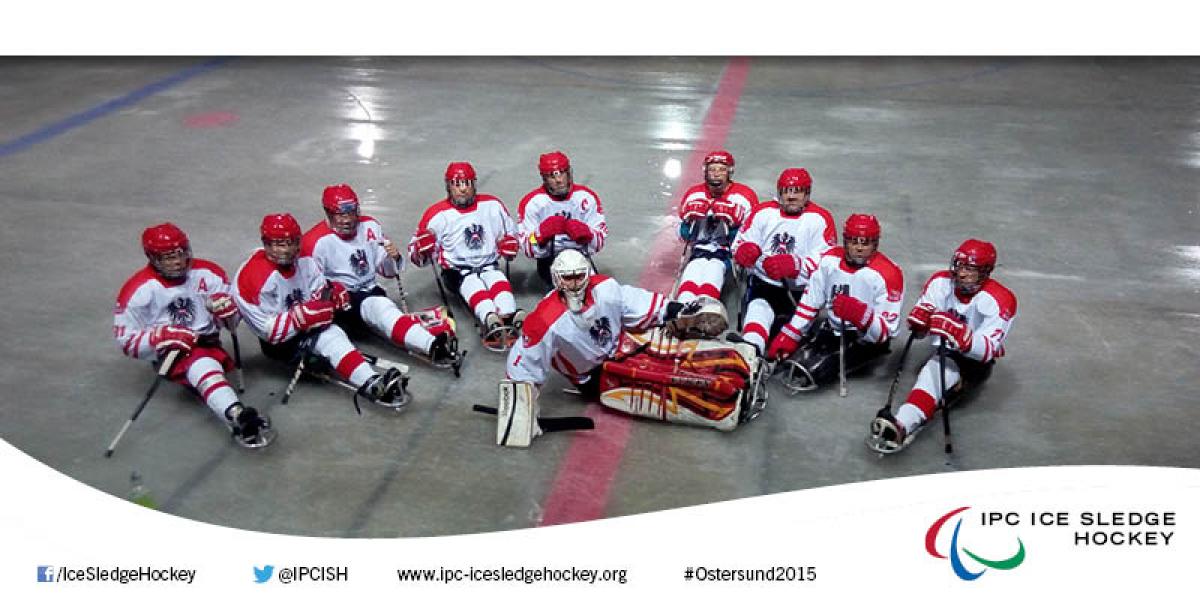 ⒸAustria sledge hockey
By IPC
Austria's Head Coach Zdenek Vanek has expressed his confidence and belief in his players ahead of the 2015 IPC Ice Sledge Hockey World Championships B-Pool, which start on Sunday (15 March), after taking the last available spot in the competition ahead of Finland.
Vanek, whose son Thomas plays in the NHL for the Minnesota Wilds, said that his team's biggest strength is their ability to stick together despite their inexperience and size.
"We are newcomers, we do not have a great selection of players," he said. "The cohesion of the team is incredible and this is one of the strengths. We are still missing game skills and game speed, but we working on it."
In a dramatic series of games at the Malmi ice rink in Helsinki, Finland, in February, Austria qualified for the B-Pool Worlds having taken the best of three games. That experience, Vanek believes, took grit and determination especially considering that both countries were level after the first two fixtures.
"From the sight of a coach, it was not easy to qualify for the B-Pool, because Finland played just as well as us," Vanek said. "After the last game against Finland I thought a big stone was falling down. My boys gave their best for 45 minutes and at the end we won."
But Vanek is not so caught up in the drama to have lost his own sense of realism. Austria played in the B-Pool in 2012 but could not compete in the 2013 edition. The National Federation has also started a development programme to widen its depth of players with the help of Worldwide Paralympic Partner Ottobock.
"A medal is of course in our dreams, but it will be just a dream," he said. "In a realistic case we finish in fifth place and that's our goal for the World Championships."
He does however believe that Austria can play at a similar level to Poland and Slovakia who will also be lining up at Ostersund 2015. First they will have to get past Sochi 2014 seventh placed finishers South Korea in their opening game on Monday (16 March), one of the teams that Vanek sees as 'unreachable'.
But he will never forget the effort his players, which in Ostersund 2015 will include forwards Kai Habeler and Martin Pachoining, put in to get to the competition and hopes they can carry that through. Habeler and Pachoining both scored goals in the final game against Finland to put Austria through.
"In the future I will remember my boys on this event [qualifying] and how they won," he said. "These properties should help us in Ostersund."
In addition to Austria, Ostersund 2015 will feature teams from host Sweden, South Korea, Slovakia, Poland and Great Britain.
Three games will take place at Ostersund 2015 each day, beginning on Monday, with matches starting at 12:00, 15:30 and 19:00 CET. Teams will have a rest day on Thursday 19 March.
All games will be shown live at sports.livearena.com.