Bayley targets European title before setting his sights on Rio
After winning the world title last year, the Brits says he has another dream to achieve
28 Mar 2015
Imagen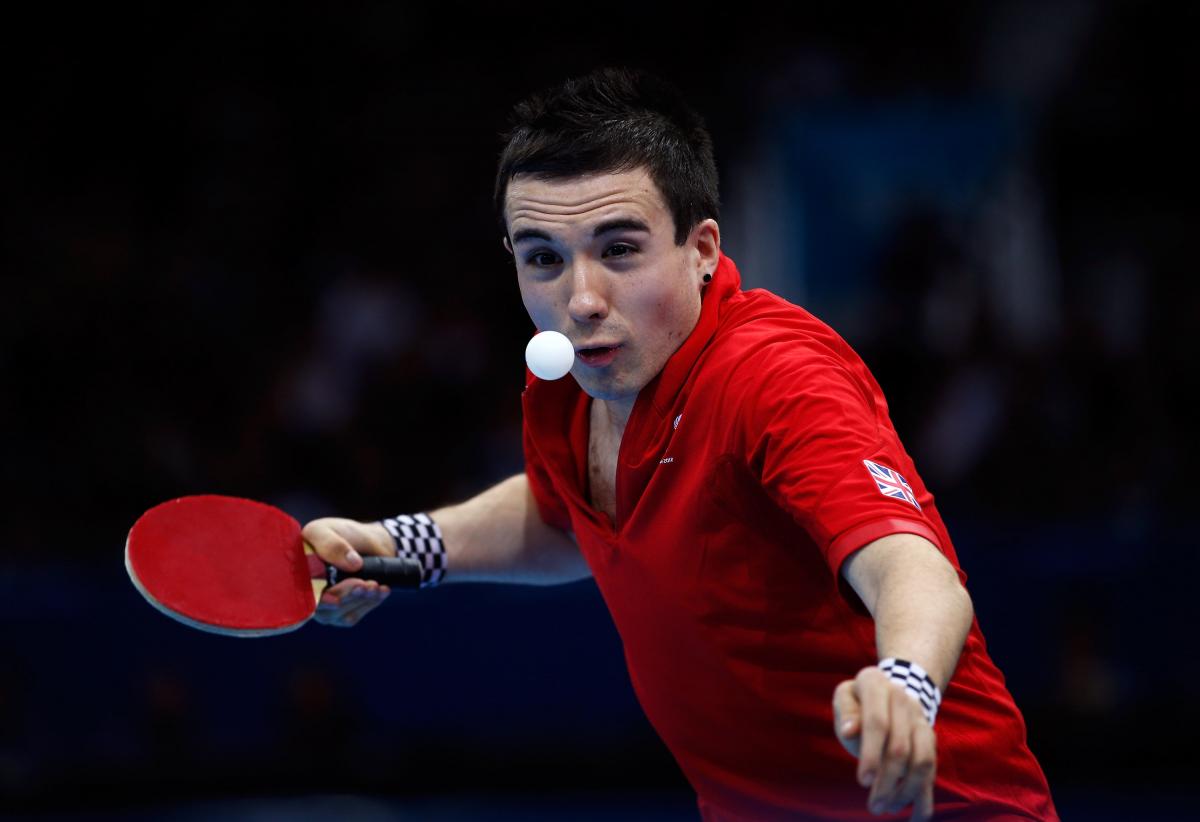 ⒸGetty Images
By Devon Robertson
"My dream is to win a Paralympic gold medal - that would be the best thing I could possibly win."
Great Britain's table tennis star Will Bayley has one main goal – to win as many major Championships as he can.
During an illustrious career, the world No.2 Class 7 player has won a number of major accolades. Last week he won gold at the Ligano Master Open in Italy and most notably claimed the world title in 2014.
Last year in Beijing, China, he beat Ukraine's world No.1 Maksym Nikolenko to take world gold and has now set his sights on the ultimate prize.
"My dream is to win a Paralympic gold medal - that would be the best thing I could possibly win," said Bayley "Another dream was to win the World Championships so I've achieved half of my ambition and I've got another half to go."
Bayley took part at both the Beijing 2008 and London 2012 Paralympic Games. In front of a home crowd in 2012 he took men's singles silver (class 7), losing out on gold to Germany's Jochen Wollmert, and bronze in the team event.
For 2015, a gold medal at the ITTF Para-Table Tennis European Championships in Vejie, Denmark is his target.
"I want to do as well as I can at the European Championships in Denmark at the end of this season; that's my main objective. I also want to keep my training level as high as I can, be consistent throughout the year and try to win as many titles as possible," he said.
Bayley medalled at both the 2011 and 2013 European Championships. In 2011 he took home gold, beating Ukraine's Mykhaylo Popov – the man currently right behind him in the world rankings. In 2013 he met Popov again in the finals, but was unable to hold on to his European title and had to settle for silver.
The 27-year-old expects to meet some familiar faces at the tables in Denmark.
"There is more than one player for me to think about and I don't really focus on one player. I just want to try and be as consistent as possible and obviously it would be nice to be world number one but the main goal is to win as many major championships as I can."
When Bayley won the world title, he was and still is ecstatic, but the euphoria did not distract him from what was next.
"It probably lasted about 30 seconds but when I won the World Championships I was really satisfied. I was very happy for a short period of time but then you kind of think about your next challenge - maybe even by that evening I was over winning the world title as I thought I've got to focus on the team event the next day," explained the passionate Arsenal FC fan.
Bayley's mental game is a frequent topic of conversation. His ability to park his challenges and focus on what is next, continuously contributes to his success.
"My coaches say that one of my main strengths is that even when I'm losing I'm never out of the match - I have the fighting spirit and I can still come back into a match from a losing position."