Best of British: Hannah Cockroft
The five-time Paralympic champion targets further success after breaking the world record in all three events she raced in in Arbon, Switzerland.
30 May 2017
Imagen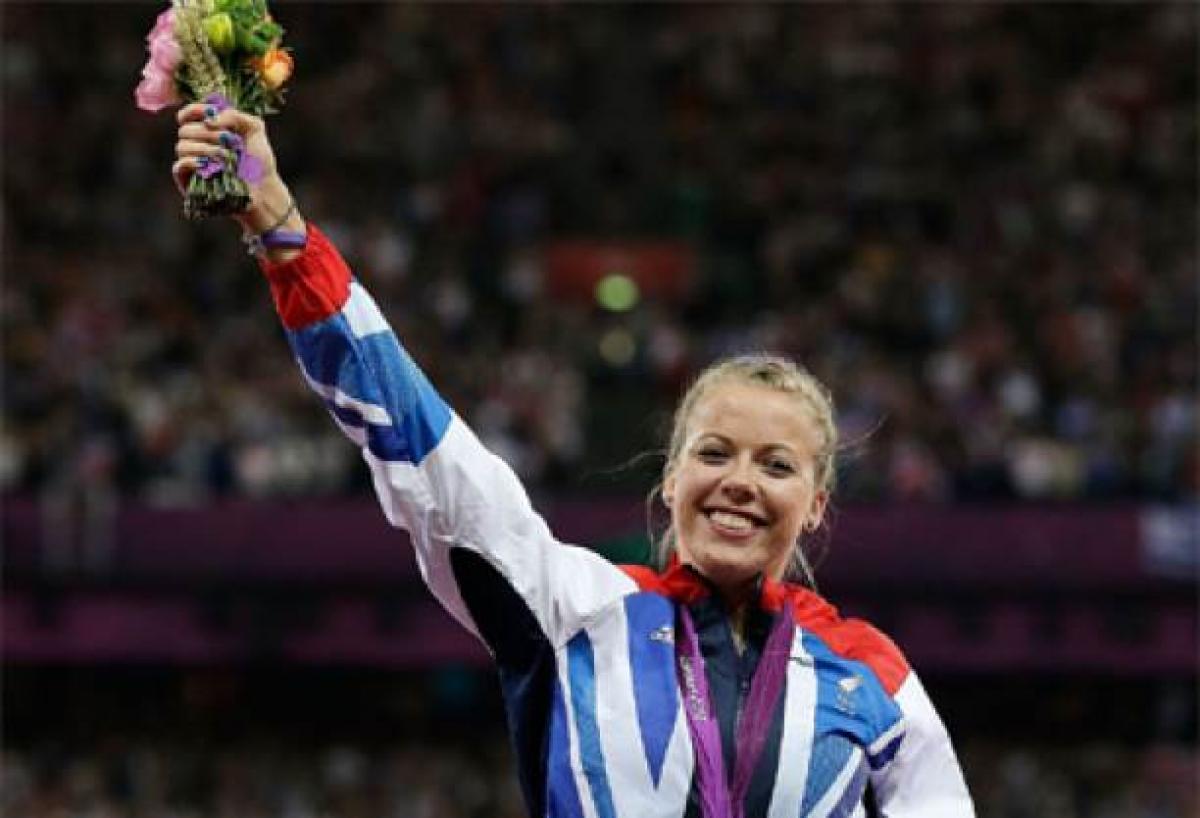 ⒸGetty Images
By IPC
"What do I want this year? I just want to get faster, I just want to get stronger," said Hannah Cockroft, as the British 2017 track and field season got underway in early May.
After breaking the world record in all three of the events she raced in last week in Arbon, Switzerland, the five-time Paralympic champion will have to think of other objectives now.
Cockroft, who competes in the 100m, 400m and 800m T34, will once again start as favourite at this year's World Para Athletics Championships, which take place from 14-23 July in London - her home capital.
The 24-year-old has never been beaten at a major international event since her senior international career began at the 2011 World Championships in Christchurch, New Zealand, and she is showing no signs of slowing down if recent performances are anything to go by.
Cockroft's 100m T34 world record now stands at 17.28 seconds, whilst in Arbon she clocked 57.73 seconds in the 400m. But it is her recent 800m T34 mark of 1:55.73 that is particularly impressive – not least because her original goal for the whole season had simply been to go below the two-minute mark.
The Halifax-born wheelchair racer, who always insisted sprinting was her preferred domain, finally began to fall in love with middle-distance racing.
"I do think that day is coming rather quickly, I don't really ever want to say I love that race but the 800m keeps getting faster…I don't know, maybe I've got my priorities mixed up," Cockroft admitted.
"Once I'm in the race I do enjoy it, it's more exciting, you've got more to think about and you've kind of got more to do. But when I'm on the start line it's still the worse feeling, I get so nervous.
"My coach Jenni (Banks) always says she's going to get me to like the middle distances and I always put up a fight and say 'I will never like this'. But I seem to be becoming more of a middle-distance athlete than a sprinter.
"In Rio something clicked; something changed. On the start line I had to decide whether to go from the front or whether to sit back and let the other girls do the work. I did a bit of both - I went, then I chickened out a bit, then I thought 'No, you know what, I can commit to this.'
"Having the confidence to do that at the biggest event we are ever going to have, it changed something, it made me believe in myself a little bit more. Now I've carried that over into this year. It's about sitting on the start line and not talking myself down about what I can actually do."
For all her gold medals, world records and accomplishments both on and off the track, it's clear Cockroft still does, at times, seem to doubt her own abilities.
Her success at Rio 2016, winning a hat-trick of gold medals and crossing the line as the clear winner in each event, at least went some way to alleviating her fears, although she admits that the pressure to live up to expectations never gets easier.
"I did think the other girls would be a lot closer in Rio. Going into it I just felt strong. My 100m wasn't maybe what I wanted it to be, but in the 400m and 800m I just felt different – I felt strong and I knew if I went out and nailed my start I would be okay.
"I knew the other girls were also pushing well, but I knew too that I was in the shape of my life. So going into the winter it's tough because you have a day of relief when you think 'I did it!' Then you think 'Oh my God, now people are going to expect me to do it next year as well.' The pressure starts piling on and it just gets harder every single year."
Still, come London 2017, there's no denying Cockroft will be in her element.
"I'm really excited, I think it's going to be absolutely fantastic. It's about creating new memories. It's just going to be good to go back out and remind people that we are still here," she said.
"The British public always come out for us, they are always the biggest supporters and they always give us the best atmosphere."