Bidding process open for wheelchair rugby events
Members can now submit bids to host the IWRF 2016 Paralympic Qualification Tournament and the 2018 IWRF World Championsips.
28 Jul 2015
Imagen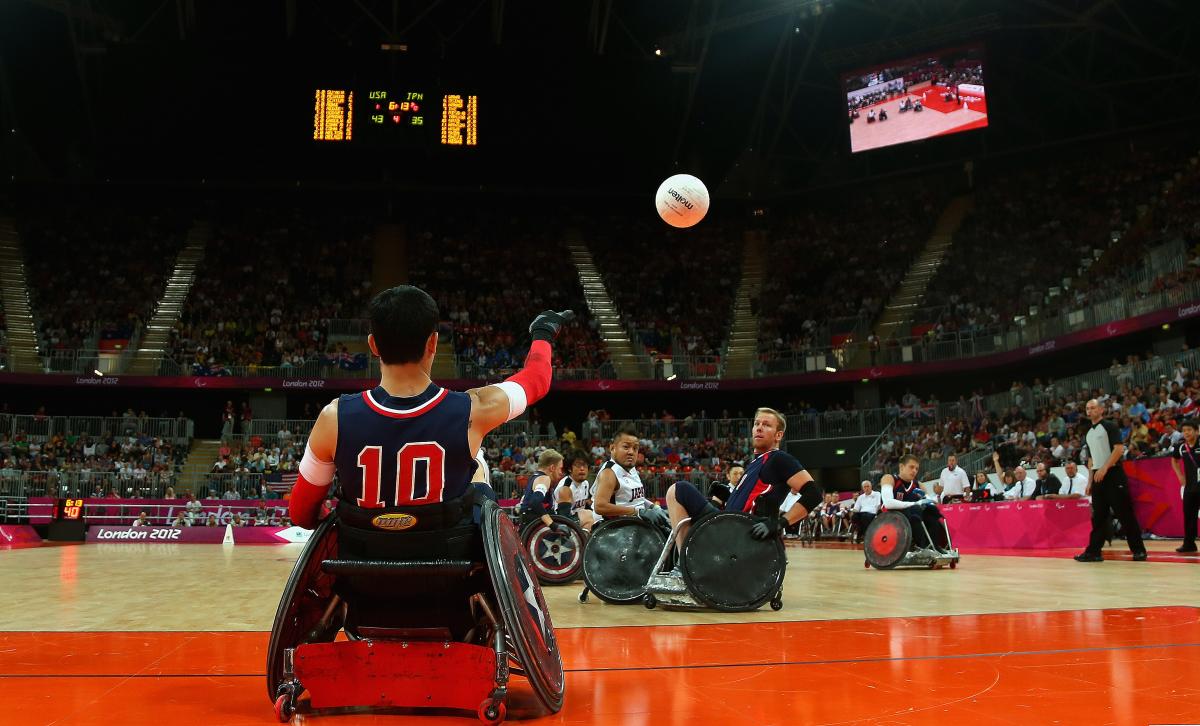 ⒸGetty Images
By IWRF
The International Wheelchair Rugby Federation (IWRF) has opened the bidding process for two major events – the IWRF 2016 Paralympic Qualification Tournament and the 2018 IWRF World Championships.
The Rio 2016 qualifying event will be held at some point between 1 March and 30 April 2016 and will determine the final two countries to participate in the wheelchair rugby competition at next year's Paralympic Games.
The tournament will be IWRF sanctioned for world ranking purposes, and athlete classification will not take place at the event.
The Qualification Tournament will include up to six teams selected by IWRF, including the host country. IWRF may choose to invite fewer teams; the final number will be determined by IWRF no later than 1 November 2015. Details on which countries will be invited to the Tournament will be published by IWRF at a later date.
Bid documents for the event are available on the IWRF website.
Held every four years, the IWRF Wheelchair Rugby World Championship is the premier event in the IWRF calendar and high standards for hosting the event are expected.
At the 2012 IWRF General Assembly, member nations approved a motion that beginning in 2018 the World Championships is to include more than 12 teams. IWRF subsequently issued a call for bids for hosts for a 16 team World Championship. As of 30 June 2015, no completed bids were received. On the recommendation of the IWRF Competitions Committee, the IWRF Board has directed that the bid process for the 2018 IWRF World Championship will be restarted based on a 12 team event.
IWRF member nations who are interested in hosting the 2018 World Championship are asked to express their intent to bid. The aim of the intent to bid is to identify the pool of potential host countries for this event. It is not necessary for a full event plan or checklist to be submitted and there is no fee for submitting an intent to bid.
The IWRF website has published full details of the sport technical, logistical, and administrative requirements to host a 12-team World Championship. Members submitting an intent to bid are confirming that they are prepared to meet these requirements. This document also includes a sample budget detailing the financial requirements for hosting the event.
Any member interested in hosting the 2018 IWRF World Championship, should submit their Intent to Bid document no later than 21 August 2015 via email to eron@iwrf.com.