Big Interview: Carlos Nuzman
Q&A with the President of the Organising Committee for the Rio 2016 Olympic and Paralympic Games.
01 Nov 2015
Imagen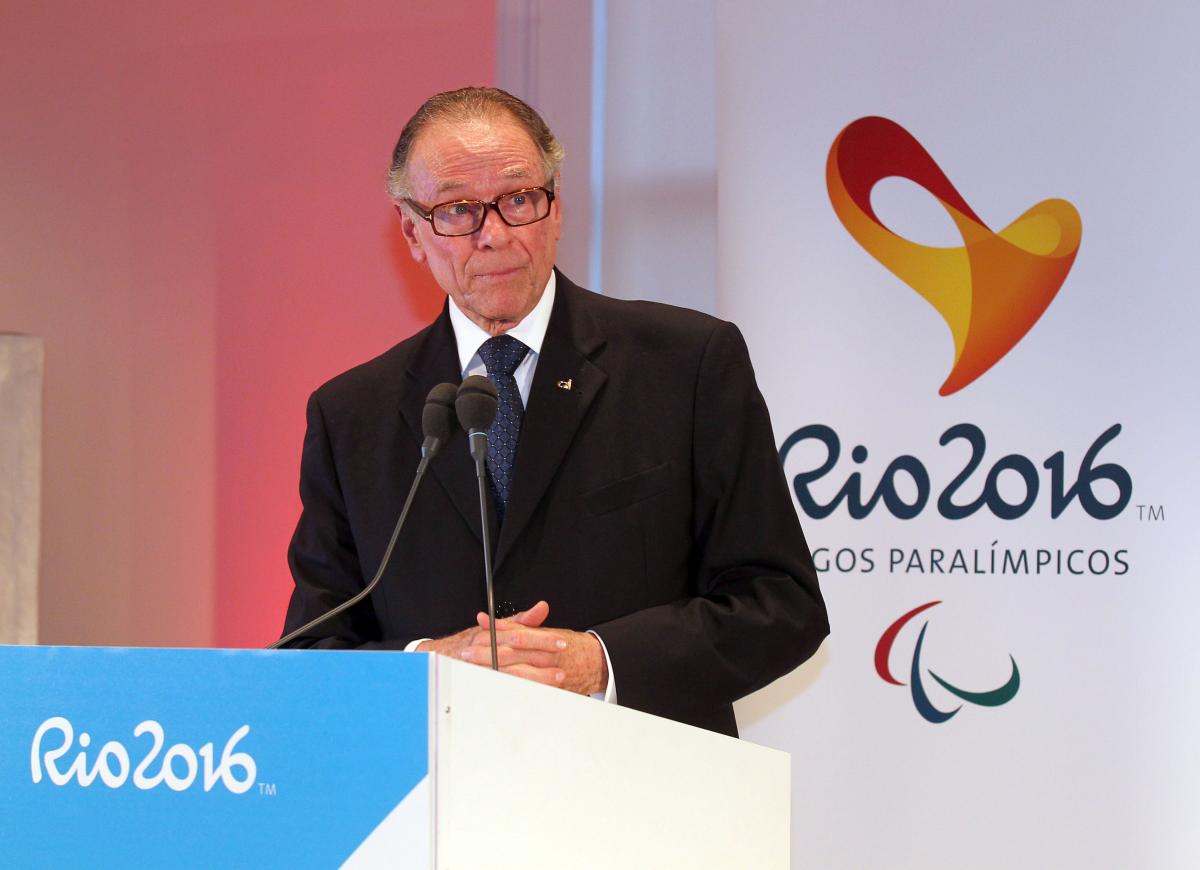 ⒸRio 2016
By IPC
It is our ambition to deliver the biggest Paralympic Games ever, with more athletes, sports and tickets than ever before.
Editor's note: Paralympic.org caught up with Carlos Nuzman, the President of the Organising Committee for the Rio 2016 Olympic and Paralympic Games. Here is what Nuzman had to say in another edition of the 'Big Interview' series.
IPC: With under a year left until Rio 2016, what else needs to be done?
Carlos Nuzman: It is our ambition to deliver the biggest Paralympic Games ever, with more athletes, sports and tickets than ever before. There's a lot to do until the start but thanks to our government partners we are very well on schedule with around 85 per cent of venue construction concluded one year before the Games. Our challenge now is to work together with the IPC [International Paralympic Committee] and International Federations to fine tune the preparations and to engage the nation with Paralympic sports.
IPC: Where do you see para-sport in Brazil in 10-20 years' time as a result of Rio?
CN: Brazil is already a Paralympic power. Brazilian Paralympic athletes are among the best in the world and the Brazilian Paralympic Committee has recently presented a world-leading training centre in Sao Paulo, which will be unique in South America. This will be a great legacy to create future champions and I believe in 10-20 years, with the help of a home Games, para-sport in Brazil will continue to go from strength to strength.
IPC: What are some of the challenges you have come across in preparing for these Games?
CN: The Olympic and Paralympic Games are the most complex sporting event in the world. Every day we have new challenges. Brazil is currently facing a difficult economic environment so we have to be flexible in adapting to these conditions to deliver Games that are economically sustainable and in keeping with the current climate.
IPC: What have you enjoyed most during this process?
CN: I have enjoyed the way ordinary Cariocas (Rio residents) and people from all over Brazil have embraced the Rio 2016 project. It has become a source of great pride. We can already see benefits for the population being delivered with improvements in the transport system, new accommodations and better services. Our Paralympic mascot Tom has also been a big hit with the youth!
IPC: Throughout this process, how has your perception on people with impairments changed?
CN: Changing perceptions is not just a matter of installing accessible ramps or platforms, although the Games are bringing many benefits in this area. It goes much deeper. When the public has the opportunity to witness the incredible athletic performances of the Paralympians, they will admire their ability as amazing sportsmen and women.
IPC: How have you integrated the Paralympics into planning for Rio 2016?
CN: We plan for the Olympic and Paralympic Games in an entirely coordinated and integrated way. We have a functional area called ´Paralympic Integration,´ which helps to ensure this happens. The Paralympic events will take place in the same venues used for the Olympic Games and all will be fully accessible.
IPC: Which Paralympic sport are you looking forward to watching?
CN: I'm a fan of all Paralympic sports, but I especially enjoy watching the skill, speed and technique of wheelchair basketball. It was fantastic to see so many members of the public trying out Paralympic sports at our recent celebration event to mark the one year to go milestone.
IPC: As a former volleyball Olympian, have you tried sitting volleyball? What was the experience like/would you try it?
CN: I haven´t tried it personally but members of the Brazilian Olympic volleyball team who won the silver medal at the Los Angeles Games in 1984 played against the current Brazilian sitting volleyball team at an event in Rio to mark two years to go to the 2016 Paralympic Games, which was a great success.
IPC: What can Paralympic athletes expect when they arrive?
CN: Paralympians who have trained and dedicated themselves for years to qualify for the Rio Games will arrive to find excellent training and competition facilities and a very warm Brazilian welcome from the volunteers and fans alike. Our job is to take care of all the logistical and operational details, so the athletes can focus on their job — inspiring the world with their performances.
IPC: How about fans and spectators of Paralympic sports?
CN: The Paralympics Games are unique. For a lot of Brazilians, the Games will be a surprise with some sports they have not witnessed before. International spectators can expect to experience the Brazilian passion and energy in full force and everyone that experiences the Games in Rio will take away lasting memories or great celebrations.
Around 4,350 athletes from more than 160 countries will travel to Rio to compete in 526 medal events in 22 different sports.