Brazil's Terezinha Guilhermina praises volunteers
The T11 sprinter says that the volunteers are crucial in ensuring that athletes can focus on their performance.
16 Sep 2014
Imagen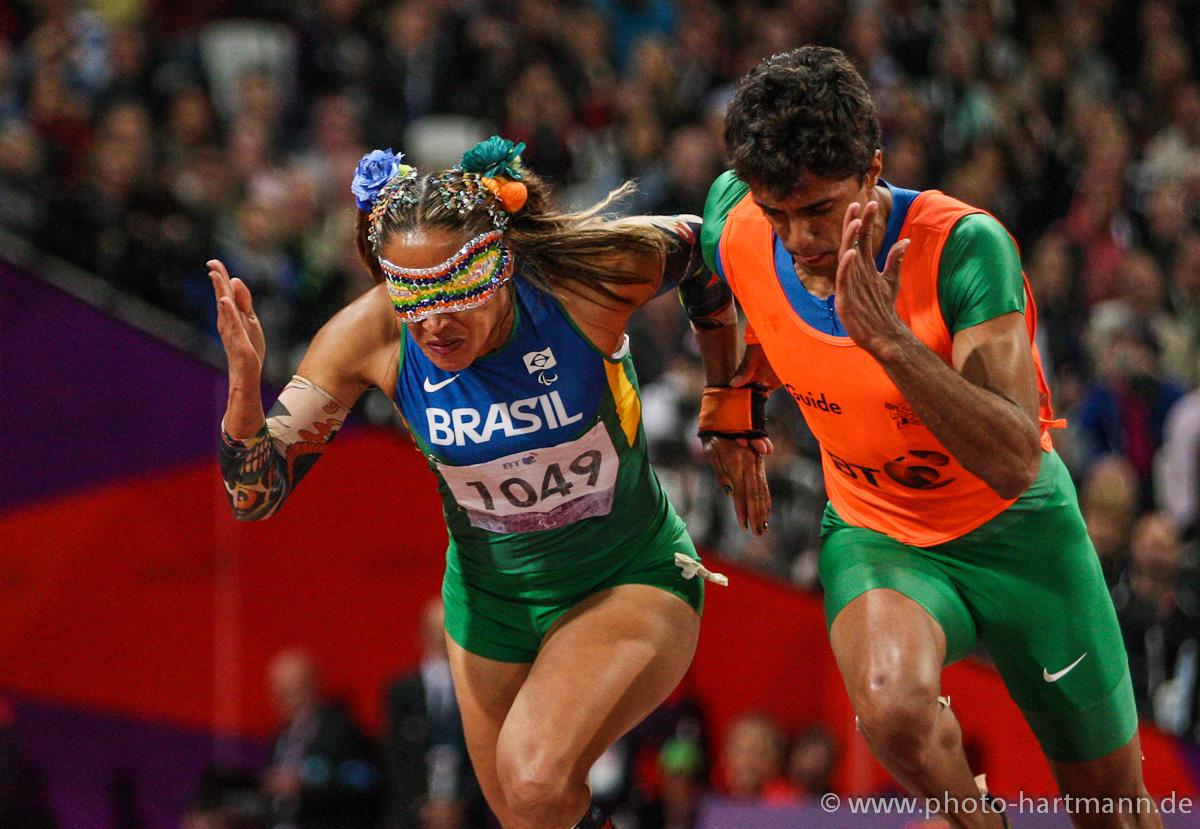 Ⓒwww.photo-hartmann.de
By IPC
"The volunteers are crucial for the Games: their work ensures that the Games happen"
After three Paralympic Games in which she won six medals – three of them gold – Brazilian sprinter Terezinha Guilhermina knows what is needed to stage the third largest sporting event in the world.
In addition to the incredible athletes, fantastic stadiums and passionate crowds, there is another crucial element: the volunteers. Often working behind the scenes, they ensure that everything is perfect so that the athletes can focus on shining on the biggest stage. And their work does not go unnoticed by the stars of the show.
"The volunteers are crucial for the Games: their work ensures that the Games happen," said Guilhermina. "The athletes are there to put on the show, but without the volunteers backstage, nothing would be achieved. There are always people working with great enthusiasm, helping in every way: showing you where the bathroom is, getting water, organising the bedrooms, getting the sports equipment... and they are incredibly quick and efficient. The volunteers deserve my applause."
Guilhermina, 35, won gold in the 200m T11 at the Beijing 2008 and London 2012 Paralympic Games, plus gold in the 100m T11 in London.
Guilhermina is supporting the Rio 2016 Volunteer Programme, whose motto is 'Be Your Heroes' Hero'. "Being a hero is being something that can be admired, that people want to imitate. It's making things happen in the best possible way," Guilhermina said.
"We train for four years to be there experiencing this moment, that in some cases lasts just 10 or 15 seconds," she added. "We need those people who can help us, people who can do everything with love."
Rio 2016 will recruit 70,000 volunteers to help stage the Olympic and Paralympic Games. Registration is already open and you can sign up for the selection process until 15 November.
For more information about how to register, visit the Rio 2016 website.