Brazil seek regain continental title
Blind Football American Championships kick off in Sao Paulo
03 Jun 2019
Imagen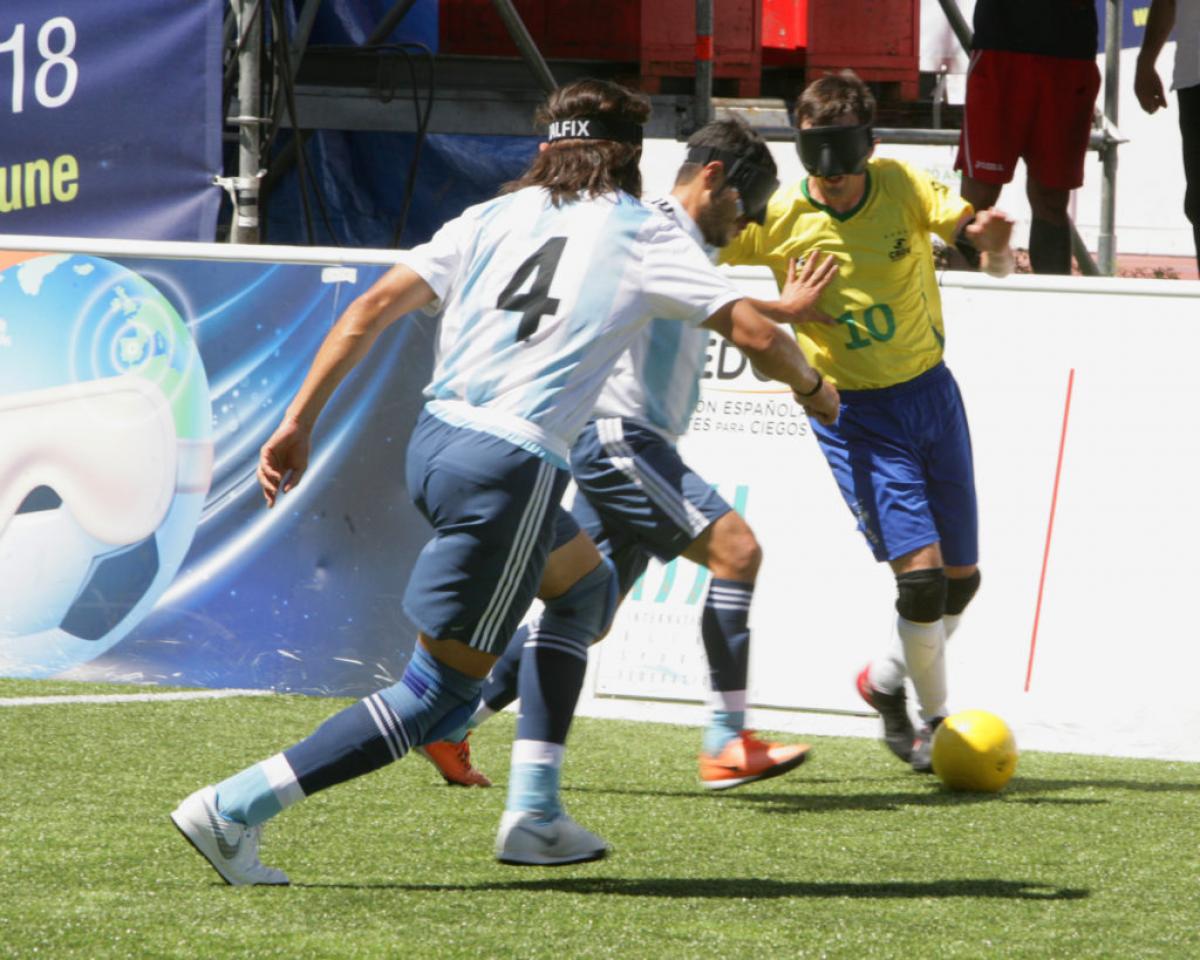 ⒸMadrid 2018
By Sarah Nasir | For IBSA
Reigning world and Paralympic champions Brazil are hopeful of regaining the continental title from rivals Argentina as the International Blind Sports Federation (IBSA) Blind Football American Championships get underway in Sao Paulo on 4 June.
The hosts will be challenging the defending title-holders as well as Chile, Colombia, Mexico and Peru. While these teams will also attempt to go home with the title, Brazil is taking nothing for granted.
"The preparation of the Brazilian team is the same for all competitions, since they are very important and valued by us," said team captain Ricardinho Alves.
"But of course playing at home is different, special and with the fans encouraging us is another moment of joy for us. The reaction is always great. There is nothing better than encouraging a sport that has grown every year and has revealed great players.
"This is our victorious generation and a number of other (great) athletes have yet to emerge."
Ricardinho made his debut at the 2006 World Championships in Buenos Aires, Argentina. Since then, he has grown into a crucial player for his national team. He was top goal scorer at the last two Worlds in 2014 and 2018.
He continued: "Our goal is always to give our best, respecting every opponent, but of course, always thinking about winning. Our preparation consists of training, serious work, many conversations and always seeking to achieve the best performance possible."
Brazil has enjoyed tremendous success in recent years. However, the journey would not have been possible without the team's total dedication to training and competition.
As Brazil continue to rise, the team remains conscious about the intense competition ahead of Tokyo 2020 despite having won every single Paralympic title to date.
"Our first game is against Argentina, which will be a great game; a classic. (Argentina is) a team that is always very difficult to face," Ricardinho said of his team's opening match in Sao Paulo.
"While there is a lot of rivalry, of course there is also a lot of respect, which will make it a special game."
Heading into the American Championships, Argentina are also the world ranked No.1 side.
But Ricardinho would not underestimate his teammates: "As a player of the Brazilian team I have to bet on our team. We are focused and prepared. There is Argentina, a difficult game, always very complicated due to the rivalry."
But Brazil is ready to deliver their fans the best possible result.
"Everyone wants victories, titles and medals. But we need to have good games and keep the same level (of competitiveness) from the beginning to the end of the competition. We are working hard for this. We will do everything to give joy to the fans of Brazil..."
Competition will be shown live on IBSA Blind Football's Facebook page.