Jorge Lanzagorta talks blind football and films
Mexican top player collaborates on film adaptations with audio descriptions
28 May 2019
Imagen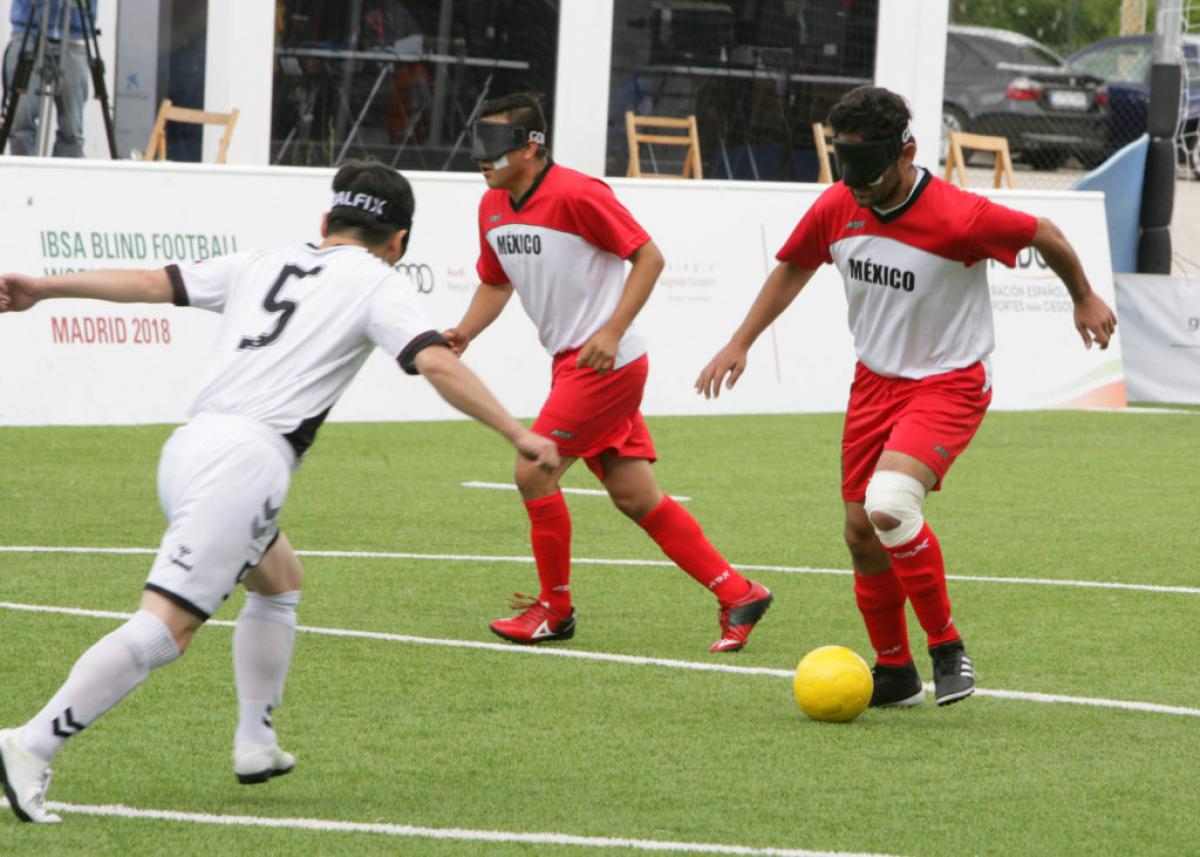 ⒸMadrid 2018
By Sarah Nasir | For IBSA
Mexico's national blind football team captain Jorge Lanzagorta has been on an incredible journey in a short period of time.
But as well as being one of his team's most prolific players, Lanzagorta is also a celebrated filmmaker.
With a degree in communications, the Mexican has collaborated on film adaptations with audio descriptions through the 'Cinema to Imagine' initiative. These were presented at the Guadalajara Film Festival and Morelia International Film Festival. For this, he was awarded the State Youth Award and National Youth Award in 2013 and 2015, respectively.
"[I enjoy] finding the opportunity to move the emotions of people, which makes us recognise and work to provide us with tools and motivations to be in the world," Lanzagorta said. "Not only to be but to share a deeper sense that makes us wake up and cling to the ideas to create a better world".
For the past 15 years, Lanzagorta has been living with a vision impairment due to retinitis pigmentosa, a genetic condition that effects the retina.
The Toronto 2015 Parapan American Games in Canada marked Lanzagorta's football debut. Since then, in a span of four years, he has established himself as one of the top goal scorers of the Topos Football Club.
As a result of his involvement in football and films, Lanzagorta is a member of the "Fucho para ciegos" initiative as well as a trainer in Cinema to Imagine.
While Fucho para ciegos promotes the practice of football, coaches and players, and places them on teams, Cinema to Imagine encourages access of blind and vision impaired individuals to Mexican film.
Despite his love of football, both the sport and films play key roles in Lanzagorta's life:
"It is very difficult, that the heart moves us on different fields that are opposed in the activities. The only way is to lead a healthy life with a lot of physical and mental effort.
"I still do not find the perfect balance, and I do not know if I can achieve it while life continues to allow me to compete for my country".
Mexican blind football has reached new levels of popularity in recent years. Facing world class teams like Argentina, Brazil and Colombia has allowed them to develop their skills and raise their profiles.
In 2018, they played in the World Championships, finishing 11th. This year they will take on the best teams in their region at the Americas Championships in Sao Paulo, Brazil, from 4-9 June. That tournament will also offer qualification for the Tokyo 2020 Paralympic Games.
"Our country has struggled to grow in this sport, but anticipation for the future continues to grow and every day that passes, the competition and the number of local teams have strengthened. We hope that soon there will continue to be more participation from sports institutions to accompany this development," Lanzagorta said.