Brazil target fifth blind football world title
Paralympic champions seek to extend winning streak at World Championships.
23 Jun 2017
Imagen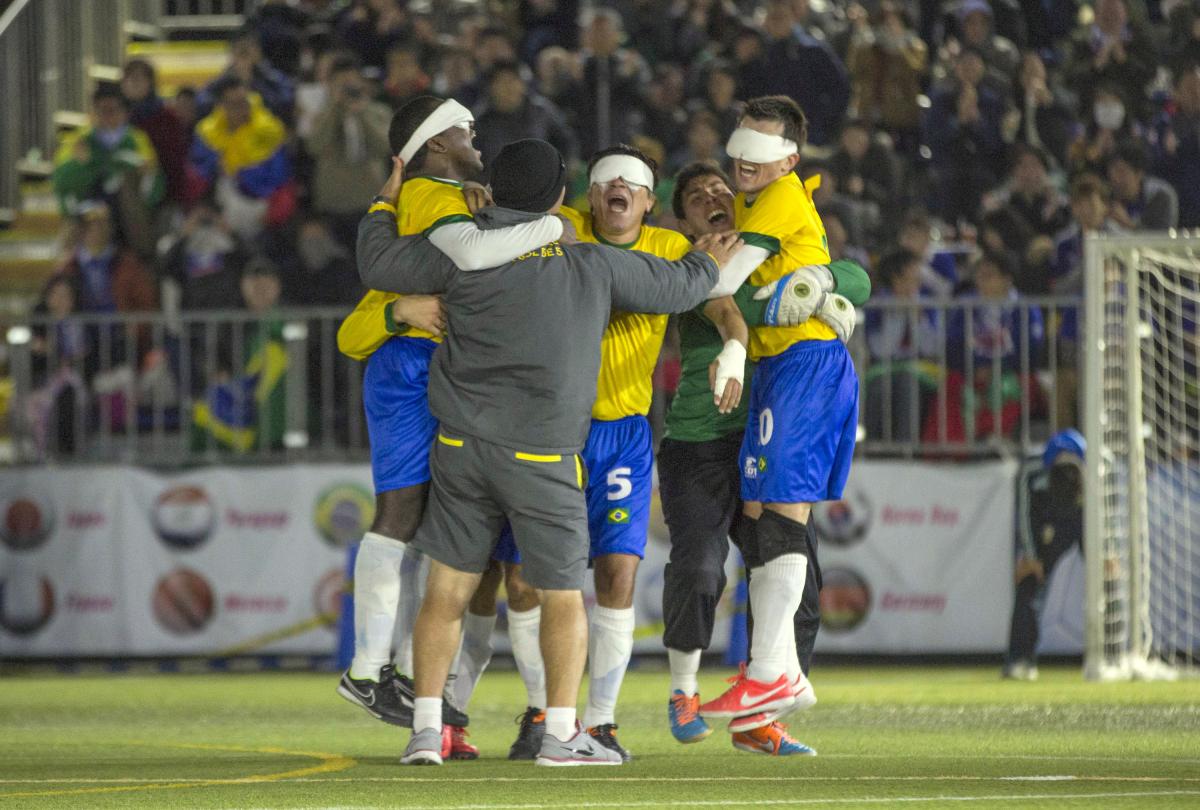 ⒸCPB
By IPC
"We have winning spirit, but are not unbeatable. We will eventually lose, it is something natural."
Brazil's blind football team are showing no sign of slowing down, even after winning four consecutive Paralympic gold medals and three successive world titles, an unbeaten run that stretches back nine years.
With less than a year until the 2018 International Blind Sports Federation (IBSA) Blind Football World Championships in Madrid, Spain, Brazil's star Ricardinho admits the team's winning streak cannot last forever.
"Brazil is not invincible. Not at all," he said. "There is no team or athlete invincible in the world. What happens is that we are working very well and have achieved good results as a consequence.
"Not every team stays top of the world for ten years without losing any major competition. The recipe for our success? Work well done, dedication, humility, natural talent and always going for more.
"We have winning spirit, but are not unbeatable. We will eventually lose, it is something natural. But we will try to postpone that moment as much as we can."
Brazil seek to win their fifth world title next year after topping the podium in 1998, 2000, 2010 and 2014. Two-time world champions Argentina are getting closer each time, but still cannot dethrone the Rio 2016 hosts.
"Argentina, China and Iran are the strongest teams, as they all reached the semi-finals at last year's Paralympic Games," said team captain Ricardinho. "There is a rivalry with Argentina, it is a big derby. Defeating them is marvellous, but losing is terrible.
"I dream with the world title, but we cannot guarantee we will win. What we can promise everyone is that we will work hard to reach our best possible shape ahead of Madrid 2018. There are many teams which can lift the trophy.
"We need to keep our working philosophy and improve because the level rises each year. Every team studies our way of play so we must evolve. We also need to stay motivated, which is hard after winning so many titles.
"Our group of players want to win always and taste new victories. We are not perfect and still have things to improve. But I will not say what exactly because I do not want our rivals to know."
Ricardinho has been a key player in the Brazilian since the Parapan American Games in Rio de Janeiro, Brazil, a decade ago. But even after so many years representing his country, he still does not think of retirement.
"I want to compete until I keep the motivation to do so. And I need to keep a good physical and mental condition," he said. "I do not want to affect my career and my legacy by not playing to the fullest of my abilities."