British Championships close with new personal bests
Amy Marren, Jessica-Jane Applegate and Matt Walker starred on the final day of the British International Disability Swimming Championships in Sheffield.
29 Apr 2013
Imagen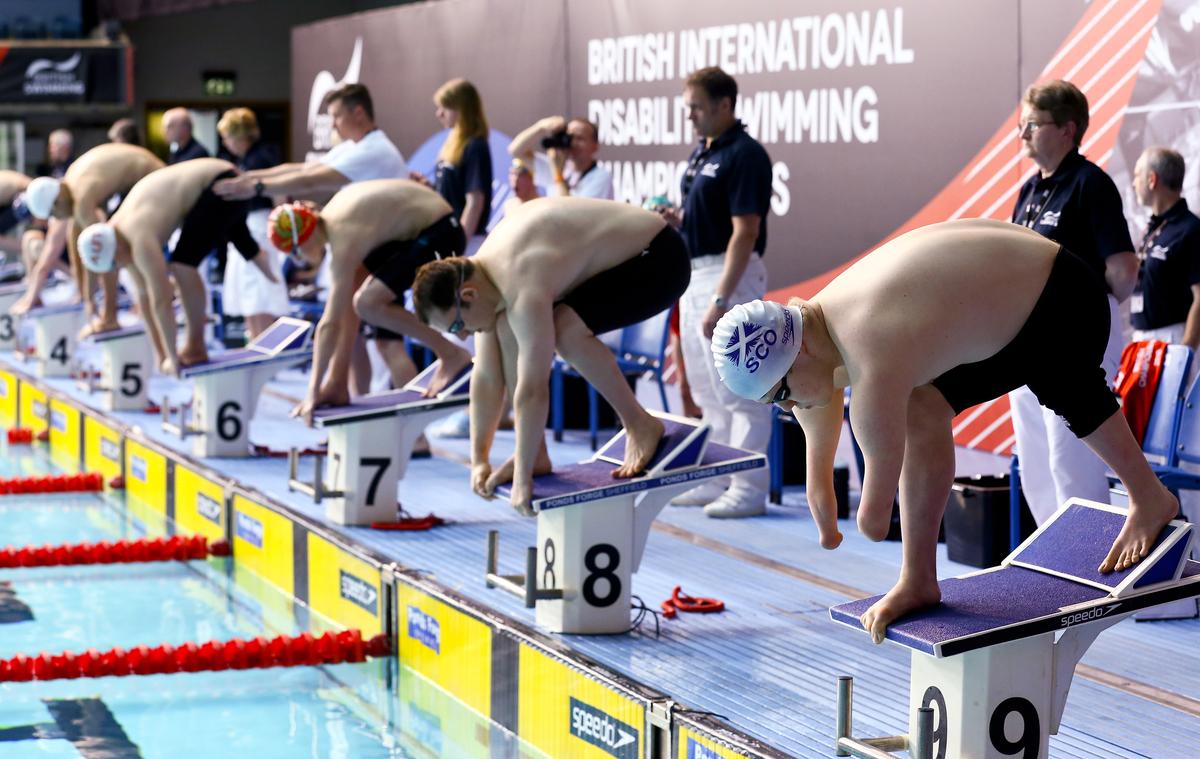 By British Swimming
"I think it's been a brilliant week. I've really enjoyed all my racing and the atmosphere at finals have been amazing as well. I didn't expect the crowds to be this big."
Amy Marren claimed her fourth medal and second gold on the final day of the 2013 British International Disability Swimming Championships in Sheffield on Sunday (28 April).
The 14-year-old has been one of the stars of the meet, winning 100m freestyle gold, 100m butterfly silver and 100m backstroke bronze, as well as qualifying for the 2013 IPC Swimming World Championships in the 400m freestyle and 200m individual medley.
And Marren closed her meet with victory in the 50m freestyle, lowering her personal best to 30.06 (898 points) to secure the B qualification standard for the World Championships in the process.
While she admits she was hoping to duck below 30 seconds for the first time on the final day, the teenager – who made her Paralympic debut at London 2012 last year – admitted she could have no complaints with her performance in Sheffield.
"I was really happy with that 50m freestyle," said Marren. "It was faster than this morning. I wanted to beat the 30 second but I'm getting there piece by piece.
"I think it's been a brilliant week. I've really enjoyed all my racing and the atmosphere at finals have been amazing as well. I didn't expect the crowds to be this big.
"I was over the moon to qualify in the 100 free on the first day because I wasn't expecting that at all and I've just enjoyed every race since then.
"This week has given me a lot of confidence but you can't say I'll definitely be in the medal places at Worlds because it all depends on who turns up on the day and how they swim."
Hannah Russell (S12) won silver in a British record 27.91 (895), while Dutch S4 swimmer Lisette Teunissen claimed bronze in 46.04 (885).
Russell and fellow Paralympic medallist Jessica-Jane Applegate – who set a British S14 record of 27.79 in the B final – were both also celebrating after baeting the qualification time of 27.97 to compete in the 15/16 age group at the able-bodied (AB) National Championships later this year.
"It was my target to qualify for the AB nationals at the beginning of the year so I'm really pleased," said Applegate.
"It was a pretty big PB for a 50m swim – about 0.30 seconds – so that's a really good way to finish the meet.
"We've got a training camp later in the year and hopefully I can train hard and do well at Worlds and AB nationals in the summer."
Matt Walker took a step toward his fifth World Championships with victory in the men's 50m freestyle.
The 35-year-old is reigning world champion in the S7 classification and had few problems ducking under
the qualification time in both heats and final, ultimately taking gold in 28.50 (918 pts).
Josef Craig (S7) took silver in 29.52 (826) and Israel's Itzhak Mamistvalov (S1) bronze in 1:08.19 (823), but Walker insisted he was out to make an impact in Sheffield.
"I'm delighted with that," said Walker. "I may have had hundreds of qualifiers before but you always want to get that little bit extra to qualify.
"Tonight I went back into my old race pace and did a solid time to say to the rest of the World, I'm back.
"I'm still swimming because I enjoy it. I've moved clubs and I'm still learning."
Scott Quin (SB14) also claimed gold on the final day in the multi-class 100m breaststroke.
Having lowered his own British record to 1:09.00 in the heats, the 23-year-old found 1:09.34 (890) good enough for gold in the final – with both times satisfying the qualification standards for Montreal.
"I'm pretty happy with the swim tonight," said Quin. "I feel I could have gone quicker but I'm more happy just to get the qualifying time this morning and improve my time at the meet.
"I've had a bit of an injury but I've been back for about a month now so I'm pretty happy with how I've done after that. This has given me a bit more confidence."
The Netherlands' Marc Evers (SB14) and and Simon Boer (SB7) took silver and bronze in 1:09.39 (888) and 1:24.59 (808), respectively, while Jack Bridge lowered his own British SB9 record to 1:09.74 (773) to finish fifth.
Paralympic silver medallists Charlotte Henshaw and Claire Cashmore secured World Championship qualification times as they finished third and fourth, respectively, in the women's 100m breaststroke final.
Henshaw (SB6) clocked 1:40.24 (865) to join Sweden's SB11 swimmer Maja Reichard (1:27.39 – 1021) and Germany's SB5 swimmer Kirsten Bruhn (1:37.87 – 883) while Cashmore set the fourth fastest time of her career, touching in 1:21.82 (840).
And Henshaw, who won World Championship silver in 2010 and European medals in 2009 and 2011, admitted completing her collecting of major medals last year had changed her attitude towards swimming.
"It's different how you approach things once you've won a medal at every major championship," said Henshaw.
"Now I feel like I can enjoy my swimming and whatever comes, comes. I never expected to be looking forward to Rio and now that's a real target for me.
"Training has been going well and it's the first time I've raced rested since the Games so it's nice to gauge where I am and what my training has done since then.
"It's been a short cycle after having time off after the Games but things are looking good."