British sledge hockey team appoint new head coach
Ian Offers wants to develop the sport and take his team to another level in the coming years.
01 Jul 2016
Imagen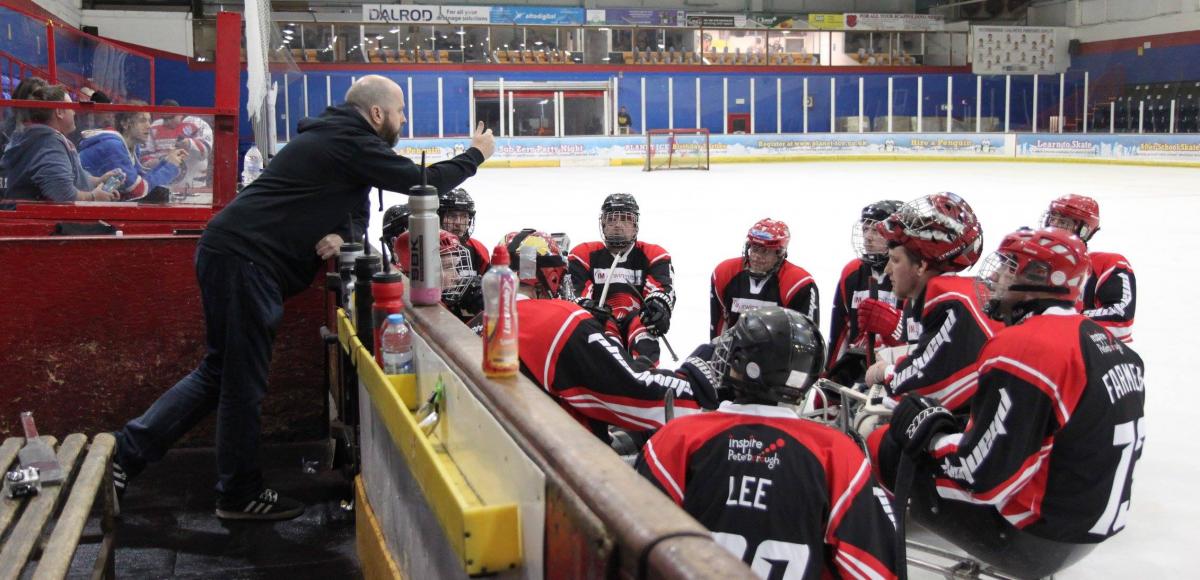 ⒸZara Tivey
By Kim McGreal | For the IPC
It has been a tough road for the British ice sledge hockey team recently, but they are hoping that the appointment of Ian Offers as their new head coach will lead them to success.
After helping his local sledge hockey team, the Peterborough Phantoms, to win the league three years in a row, Offers is now turning his attention to the national team. And he has a solid plan in his mind.
"The priority for us has to be to get the players ready for the 2016 B-Pool World Championships, with a view to the Paralympic qualifiers after that," Offers said. "But we also have to look at expanding the sport in this country at the grassroots level so we can build some internal competition."
The British team narrowly escaped relegation from the B-Pool during the 2015 World Championships in Ostersund, Sweden, thanks to a win against Austria. But Offers refuses to dwell too much on previous results, looking instead to the future and how the team can evolve.
"I'm keeping an eye out on some of the newer players," he explains when asked who we should be watching for. "They've got the drive, and are pushing themselves hard to be part of the national team. They're going to give some of the more experienced players that encouragement they need to stay competitive."
Offers is not new to coaching hockey, having qualified as an able-bodied hockey coach 10 years ago. However he was a little shocked at the differences between it and ice sledge hockey when he was introduced to it.
"I was totally out of my comfort zone and couldn't get my head around the idea that defensemen couldn't skate backwards! But after watching an hour of a training session, I was hooked and agreed to join the Phantoms as a coach," he said.
Following his success with the Phantoms and his popularity with the players, he was noticed by the British Sledge Hockey Association, and asked to join the national team as an assistant coach. When the previous head coach stood down a few weeks ago, Offers agreed to take the position.
While he is planning to continue coaching his local team, he insists that there is no bias towards any of those players. "If anything, they'll have to prove themselves more as I see them so often. I'm aware of their potential, and if they don't live up to it, they won't make the cut," Offers said.