British swimming great Sascha Kindred retires
The six-time Paralympian and seven time Paralympic champion has decided to bow out after more than two decades.
07 Feb 2017
Imagen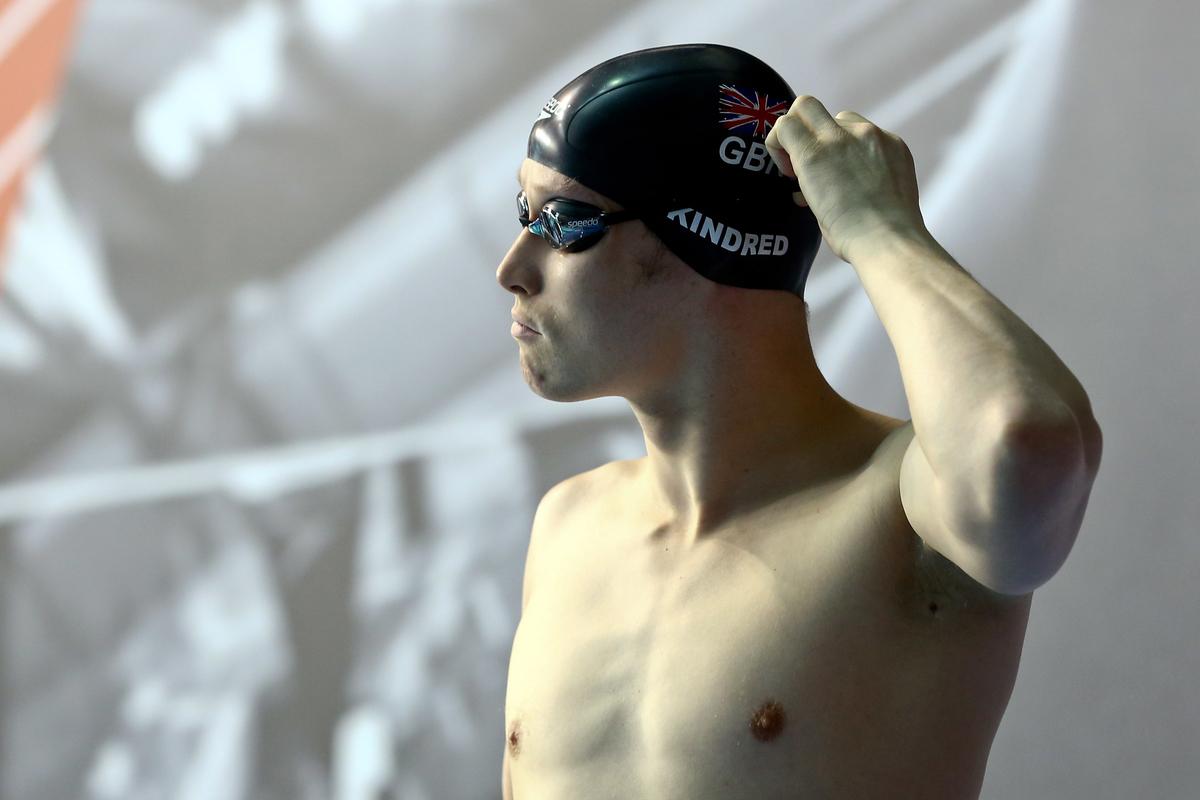 ⒸSimon Wilkinson
By British Swimming
"What Sascha has achieved in the sport and the longevity he's had is inspiring and he is and always will be a massive hero to everyone on the team."
Sascha Kindred, one of the most successful Paralympic athletes of all time, has decided to retire after two decades at the very top of his sport.
Kindred, 39, one of just a few athletes to have competed at six Paralympic Games, has competed at every World Championships since they began in 1994 and has stood on the podium at every one of them.
He began competing at just 16-years-old and, within a career haul of 62 major medals, has won a total of 13 Paralympic medals including seven golds. Most recently he enjoyed success at the Rio 2016 Paralympic Games and his name remains on the record books after lowering the world record on his way to gold in the 200m individual medley SM6.
His roster of accolades also includes 19 World Championship long course medals, 26 European medals, four World Championships short course medals and he currently holds 12 British records.
During his time with the team he has also played the valuable role of mentor to athletes such as Paralympic Champions Ollie Hynd, Ellie Simmonds and Matt Wylie.
However, Kindred now believes the time is right to say goodbye to the sport that has given him so many opportunities and allowed him to represent his country for over half of his life.
"After some long and hard decision making I have decided that it's time for me to call time on what has been a successful swimming career," Kindred said. "From learning to swim at 11 and making my major Championship debut at 16 at the inaugural World Championships in Malta, I never dreamt of being an international swimmer for over two decades.
"Since swimming in Rio last September I had been very much focused on continuing in the sport that has given me so much, but over the last couple of months I have come to the realisation that the physical and mental demands to be an elite athlete are now becoming too much."
He recognises that although swimming is a solo sport there is a whole team of support behind his success.
"There are a lot of people I would like to thank and far too many to name all but particular mention has to go to the support I've had from my first coach Michelle Weltman who helped me learn to swim as a young boy in Stoke Newington. And my current coach Emma Patrick who has supported me for the best part of 17 years," Kindred said.
"Swimming is very much a team sport away from the individual race and a big team all over the UK wherever I have been based have helped me reach the top of the podium on numerous occasions. Thank you.
"Thank you also to all the staff at British Swimming and UK Sport who have helped get me prepared for the big performances over the years.
"Also to my family who have sacrificed a lot throughout my swimming career to help me be as successful as I can be. My wife Nyree, daughter Ella, brother Timo and mum Beatrice have all been a huge part of my journey and helped me to succeed in Para swimming. Finishing with 62 major Championship medals and being Paralympic champion seven times is something I'm very proud of."
Kindred reaffirms that his retirement is a tough decision but knows it's the right time to bow out.
"Knowing when to stop a career is a very hard decision to make especially when it's part of your life, but stopping with Paralympic Gold and a world record in the 200IM is very pleasing," Kindred said.
"I would like to wish the current crop and future swimmers on the Para swim team the best of luck and to enjoy every minute in the pool.
"I am now looking forward to the next chapter and enjoying time in the water with my daughter."
National Performance Director Chris Furber recognises Sascha's dedication and positive impact he has had on the team throughout his career.
"Sascha's contribution to not just Para swimming but Paralympic Sport over the last 20 years has been phenomenal and I think something that we are unlikely to see surpassed," Furber said. "To even compete in six Paralympics is astounding but Sascha topped this by winning seven Paralympic Gold medals.
"He has been a fabulous ambassador for British Swimming and ParalympicsGB and we are all sad that he has decided to hang up his trunks. Personally, it's been my privilege to work with Sascha over the last four years and I'd like to thank him for the knowledge he has shared with me over that time.
"I very much hope Sascha remains involved in sport and continues to mentor British swimmers in the same way as he did when competing so successfully."
Multiple Paralympic champion Ellie Simmonds said: "Sascha has always been a legend. He has been a great athlete and I have always looked up to him.
"We're in the same classification so we have always been in the call up room around the same time and when he won the 200m IM in Rio it really motivated me ahead of my race.
"He will be really missed on our team but I wish him and his family the best for the future. I really want to thank him for all he's done for our sport."
Three-time Paralympic Champion Ollie Hynd added: "I really want to say thank you to Sascha for being such a massive role model and inspiring figure for myself and all the Para swimmers. He has always been professional and humble even with all of his success.
"What Sascha has achieved in the sport and the longevity he's had is inspiring and he is and always will be a massive hero to everyone on the team."