Camila Haase: It was a Christmas gift in advance!
Swimmer shares excitement at being voted Americas 'Athlete of the Month'
13 Nov 2018
Imagen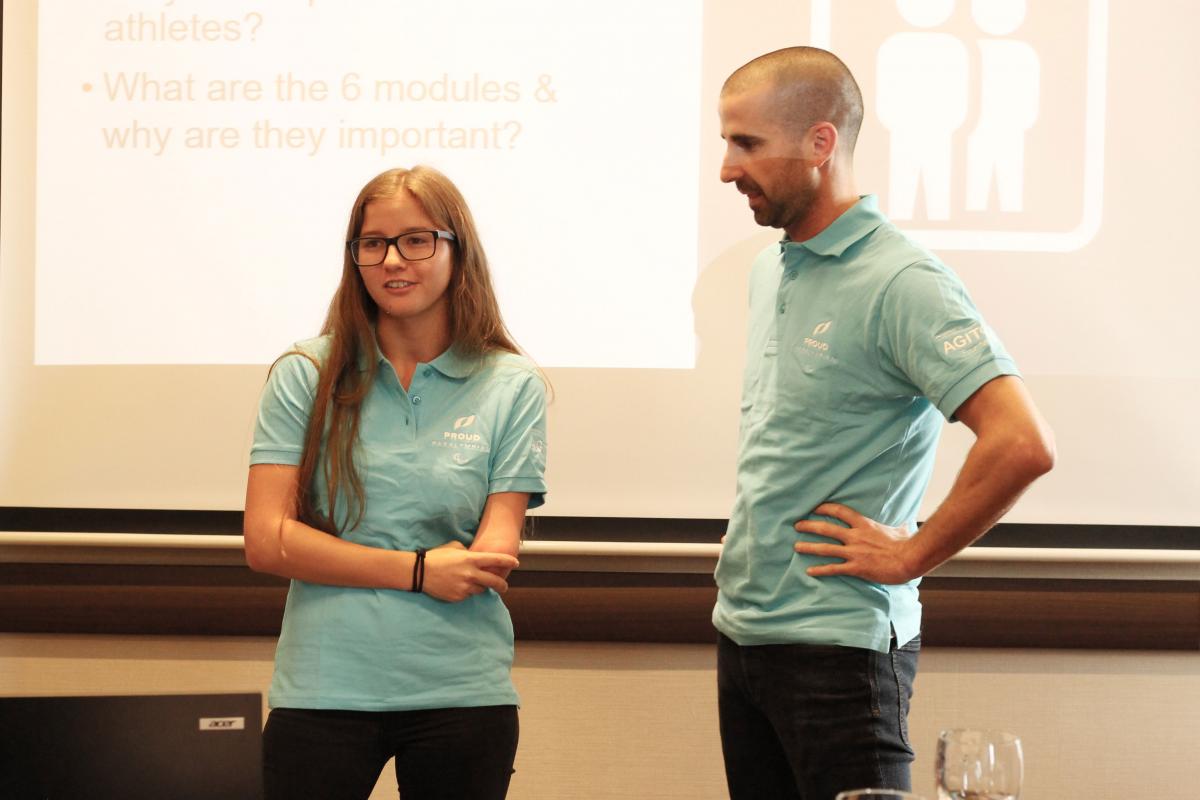 ⒸAgitos Foundation
By Olman Mora | For Costa Rican Olympic Committee
This was not just another year in Camila Haase's life. It was her best as a swimmer.
The Costa Rican kicked off her season in style, claiming four titles at the Para Central American Games in Managua, Nicaragua. She followed that up with multiple gold medals won at the Jimi Flowers Classic in Colorado Springs, USA.
Haase also had the chance to compete against some of the world's best at the Pan Pacific Para Swimming Championships in Australia.
After that, she flew to Colombia to take part in the National Open, winning four gold medals in the women's 100m butterfly, 100m freestyle, 100m breaststroke and 200m medley S9.
It was due to this latter performance that she was nominated and later selected Americas 'Athlete of the Month' for October.
"It was like receiving a great Christmas gift in advance," said Haase after answering lots of congratulatory messages. "I want to thank the Costa Rican people for their big support and all my friends from other countries who also voted for me."
Emotional moment
She was still sleeping when her mother Patricia Quiros effusively woke her up to give her the good news. "It was such an emotional moment for all of us at home to wake up and get to know that I had been designated Americas 'Athlete of the Month.'"
The 18-year-old received 44 per cent of the public vote in a hotly-contested poll, with Chile's field athlete Francisca Mardones finishing second with 37 per cent.
"I did not expect so much support from the Costa Ricans, even though we are such a united country. You expect your family and friends to support you, but more and more people voted and I am very thankful to them all.
"My mom and family posted on social media [to invite the rest to vote for her] but I did not imagine so many people would do the same. I am so happy. It is an achievement for me and my country.
"The first person I personally told about it was my best friend, San Vanderjeugt. But the news spread so fast."
A Proud Paralympian
Haase has become one of the most well-known faces in the Movement not just because of her sporting performances but also for her actions outside the pool looking to promote sports for people with disabilities. Since August 2018, she has been one of the leaders of Proud Paralympian, the Agitos Foundation athlete education programme.
"I hope that, through the programme, the athletes know a little more about themselves and that they can reach every goal that they proposed themselves. And that they can be the best they can," she said.
Back into the pool and looking ahead into the next year, Haase is planning to compete in various events.
"I have the World Series and, of course, the Parapan American Games in Lima, Peru."