Vrajamany Rocha finds new life in swimming
Brazilian teenager made headlines after losing arm in tiger attack
10 Nov 2018
Imagen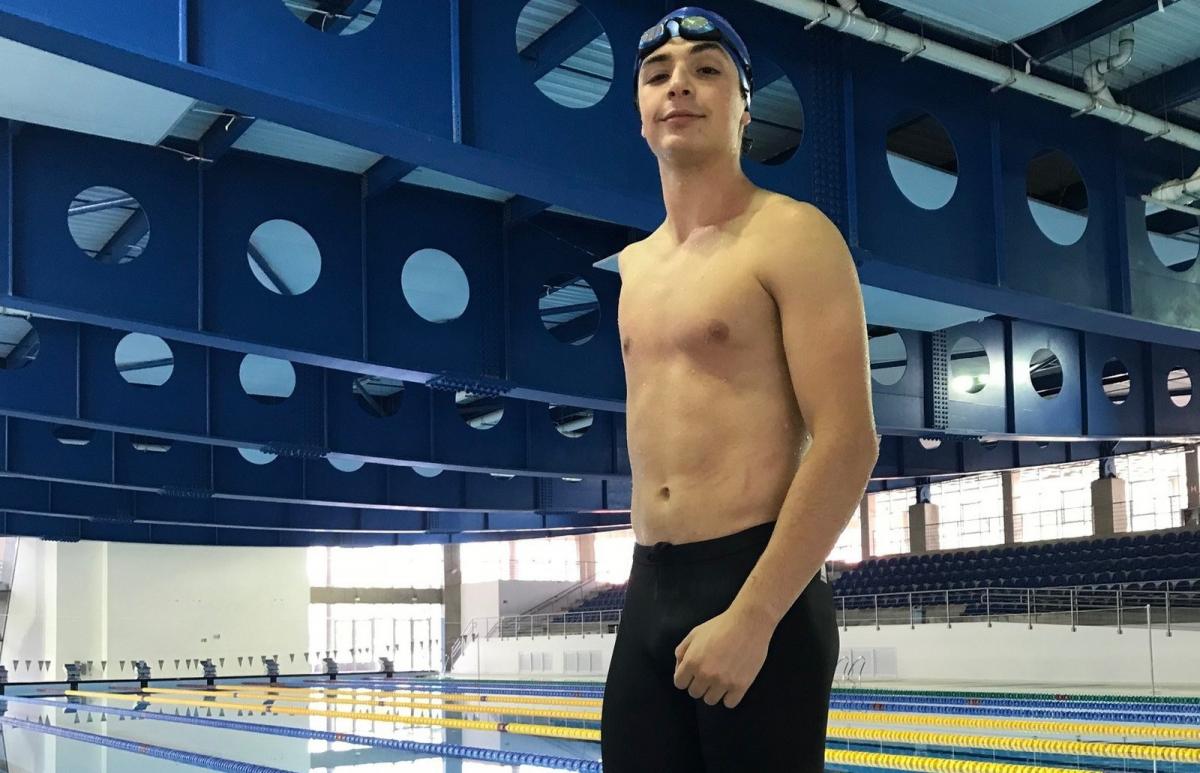 ⒸPaulo Conde
By World Para Swimming
Vrajamany Rocha dreams of having his name on the news again one day, but next time as a Paralympic swimmer. It was in the pool that he found a new life following the accident that saw him hit the headlines around the world four years ago.
Rocha was just 11 years old when he had his right arm amputated after he was attacked by a tiger at a zoo in the city of Cascavel, Southern Brazil. Rocha went into an unattended prohibited area and tried to pet the animal through the bars of the cage.
Despite the intensity of the attack, he never lost consciousness and asked for the animal not to be killed. When Rocha gained his first prosthetic arm, he asked for a tiger to be drawn on it. He became a vegetarian and took on swimming as rehabilitation.
His results have been so good that Rocha was invited by the Brazilian Paralympic Committee to be part of a project with young athletes at the National Training Centre in Sao Paulo.
"I watched the World Championships [in Mexico City, last year] to see the guys from my region. I like the swimmers from my class and also Daniel Dias. He is faster than me in all strokes," Rocha said in an interview to Brazilian TV Globo, referring to the 14-time Paralympic champion.
Rocha is an S8 swimmer and says he prefers short races such as the 50m freestyle. The main challenge is still to practice his balance in the pool.
"I used to swim always to one side. As one arm does the stroke, the other side sinks due to the gravity. That's why I have to strengthen my back to have more stability," he explained.
The new normal
Apart from that, the young swimmer said handwriting was the only other challenge he faced when adapting to the new life.
"I never liked writing much, so it was tougher. Apart from that, it was all quite ok. I just didn't want people to help because I only have one arm. I wanted to be treated in a normal way and do everything by myself."
At the Training Centre, Rocha found other young swimmers with different impairments and immediately felt at home.
"People [here] transform adversities into jokes. It makes it easier to face the limitations and leaves the atmosphere in the pool more relaxed."
His plans for the future are to improve his results and chase his dreams of taking part in the World Championships and the Paralympic Games. As Rocha has shown in the last four years, he is fast to adapt.
"He is very intelligent. He understands quickly and learns things very easily," said Rocha's coach, Fabiano Quirino.
The next challenge for the young swimmer will be Brazil's School Para Games from 19 to 24 November in Sao Paulo.