Captain and apprentice to go head-to-head at nationals
Canada's leading wheelchair rugby players prepare for domestic battle
07 May 2013
Imagen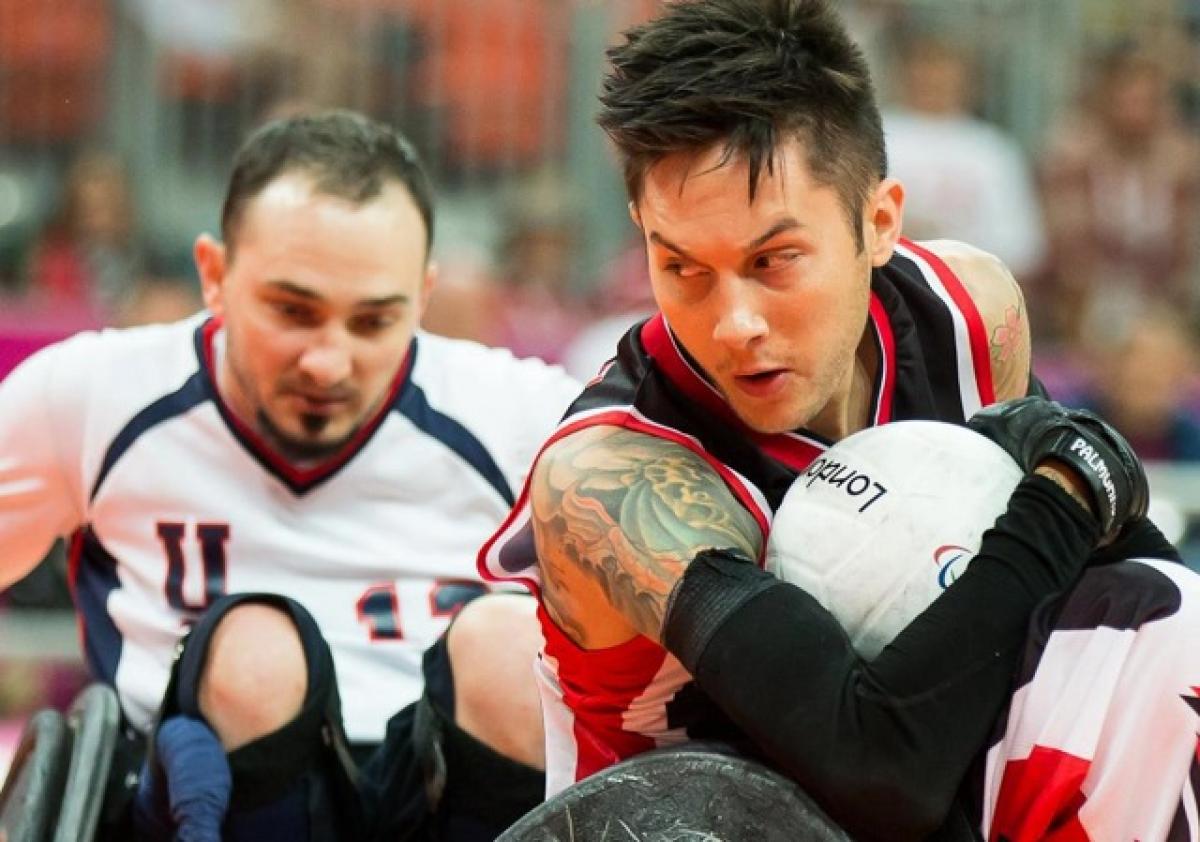 By Beau Greenway | For the IPC
"I would be lost without it. Playing rugby helps me to keep active and gives me goals to work towards."
Many of the stars of Canada's London 2012 silver medal winning wheelchair rugby team will be in action later this month competing for their respective provinces in the Canadian Wheelchair Rugby Championships in Calgary.
Amongst them will be British Columbia's Trevor Hirschfield - one of Canada's most experienced players - and rookie Zak Madell who will represent Alberta in the event which takes place between 17 and 19 May.
In the lead-up to the Championships, Hirschfield and his teammates are training five days a week and he believes they are in good shape for what lies ahead.
"We are expecting to make finals at nationals," said Hirschfield who was made national team captain earlier this year having been a regular in the side since 2006.
"It's an amazing honour, there is a long list of amazing captains before me so to be part of this elite group is pretty special," he said.
A 1.0 classified player, Hirschfield has a huge love of wheelchair rugby, a sport that has been a massive part of his life over the past seven years.
"I would be lost without it. Playing rugby helps me to keep active and gives me goals to work towards," he said.
At 29 years old Hirschfield is almost as a veteran of the sport compared to his 18 year old national teammate Madell, one of the rising stars in the wheelchair rugby world.
Madell played lacrosse when he was younger, and has only been playing wheelchair rugby for a little over two years. Despite this he has already won a London 2012 Paralympic silver medal.
"It was encouraging for the team to win silver [in London] because going into the tournament we were ranked fifth in the world," Madell said.
"Also beating team USA was a big confidence boost for us."
Madell said Alberta team training has been strong and he is increasing his own workload more and more for the tournament which will see Alberta field two squads.
"All competing teams will be split into two pools. Alberta will be sending two teams, one A and one B to fill in for a team that dropped out at the last minute," explained Madell.
"I expect it to be a very difficult tournament for team Alberta now that we are playing in the A division but I am looking forward to a weekend of high intensity rugby."
Both Hirschfield and Madell will be looking to take some good form out of the nationals, with both hoping Canada can go one step further than London 2012 at next year's World Championships in Denmark.
"We are looking forward to the World Championships in 2014 and the team is hungry for gold," Hirschfield said.