China's Liu looking to be No.1 in Incheon
Paralympic and world champion Lei Liu is the current Asian world No.1 and heads to the 2014 Asian Para Games with a world record in his sights.
05 Sep 2014
Imagen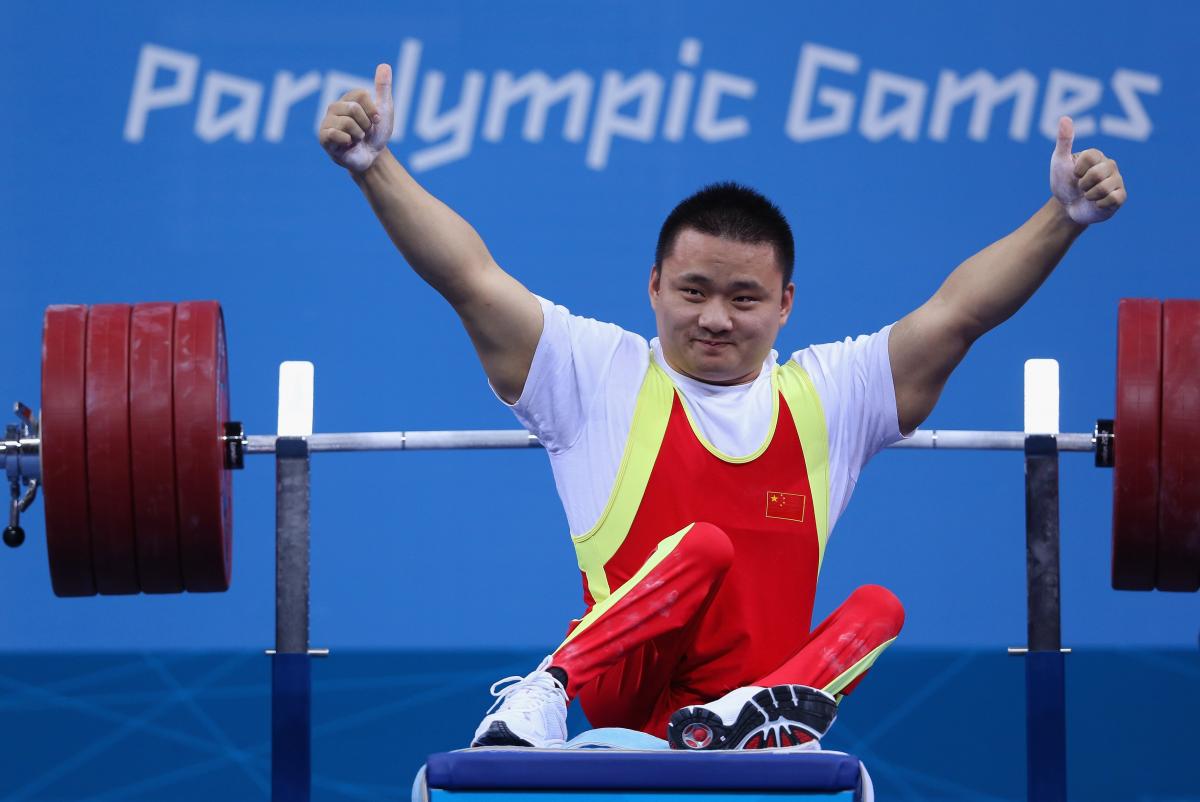 ⒸGetty Images
By Caryn Maconi | for the IPC
"I will give 100 percent to try to break the record," Liu said. "If I can break it, I will be very happy."
World champion powerlifter Lei Liu has set firm goals for October's 2014 Asian Para Games in Incheon, South Korea: To keep his spot atop the podium and set a new world record.
Liu, a two-time gold medalist for China at the Beijing 2008 and London 2012 Paralympic Games, also took the men's up to 65kg title at the IPC Powerlifting World Championships in Dubai, UAE, earlier this year. His gold-medal lift in Dubai was 203kg, more than three times his own body weight.
Liu set a world record in the men's up to 67.5kg class at London 2012 but after changes to the weight categories in early 2013, Iraq's Rasool Mohsin claimed the world record at the 2013 IPC Powerlifting Asian Open Championships in Kuala Lumpur, Malaysia.
The Chinese standout had taken time off after London to focus on his college studies. Although he did not reclaim the world record in Dubai, he was pleased with his gold-medal performance.
At Incheon 2014, however, Liu hopes to bring the world mark back under his own name.
"I will give 100 percent to try to break the record," Liu said. "If I can break it, I will be very happy."
Currently, Liu leads the 2014 Asian rankings in his classification and is favored to win. Still, he does not let the pressure affect him.
"Pressure never occurs in my dictionary," Liu said. "There is a very good atmosphere on our team, you know. We are always talking about technology. All the chat makes me very relaxed after training."
Like many Paralympic athletes representing China, Liu benefits from a Chinese fan base that has grown rapidly since Beijing hosted the 2008 Paralympic Games.
"After the 2008 Games, disabled sports are familiar to common Chinese people. More and more disabled friends come to join us to compete and train," Liu said. "The whole community is very interested – we have lots of volunteers who come to help us and share in the fun of disabled sport."
In addition, he has a strong support system at the local level.
"The Paralympic Games have a large effect in the organiser country, not only in developing sport in their country but also in earning reorganisation in the community," Liu said. "After I became a Paralympic gold medalist, I became famous in my hometown. My community knows there are some sports in the world for people with disabilities, and these athletes also fight for their dream and do their best to compete. They are moved by our spirit."
The Asian Para Games, which are set for 18-24 October, will feature approximately 4,500 athletes from 41 countries competing in 23 sports. They are, however, one stop on the journey to the larger goal – Rio 2016.
"Just as is the goal in Incheon, I will fight for my title in Rio," Liu said. "I have made a two year training plan, which is secret – but what I can tell you is that three gold medal is my goal, and I will do my best to earn that."
Beyond his medal hopes, Liu also aims to change the worldwide perception of people with disabilities through his prominence in the Paralympic Movement.
"People become interested in disabled people, and we use our performances to show them that we can be equal," Liu said. "That is why I love being a Paralympic athlete."