Colin Judge draws on London 2012 inspiration
Irish table tennis player was a surprise European champion last year and now a contender for 2018 Worlds
23 Apr 2018
Imagen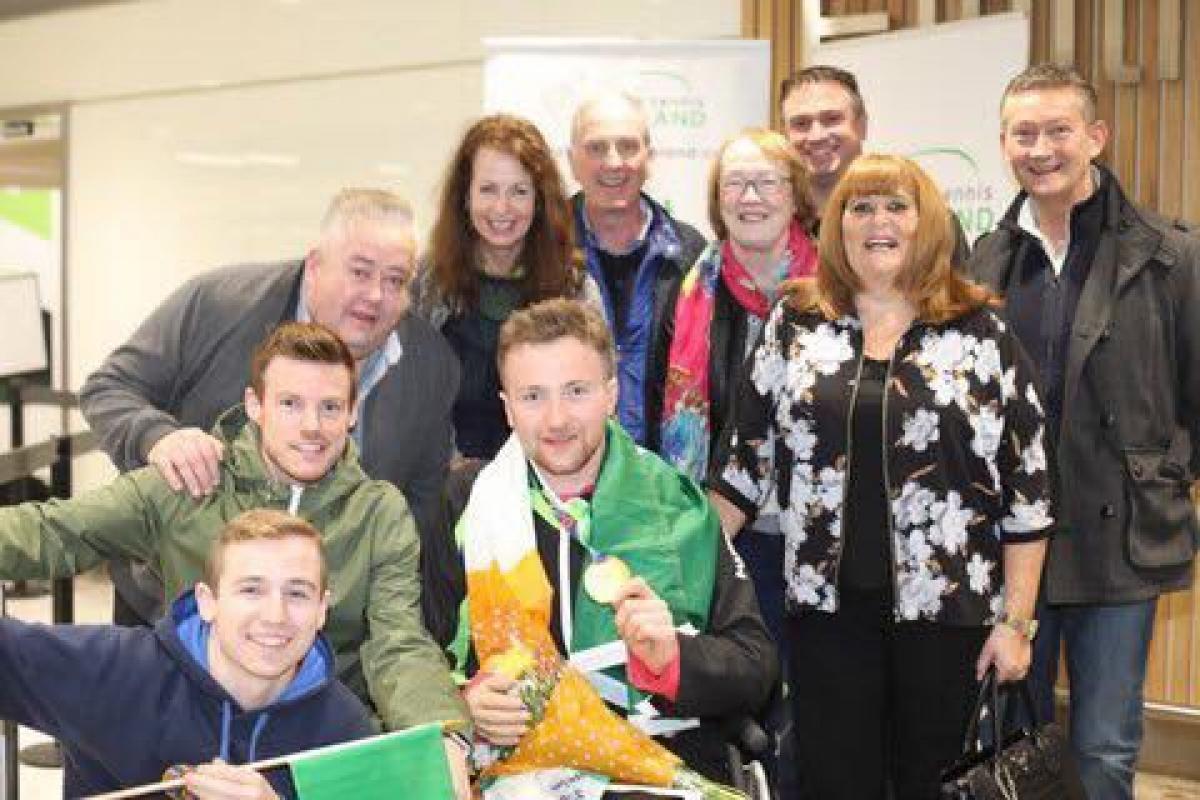 ⒸColin Judge
By Connor Craig-Jackson | For the IPC
"The diving shot from a good friend of mine David Wetherhill(in London) was one of the first moments I saw in table tennis ... moments like that, I'd love to have a bit of that for myself"
When the times are tough, Colin Judge draws on his main source of inspiration: the London 2012 Paralympic Games.
He began Para table tennis a year before but watching the 2012 Paralympics made him want to be part of that experience.
"I'd played table tennis before London but I just wanted to be a part of it so much when I saw events in London," Judge said. "And even Rio, even though it was difficult for me to watch it because I so badly wanted to be there. But back in London it was unbelievable."
That will be huge as he eyes the 2018 Para Table Tennis World Championships held in Lasko-Celje, Slovenia in around six-month's time.
The 23-year-old Irish athlete entered the radar after his performance at the 2017 European Championships.
Just when he thought he was done, he remembered his passion for the sport and won the gold medal in the men's single class 2. It was his first major career gold.
But it was not a breeze. He found himself fighting just to stay in contention after a disastrous opening day match left his medal hopes hanging by a thread.
"Almost straight away I was under a lot of pressure," said Judge. "I lost my first match to quite a low-ranked player and that evening I had to play Stephane Molliens from France and I'd never beaten him before, in fact I'd lost to him four times.
"Then I had last 16, quarter-final, semis and then the final, so it was a really busy few days but I think I got stronger as the days went on."
Now fifth in the world and with a European gold under his belt, Judge is a force to be reckoned with at the 2018 World Championships.
"Obviously there's quite a bit of pressure on me," said Judge. "It's a lot easier when you're really young and any win you get means you're moving up which means a loss doesn't have as much of an affect.
"There are a lot of people out to get me now and there'll be a lot of added pressure but I try not to think too much about that but I have a lot of competitions between May and Slovenia (World Championships) which will leave me hopefully peaking around then."
Ultimately the 2020 Paralympics is what holds the most desire for Judge. The World Championships are another step on the journey to achieving his original table tennis dream.
"I think London kind of changed the face of the Paralympic Games, it just boosted the profile so much and I could just kind of see people with disabilities even worse than my own achieving the seemingly unachievable," Judge said.
"The diving shot from a good friend of mine David Wetherhill(in London) was one of the first moments I saw in table tennis and it was just such an incredible moment that was even featured in the Paralympic Closing Ceremony as well, so just moments like that, I'd love to have a bit of that for myself."