Para table tennis: 5 things we learned in 2017
Year of surprises sets up mouth-watering World Championships in 2018
30 Dec 2017
Imagen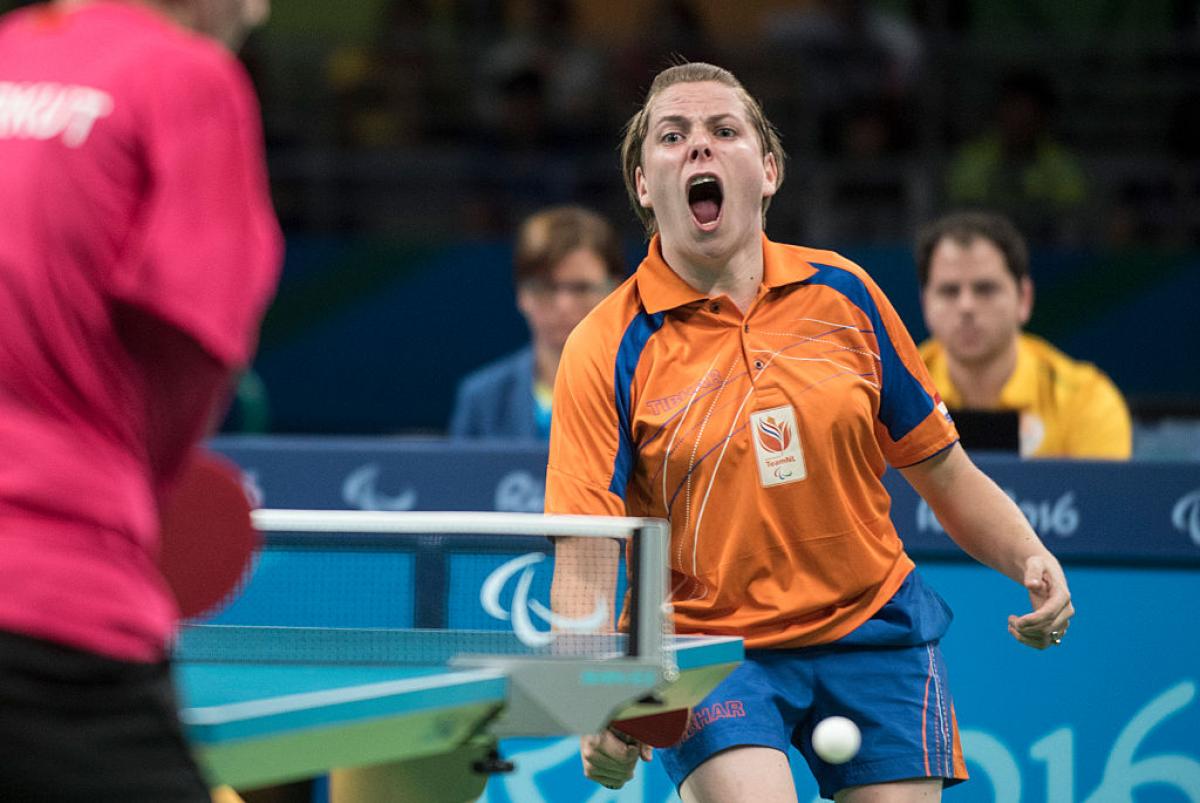 ⒸGetty Images
By Connor-Craig Jackson | For the IPC
A Paralympic year is never easy to follow up, but 2017 has certainly had its fair share of twists and revelations to leave us heading into 2018 with much anticipation.
Here, we take a look at five key things we learned this year which has set everything in motion for the small matter of the World Championships next year.
1. Europe is as competitive as ever
Any tournament where Kelly Van Zon misses out on the final is nothing to be glossed over. The Dutch ace even stated herself that "everyone (in Europe) is getting closer and closer" and much to her disliking was proved right.
She was one of a number of top players to miss out at the European Championships which saw a massive 26 different countries win a medal; the highest in the contest's history. With Ukraine back on top and the usually dominant France finishing down in sixth this year, the tournament is tougher to call than ever.
2. Huge Rio rematches anticipated at next year's World Championships
Despite being well over a year ago the vast majority of finals from the Rio Paralympics are yet to be replayed.
The men's class 6 finalists looked set to collide again at the European Championships with Peter Rosenmeier and eventual champion Alvaro Varela the key favourites for the title. A shock quarter-final defeat for Rosenmeier however leaves the Paralympic champion needing to reassert himself next season and what better place to do that than at the World Championships next season.
The unstoppable men's class 5 and women's class 10 leaders Caso Ningning and Natalya Partyka are also yet to face their young fellow Rio finalists Valetin Baus and Yang Qian, while Robert Davies and Joo Yong Dae's continued supremacy in class 1 leaves another mouth-watering clash still fresh from the Rio Paralympic final.
3. China are only getting stronger
After a poor 2015 campaign the likes of Park Jin Cheol and Cha Soo Young have returned South Korea firmly to the forefront of class 2.
However this did not stop China from grabbing their highest Asian Championships medal tally of 42, with many familiar faces as well as new ones, such as Zhan Dashun in men's class 5 and Zhao Xiaojing.
The Asian Championships are always made interesting by the strong South Korean contingent, but there can be no doubt that the firm Chinese grip on Asian Para table tennis is more unshakable than ever.
4. Devos set to dominate for years to come
If 2016 was the year the Belgian broke through the door then 2017 was the year he sealed it shut. The 17-year-old has stayed unbeaten throughout the whole year and has also proved he can grind victories out when he overcame a strong challenge from Sweden's Daniel Sune Stefan Gustafsson to retain his European gold.
Few can ignore the resemblance that Devos' achievements already bear to the spectacular and still on-going career of 28-year-old Partyka in class 10. Could Devos possibly go on to achieve the same things as the legendary, record-breaking Pole? One thing is certain, he will be incredibly hard to stop.
But with that in mind...
5. Anyone can be beaten
Few would have anticipated anything other than another epic Peter Rosenmeier-Alvaro Varela face-off in class 6 at the European Championships, or another victory for two-time Paralympic champion Kelly Van Zon in class 7.
However, the Paralympic champions endured shock defeats on their own continent as Van Zon was made to settle for bronze while Rosenmeier endured a shock quarter-final exit at the hands of eighth ranked European Bobi Simion.
Both players have endured set-backs in the past that have only allowed them to come back stronger, however, this year has certainly been another lesson that any victory, no matter how low raked the opponent, is no formality.