Danisewicz ready to start 2015 at Sunshine Coast World Event
The 23-year-old will face old and new competition in Queensland, Australia.
13 Mar 2015
Imagen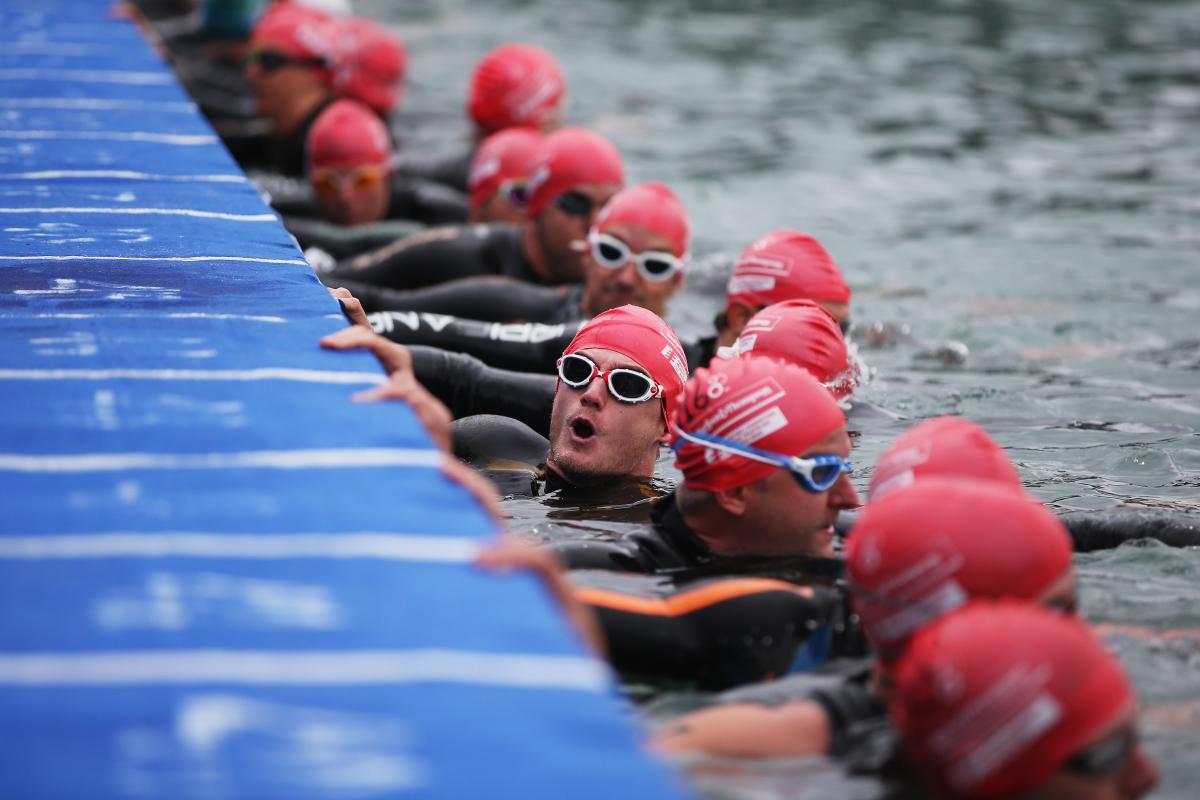 ⒸGetty Images
By Megan Mindel | For the IPC
USA's para-triathlete Hailey Danisewicz is getting ready to start the 2015 season at the Sunshine Coast International Triathlon Union (ITU) World Para-triathlon Event in Queensland, Australia, this Friday (13 March).
The 23-year-old will meet old and new competitors at the Sunshine Coast.
"One of the exciting things about para-triathlon is that there are always new competitors coming on the scene, especially as we get closer to Rio.
"I have not competed with Yakuza Hata of Japan and Rakel Mateo Uriarte of Spain, so I am especially looking forward to seeing them race."
Canada's Kimberly Fawcett-Smith and Danisewicz's US mentor, Melissa Stockwell, are also on the start list to race in the PT2 class this weekend.
"I'm so happy to have her (Stockwell) back this season, after she took last year off to become a mother. I am excited to see how the two of us continue to push each other to be better athletes."
It is hard to believe that the 23-year-old ran her first triathlon a mere four years ago. "I discovered the sport of triathlon in 2011 when I was introduced to it by members of the Dare2rTi Para-triathlon Club. They persuaded me to sign up for my first triathlon, which I did so reluctantly."
Danisewicz, who had her leg amputated in 2005 and thought her days as an athlete were over, made the transition from recreational athlete to world competitor relatively quickly.
After finishing her first triathlon she was informed that her time was not far off from the international standard. Danisewicz decided there and then to work toward being a competitive athlete.
"I think a lot of it had to do with the fact that I had eight years of competitive energy that had been lying dormant and now I finally had the opportunity to channel that energy. I threw myself into the world of triathlon because, in a sense, I was making up for lost time."
Danisewicz has certainly made up for lost time. In the last four years she has had a number of impressive finishes in the PT2 class of para-triathlon, including gold medal finishes at the 2014 Chicago ITU World Paratriathlon Event and the Dallas PATCO Triathlon Pan American Championships, and a gold medal at the 2013 ITU World Triathlon Grand Finale in London, Great Britain.
Now as she prepares for her first race of 2015, Danisewicz is ready to escape the cold Chicago winter and get her season started.
"It's been six months since my last triathlon and I am ready to get out there racing again. Winter can get pretty tough when you're continuing to spend many hours training with no race on the horizon to look forward to. I have a lot of pent-up competitive energy, and I am excited to let that loose at the Sunshine Coast World Event!"
Danisewicz, who trains 12-16 hours a week in running, biking, and swimming wants to use the Sunshine Coast World Event to test where her fitness level is in comparison to her competition.
"I'll use the results to evaluate my training, dial in on what needs to be improved, and make any necessary changes so that I'm in top form for my later season races."
Her 2015 season may just be starting, but Danisewicz has already set some major goals for this year that include hitting personal race times in each of the three disciplines, staying on top of the rankings, and qualifying for Rio.
"Going into 2015, I'm feeling really good about Rio. I know that I need to stay healthy and stay on top of my game, but I have a confidence going into this season that I have not had before.
"Right now, it's all about keeping up with my ITU points and focusing my energy on preparing for the tryout events later this summer."
More information on the Sunshine Coast World Event, which includes races in the PT1, PT2, PT3, PT4, and PT5 classes for both men and women can be found at www.triathlon.org