Doha 2015 Newsletter - Destination Doha: Mathaf: Arab Museum of Arab Art
Mathaf: Arab Museum of Arab Art (Arabic version below)
15 Oct 2015
Imagen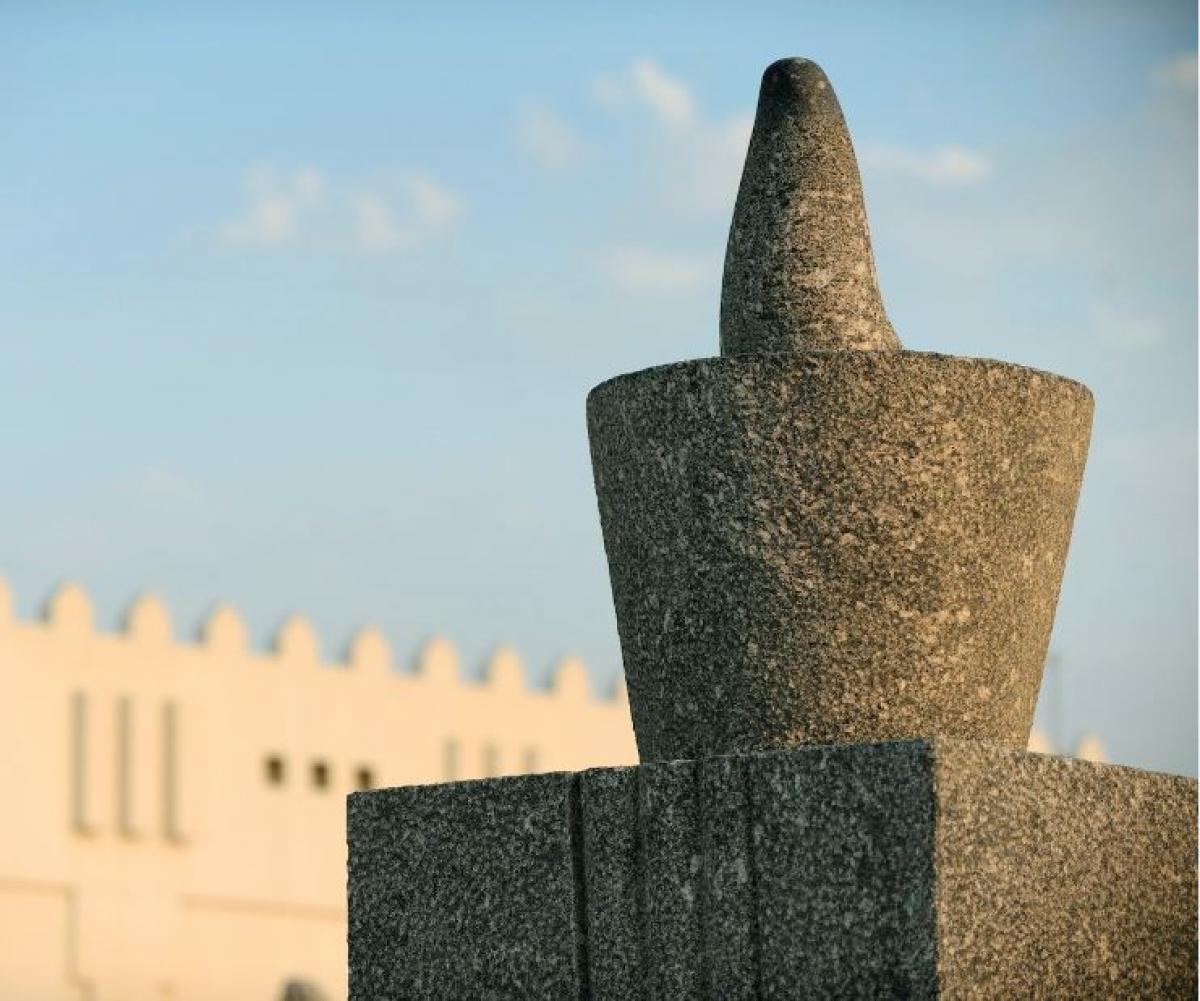 ⒸDoha 2015
The iconic Mathaf hosts exhibitions, programmes and events that explore and celebrate art by Arab artists and offer an Arab perspective on international modern and contemporary art. It is an inspiring space for dialogue and scholarship about modern and contemporary art in the region, the Arab diaspora, and beyond.
Founded in 2010, the Mathaf is located inside Education City in Qatar Foundation in a renovated former school building. The expansive museum now holds over 9,000 works, making it the world's largest specialised collection of its kind.
Mathaf organizes major exhibitions, both historical and experimental, and large-scale education programmess performing an important role as a centre for dialogue, research, and a resource for fostering creativity. Mathaf hosts solo and group exhibitions by artists from the region, and events that explore and celebrate modern and contemporary art.
Tel: +974 4402 8855.
Open Saturdays to Thursdays from 11:00 to 18:00 and closes on Mondays.
Opening hours on Fridays are from 15:00 to 21:00.
Entry is subject to each exhibition.
____
الوجهة: الدوحة
المتحف: المتحف العربي للفن الحديث
يستضيف المتحف العربي للفن الحديث الشهير المعارض والبرامج والفعاليات التي تسلط الضوء على استكشاف الفنون والاحتفاء بها من قبل الفنانين العرب، ويُقدّم إطلالة عربية على الفنون الحديثة والمعاصرة العالمية. ويوفر المتحف منبراً مُلهماً للحوار والبحث العلمي عن الفن الحديث والمعاصر في المنطقة، والشتات العربي، وغير ذلك.
تأسس المتحف العربي للفن الحديث في عام 2010 ،ويقع داخل المدينة التعليمية في مؤسسة قطر في بناية المدرسة القديمة التي تم تجديدها. ويضم المتحف الذي تم توسعته حالياً أكثر من 9 آلاف معروضة فنية، مما يجعلها أكبر مجموعة متخصصة من نوعها في العالم.
ويستضيف المتحف المعارض الكبرى، التاريخية أو التجريبية على حدٍ سواء، وتهتم برامج التعليم واسعة النطاق بدورٍ هامٍ للمركز على صعيد الحوار والبحوث، وتوفر مصدراً كبيراً لتعزيز الإبداع. ويستضيف المتحف المعارض الفردية والجماعية للفنانين من المنطقة، هذا بالإضافة إلى الأحداث التي تسلط الضوء على الفن الحديث والمعاصر وتحتفل به.
رقم الهاتف: 8855 4402 971+
ساعات العمل: مفتوح من السبت إلى الخميس من 11:00 صباحاً إلى 6:00 مساءً ويُغلق يوم الاثنين.
ساعات العمل يوم الجمعة: من 3:00 عصراً إلى 9:00 مساءً
يخضع الدخول لشروط كل معرض.