Doha 2015 Newsletter - Incredible legacy: Accessible hotel rooms
Fully accessible hotel rooms (Please find Arabic text below)
25 Sep 2015
Imagen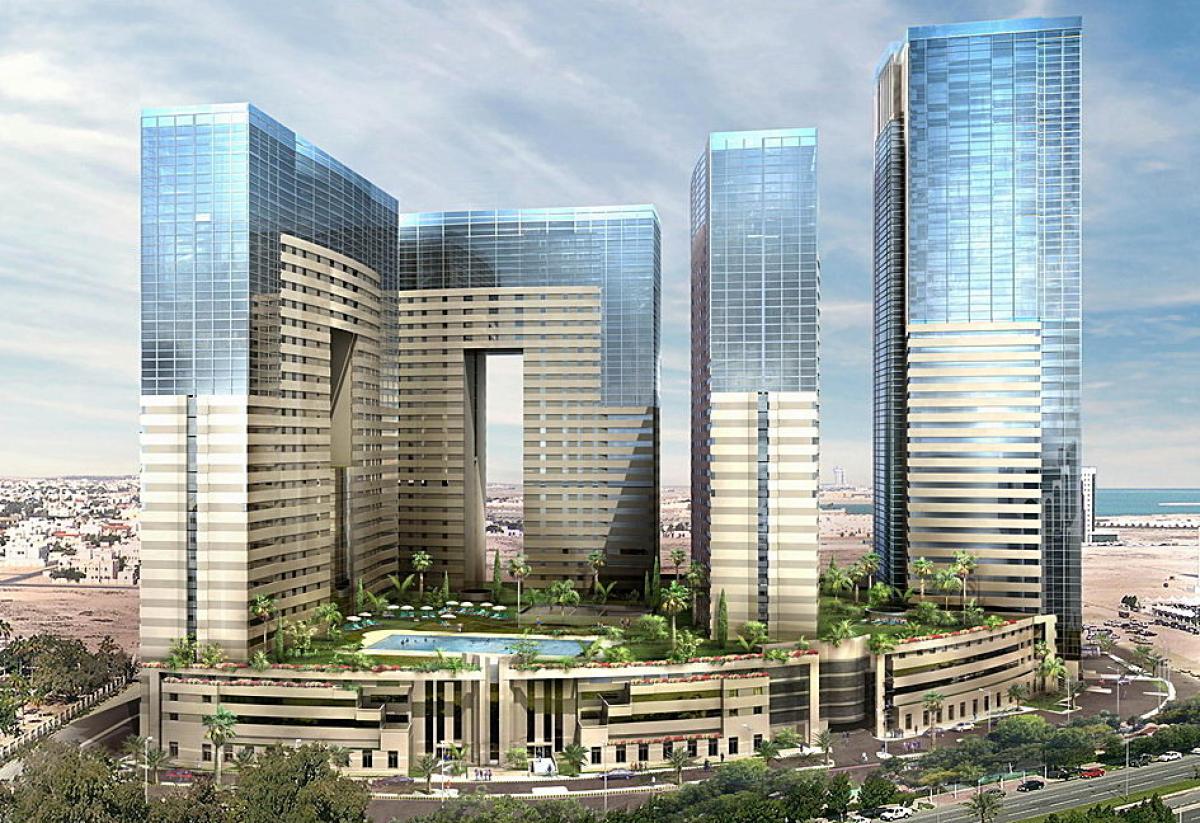 ⒸDoha 2015
By IPC
In 2012, a Tourism Law was established in Qatar setting out minimum requirements for wheelchair accessibility in every hotel in the country. Since then, and with the IPC Athletics World Championships providing a further catalyst for improvement, hotels have become more accessible than ever for those with a disability.
A clear example can be seen in Ezdan Hotel, the athletes' accommodation for the World Championships, which has undergone extensive renovations to make every hotel room wheelchair friendly. Improvements include modifications to the hotels common areas, including the insertion of ramps, and modifications to the layout of each hotel room to ensure wheelchair users can move around with ease.
The newly upgraded hotel was successfully tested during the recent GCC Para-Athletics Championships, which also served as a test event for the World Championships. Over 110 athletes stayed in the accommodation during the GCC event and all left extremely satisfied with the accessibility and level of comfort of the accommodation.
The improvements to Ezdan hotel and additional Championship hotels will enable Qatar to host further large-scale sporting events, conferences and congresses for those with a disability, ensuring a lasting legacy in Qatar from the IPC Athletics World Championships.
_____
غرف فندقية مريحة وملائمة للأشخاص ذوي الإعاقة سُنَّ قانون السياحة في قطر في عام 2012 ، ووضع حداً أدنى لمتطلبات سهولة حركة ذوي الإعاقة الجالسين على كراسي متحركة في الفنادق العاملة بالدولة. ومنذ ذلك الحين، ومع قدوم بطولة العالم لألعاب القوى لذوي الإعاقة وما توفره من حوافز إضافية للتحسين، أصبحت الفنادق تحتوي على إمكانيات توفر الراحة لذوي الإعاقة بشكلٍ أفضل بكثير من أي وقت مضى.
ايتمثلُ أوضح مثال للجهود المبذولة لراحة ذوي الإعاقة في فندق إزدان، مقر إقامة الرياضيين المشاركين في بطولة العالم. أجرى الفندق تجديدات واسعة النطاق وعمل على تصميم غرفه الفندقية بما يتناسب تماماً مع ذوي الإعاقة الجالسين على كراسي متحركة. وتشمل التحسينات التي أجراها الفندق تعديلات شاملة على المساحات المشتركة، بما في ذلك السلالم، وتعديلات على تصاميم الغرف بما يضمن سهولة حركة وراحة ذوي الإعاقة الجالسين على كراسي متحركة.
خضعت التجديدات الحديثة في الفندق لاختبار عملي ناجح في الآونة الأخيرة خلال انعقاد بطولة دول مجلس التعاون الخليجي لألعاب القوى، وهي البطولة التي تعد تجربة عملية على أرض الواقع قبل انطلاق بطولة العالم. وقد استضاف الفندق أكثر من 110 رياضياً خلال بطولة دول مجلس التعاون الخليجي وغادروا جميعاً وهم راضون تماماً عن سهولة الحركة ومستوى الراحة في غرف الفندق.
تعمل التحسينات التي يشهدها فندق إزدان والفنادق الأخرى على تمكين قطر من استضافة المزيد من الفعاليات الرياضية واسعة النطاق والمؤتمرات والمناسبات الخاصة بذوي الإعاقة، وذلك لضمان ترك إرث مشرّف ودائم لبطولة العالم لألعاب القوى في دولة قطر.